Als je mountainbike een prominente plaats ik je woonkamer heeft of je fietsenstalling een super chique is ingericht, dan wil je natuurlijk ook een stijlvolle bike stand. Zo stuitten we op het Spaanse merk Valnott. Gek genoeg is het geen Spaans, maar juist Noors voor het woord 'walnoot' (met schuine streep door de O). Alle stands Valnott hebben namelijk een walnoot lakafwerking.
Twee passies en drie generaties
Oprichter Sergi Padrós Tarrés voegt zijn twee passies samen in het merk Valnott. Hij is de derde generatie meubelmakers, maar ook tevens een derde generatie wielrenners uit het Spaanse dorp Manlleu. Sergi is vervend veldrijder en sinds vorig jaar begonnen met het maken van ecologische bike stand.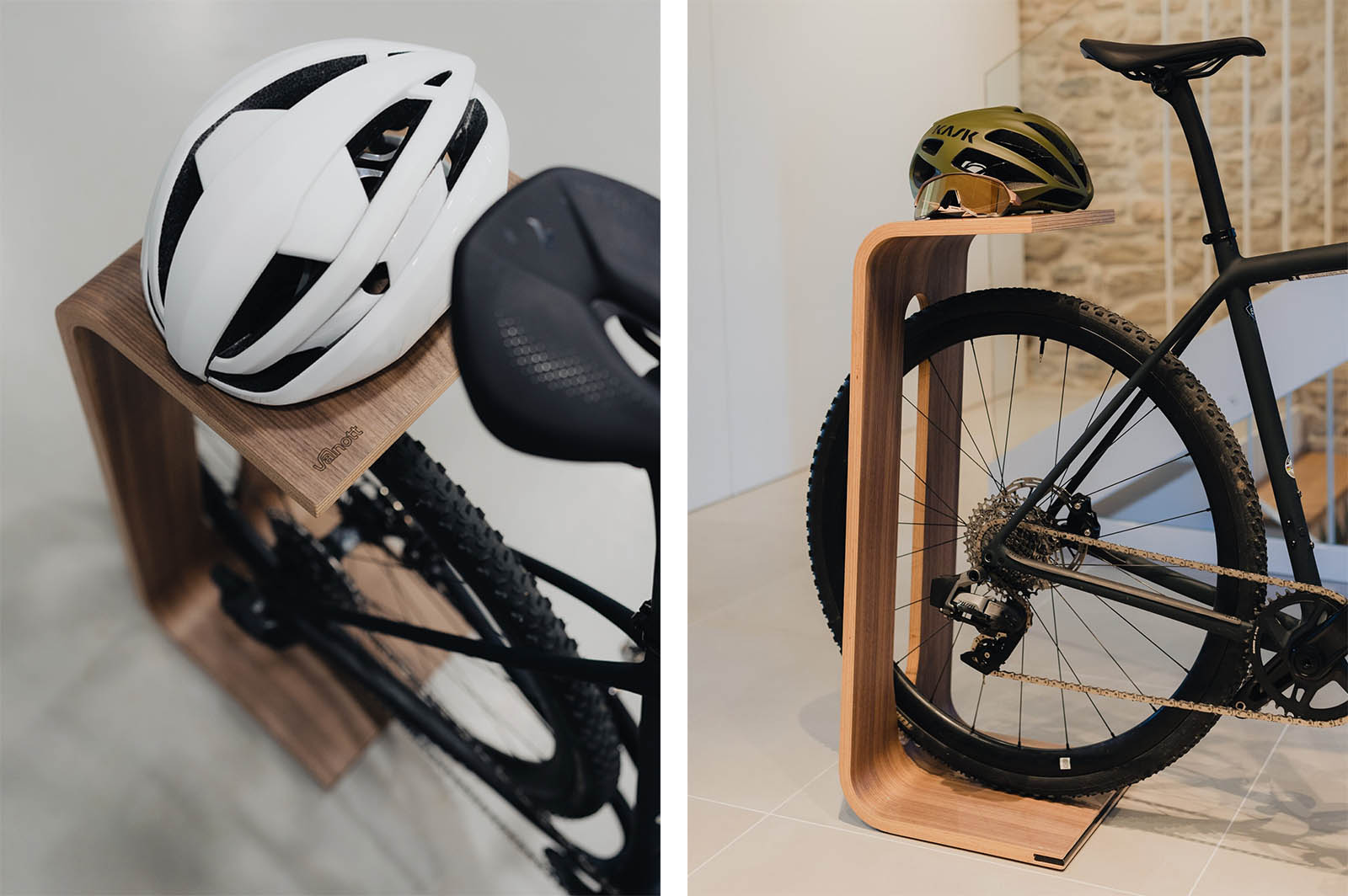 Valnott heeft drie modellen, waarvan de Namur in het bijzonder geschikt is voor mountainbikes. Vernoemd naar de legendarische veldrit natuurlijk. In Namur passen wielen tot 70 millimeter breed. Tegelijkertijd zou je de stand ook rond je voorwiel kunnen plaatsen, als je aan het indoor trainen bent. Dan is het meteen een statief voor je laptop of iPad.
Naast de Namur krijgt ook de legendarische veldrit van Diegem een verwijzing. De Diegem en Diegem Duo kun je beide aan de muur monteren, waarbij de laatste een extra steuntje heeft om dezelfde stand ook op de grond te plaatsen. De prijzen variëren van € 170,- voor de Diegem tot € 225,- voor de Namur.
Meer info bij Valnott.