Tubeless rijden op de mountainbike vind ik echt een grote meerwaarde, maar het blijft toch altijd wel een gedoe om een band te wisselen of je latex te verversen. Als je rustig en voorzichtig doet kan het best zonder gesmeer, maar even snel een band tubeless zetten is bijna vragen om vieze handen en gemorste latex. Als het aan E*Thirteen ligt, vanaf nu niet meer. Want met hun nieuwe Quick Fill ventielen kan je snel latex toevoegen zonder dat je handen vies zouden moeten worden.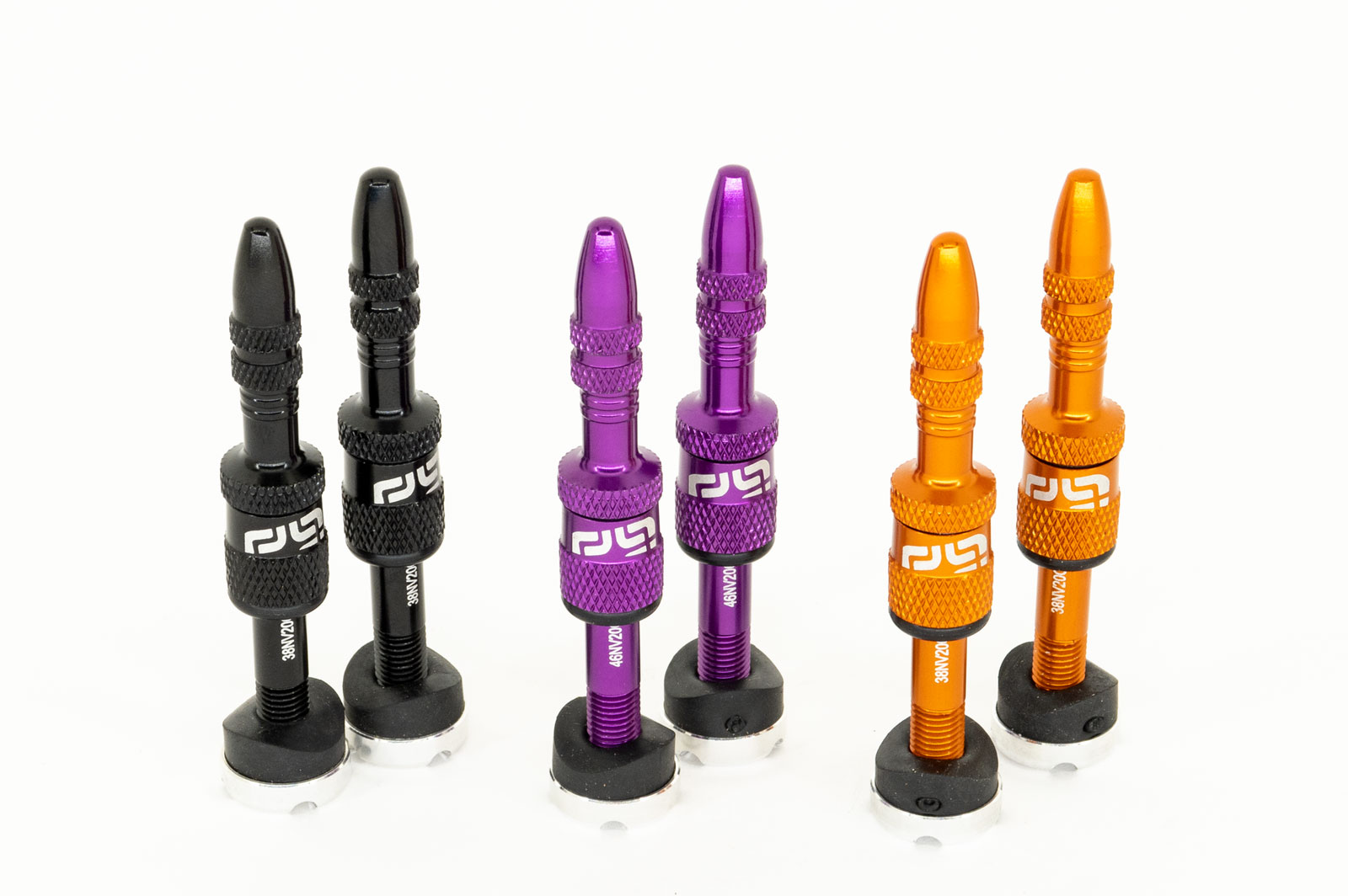 Opvallende kleuren in je velg
Het Quick Fill Plasma ventielen bestaat uit drie delen, als ik het ventieldopje niet meetel. Belangrijkste onderdeel van het Quick Fill principe is de body van het ventiel. Zoals je in onderstaand schemaatje kan zien, draai je deze op de zogeheten base nut. Daartussen zit dan de velg. Op deze body draai je een kop waar de ventiel kern op zit. Als je de kop (carrier in onderstaand overzicht) van de body draait heb je een soort trechtertje, waar je dan de fles met vloeibare latex direct op kan zetten. Ze gaan er hierbij vanuit dat je hun eigen latex gebruikt, de zogenaamde Plasma Tubeless Sealant. Door de grotere ingang zou dit dus moeten voorkomen dat er latex wordt gemorst.
Bijkomend voordeel volgens E*Thirteen, is dat deze combinatie zal voorkomen dat het ventiel verstopt gaat zitten met latex. Als je het latex hebt toegevoegd en je de kop weer op de body hebt gedraaid, kan je de band oppompen zoals je gewend bent van een 'gewoon' presta ventiel.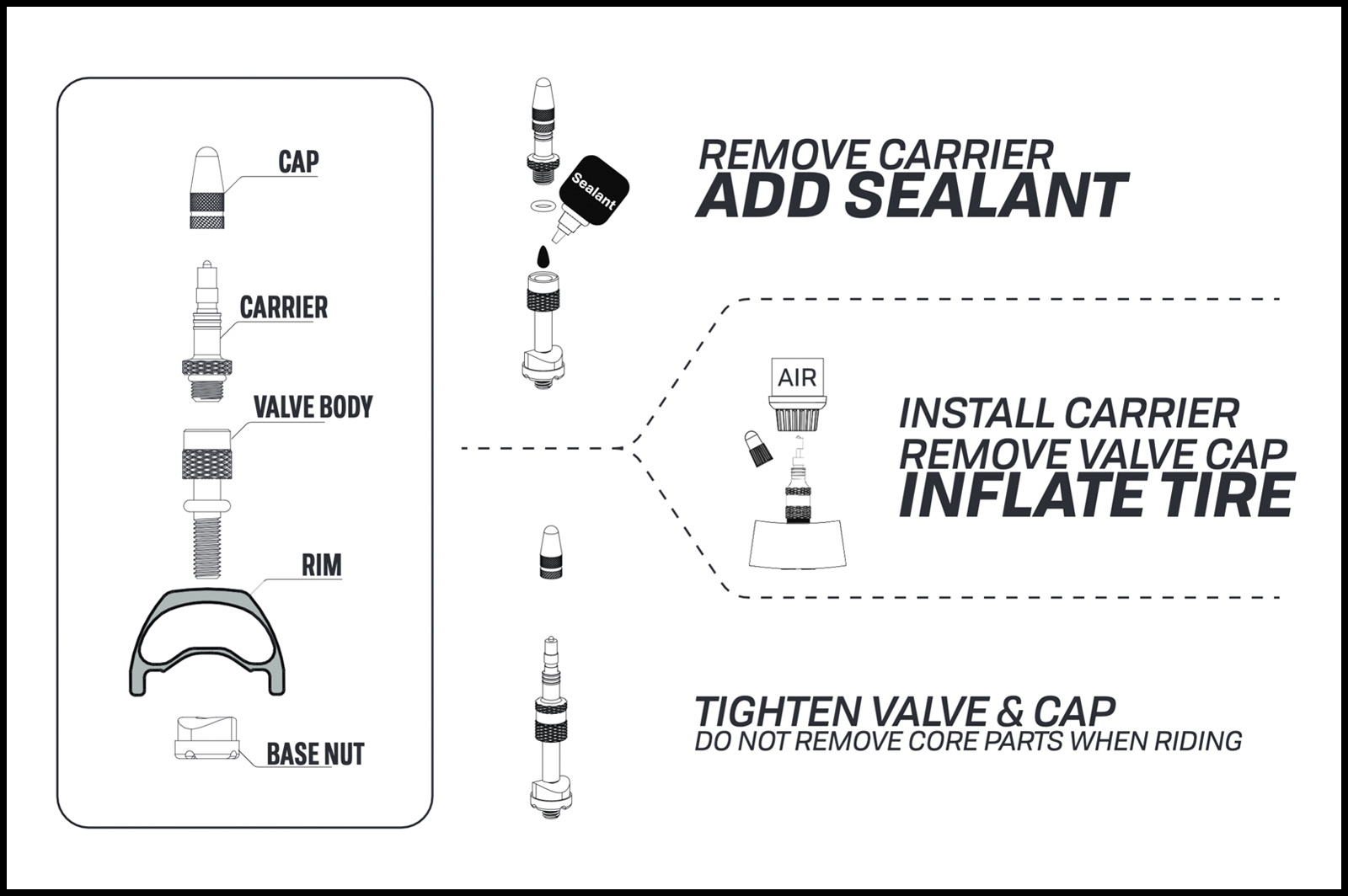 De ventielen zijn van aluminium en zijn te verkrijgen in twee verschillende maten. De kortere versie is geschikt voor velgen tussen de 16 en 24 mm hoog, en de versie met de langere body past op velgen met een hoogte van 23 tot 31 mm. Momenteel zijn ze verkrijgbaar in het zwart, paars of oranje. Op de afbeelding bovenaan zie je ook de intergalactic blauwe en bronskleurige ventielen en deze zullen binnenkort ook verkrijgbaar zijn. Een setje ventielen kost € 19,90 met uitzondering van de intergalactic blauwe die 29,90 gaat kosten. Een prima prijs voor een setje tubeless ventielen.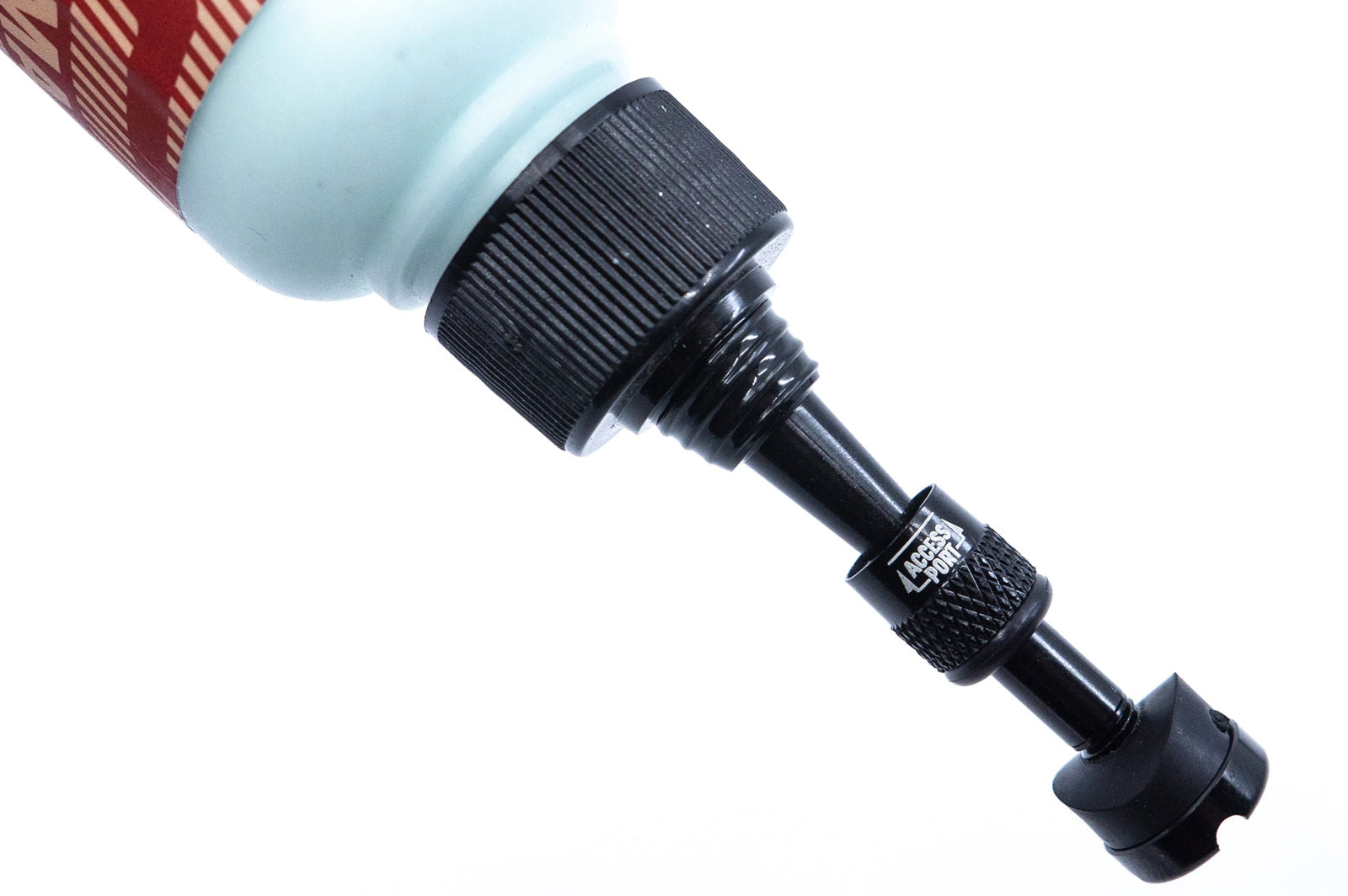 Meer info via E*Thirtheen.