Als je een tas op je rug hebt tijdens het mountainbiken wil je dat deze licht is, goed blijft zitten en als het even kan ook nog je rug beschermd. Het merk Evoc ken je misschien wel van de fietskoffers en rugtassen. De Trail Pro rugtas bestaat al even maar nu voegt Evoc twee nieuwe kleuren toe aan het assortiment. De tassen waren er al in verschillende kleuren en nu komt er bij de 26 liter variant één nieuwe kleur bij en bij de 10 en 16 liter varianten twee kleuren.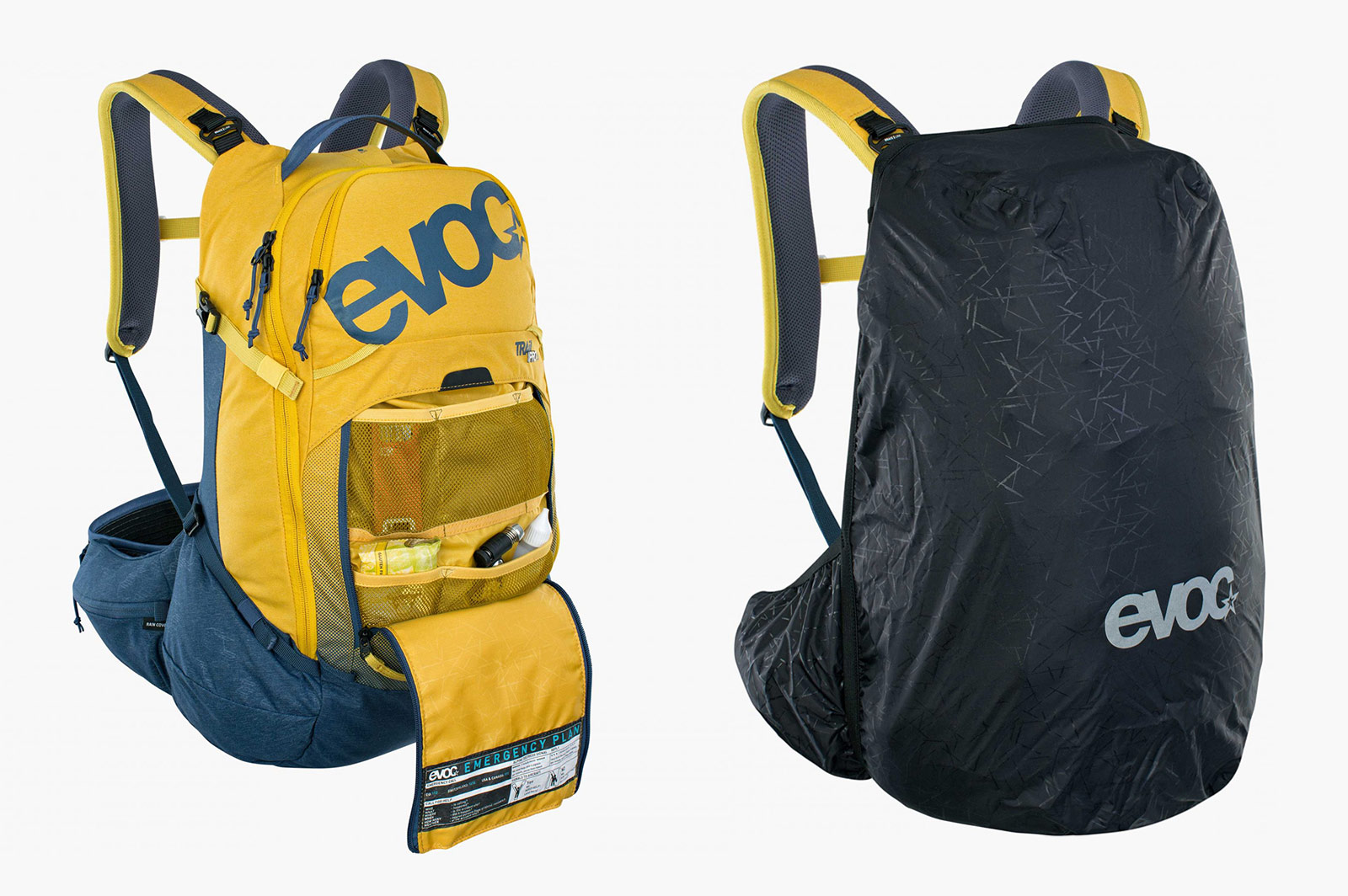 Praktische rugtas
De Trail Pro is er in drie uitvoeringen, je hebt de keuze uit een inhoud van 10, 16 en 26 liter. De tas staat vooral bekend om zijn lichte gewicht, zo weegt de 10 liter variant slechts 900 gram. De tassen hebben ruimte voor een drinksysteem tot maximaal 3 liter en zijn voorzien van een Liteshield Plus back protector. Deze zelf ontwikkelde rugbeschermer is volgens Evoc licht, flexibel maar vooral heel schokbestendig. De tas is voorzien van diverse vakken, die los van elkaar te openen zijn.
Zo zit er aan de voorkant van de tas een vak voor gereedschap dat eenvoudig met één hand geopend kan worden. Alle varianten van de tas zijn in twee maten leverbaar, gebaseerd op je lichaamsgrootte. De hengsels zijn op je borst ook te sluiten met een riempje en ook onderaan kun je de tas om je middel vastmaken. Handige optie is de regenhoes die aan de tas vast zit en die je eenvoudig om de tas vouwt als je in een regenbui terechtkomt.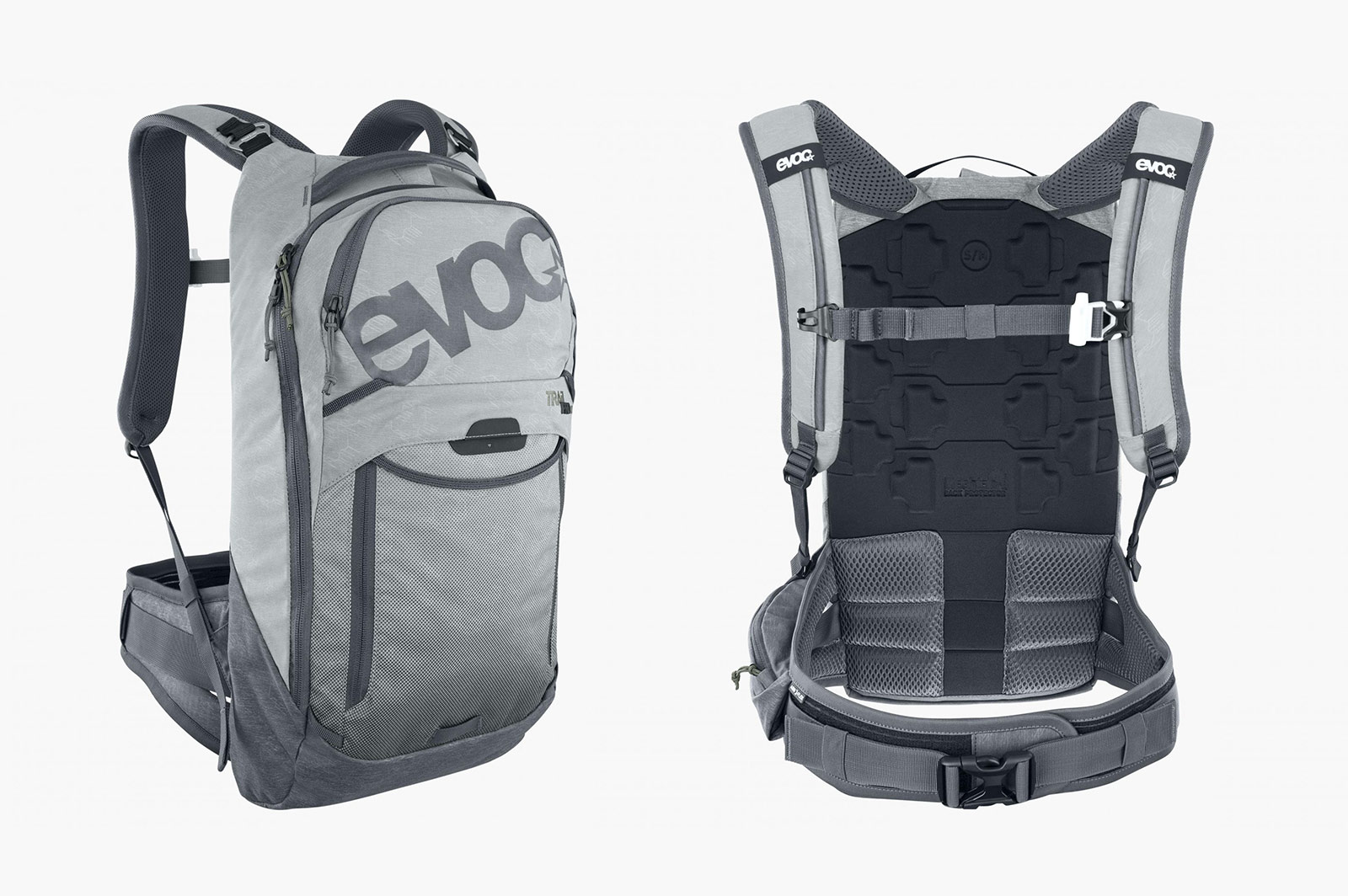 Nieuwe kleuren
De 10 liter variant was er al in drie kleuren, namelijk zwart, groen en geel/blauw. Nieuw in het assortiment is de grijze variant. Bij de 16 liter variant waren er ook al drie kleuren in de verkoop, en nu komen daar nog twee kleuren bij: paars of roze en grijs. De 26 liter variant was er al in het zwart en groen en als derde komt daar nu de geel/blauwe kleur bij, de kleur die de 10 en 16 liter al eerder hadden. Afhankelijk van de inhoud kosten de tassen € 210,- tot € 250,-. Mijn favoriet is toch wel de geel/blauwe variant, die alleen nieuw is bij de 26 liter uitvoering.
Meer info via Evoc of Teheva, de distributeur van Evoc.