De kracht zit bij deze Bear Hug gear mount in de eenvoud. Zo simpel dat je ook denkt, had ik dat zelf niet kunnen bedenken. De Bear Hug gear mount is een universele houder waar je gereedschap, tools of ander klein materiaal onderweg mee kan nemen.
Aluminium houder met klittenband
De gear mount bestaat uit twee delen. Een aluminium houdertje, dat je kan monteren op je frame en een bijbehorende klittenband strap om je spulletjes vast te zetten. Als ik zelf marathons rijd, heb ik een aantal van dit soort bandjes waarmee ik CO2 patronen en binnenbandjes aan m'n frame maak, zodat ik niet alles in m'n zakken mee hoef te nemen. Vaak doe ik er dan nog wel een stukje tape omheen zodat ik zeker weet dat het niet los trilt.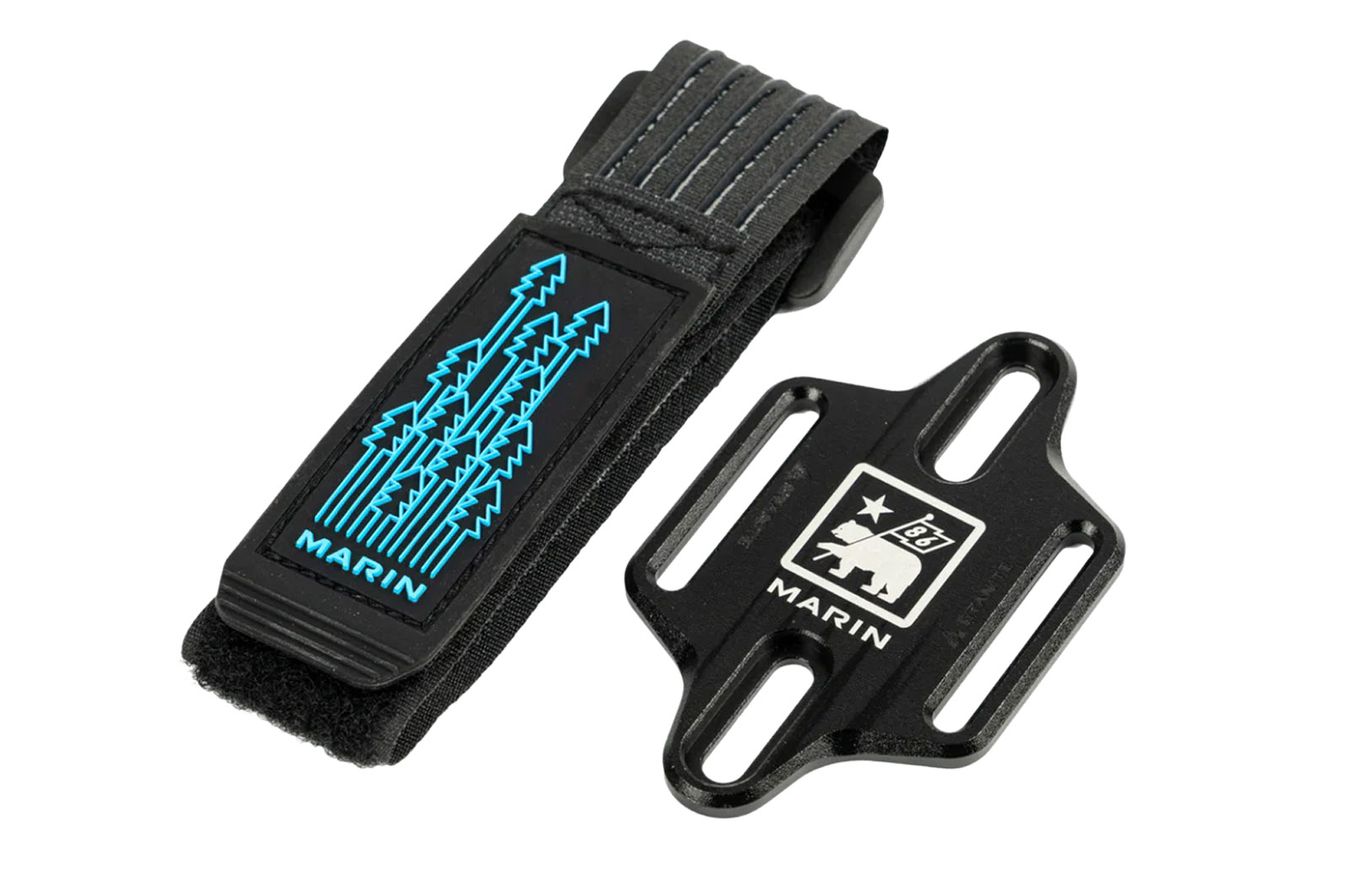 Daar hoef je bij deze 'carrier strap' niet bang voor te zijn, want je schroeft om op de nokjes van je bidonhouder. Nadeel is dus dat je wel een bidonhouder minder op je fiets hebt, al zijn er tegenwoordig steeds meer merken die ook elders op het frame een paar nokjes heeft voor dit soort accessoires. Zo heeft Merida een paar onopvallende nokjes onder de bovenbuis, waar dit op gemonteerd kan worden zonder dat het ten koste gaat van je bidonhouders.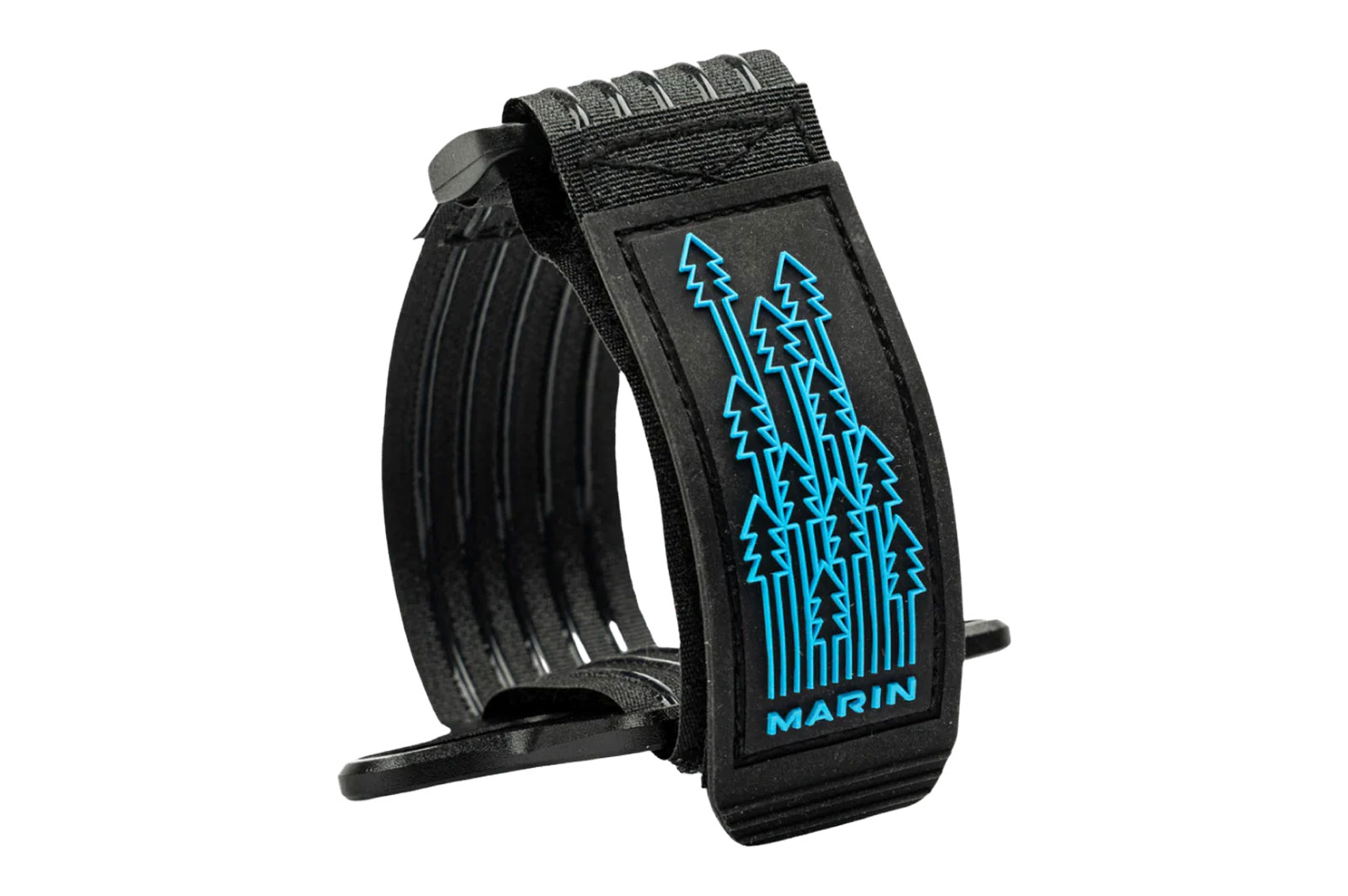 De band van deze Marin strap heeft siliconen grippers zodat het materiaal stevig op de plek blijft. Hij is 32,5 cm lang, en daarmee heb je ruim voldoende lengte om makkelijk een extra 29″ binnenband mee te nemen. Of een tooltje, CO2 patroon of ander item dat je zelf denkt nodig te hebben. Op het aluminium plaatje zie je het herkenbare logo met de beer, en de strap is voorzien van coole lichtblauwe graphics. De Bear Hug gear mount kost € 17,95 en Marin zelf is zo aardig om de invoerkosten vanuit Engeland voor hun rekening te nemen.
via Marinbikes