Tijdens COVID-19 is Mason bezig geweest met de ontwikkeling van de Mason RAW mountainbike. Een hardtail trail bike waar je goed mee moet kunnen reizen maar waar je ook veel lol mee kan hebben. Dat was zo'n beetje het uitgangspunt van Dom Mason die Mason samen met Julie begon in 2014. Alleen had hij er geen haast mee. Eind vorig jaar was er de officiële lancering voor de pers en de afgelopen maanden zijn de eerste stalen Mason RAW bikes geleverd aan klanten.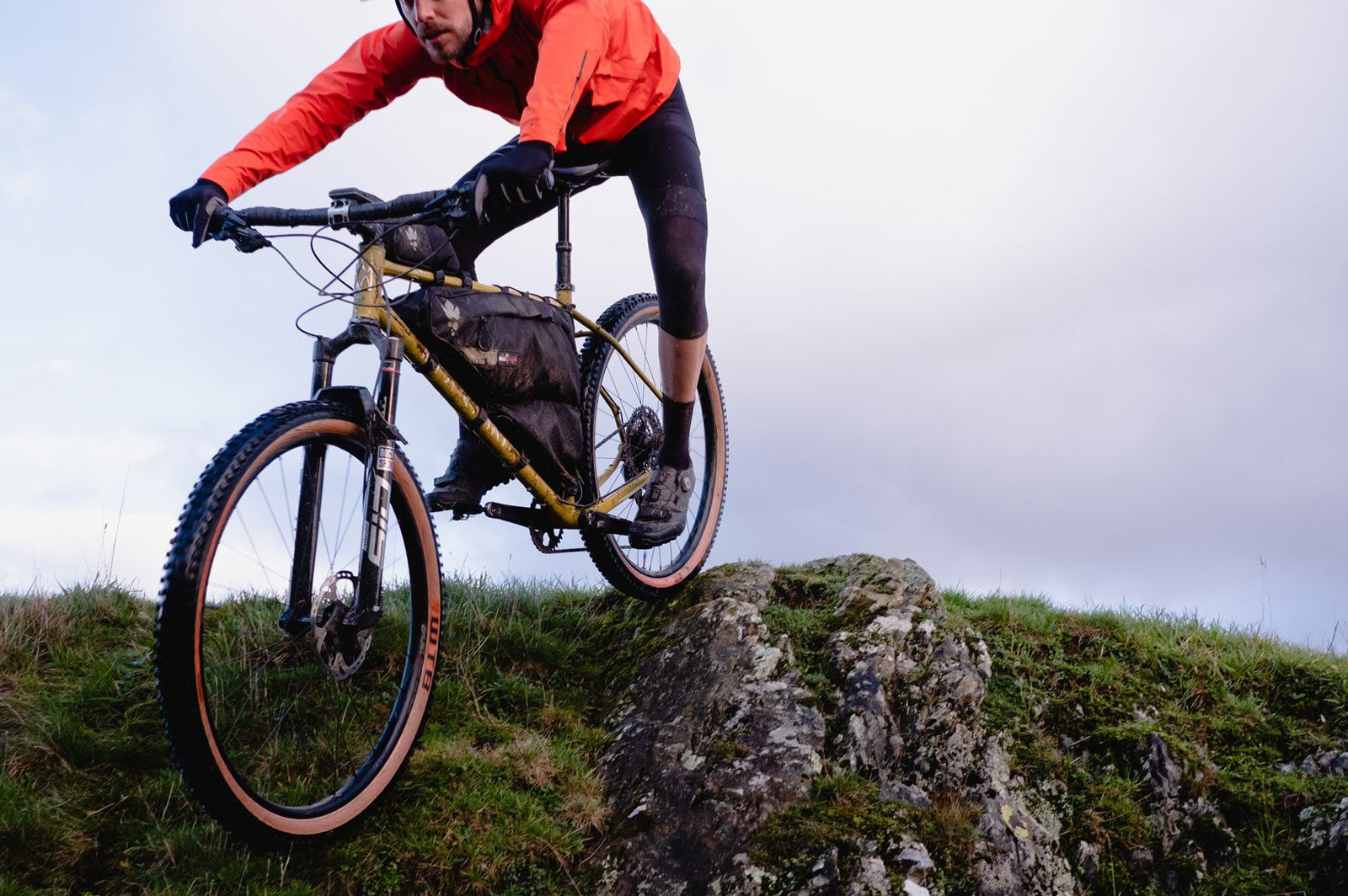 Hardtail met 120 mm voorvork
De Mason RAW krijgt achter geen vering mee. Aan de voorkant heeft de fiets 120 mm veerweg waarmee je tijdens je fietsvakantie ook best een stevige trail kan meepakken. Ze hebben bij de productie gekeken hoe ze kunnen samenwerken met mooie partijen voor deze stalen mountainbike.
Voor het staal voor het frame hebben ze bij Dedacciai aangeklopt. Ze krijgen custom gevormde Zero/Zero Uno buizen en die combineren ze met een Reynolds zadelbuis en balhoofdsbuis. Om dit staal tot een frame te lassen, hebben ze vervolgens aangeklopt bij Five Land Bikes uit Schotland. Zij zijn onder andere gespecialiseerd in het lassen van frames. En als je het resultaat ziet, is het ook echt strak.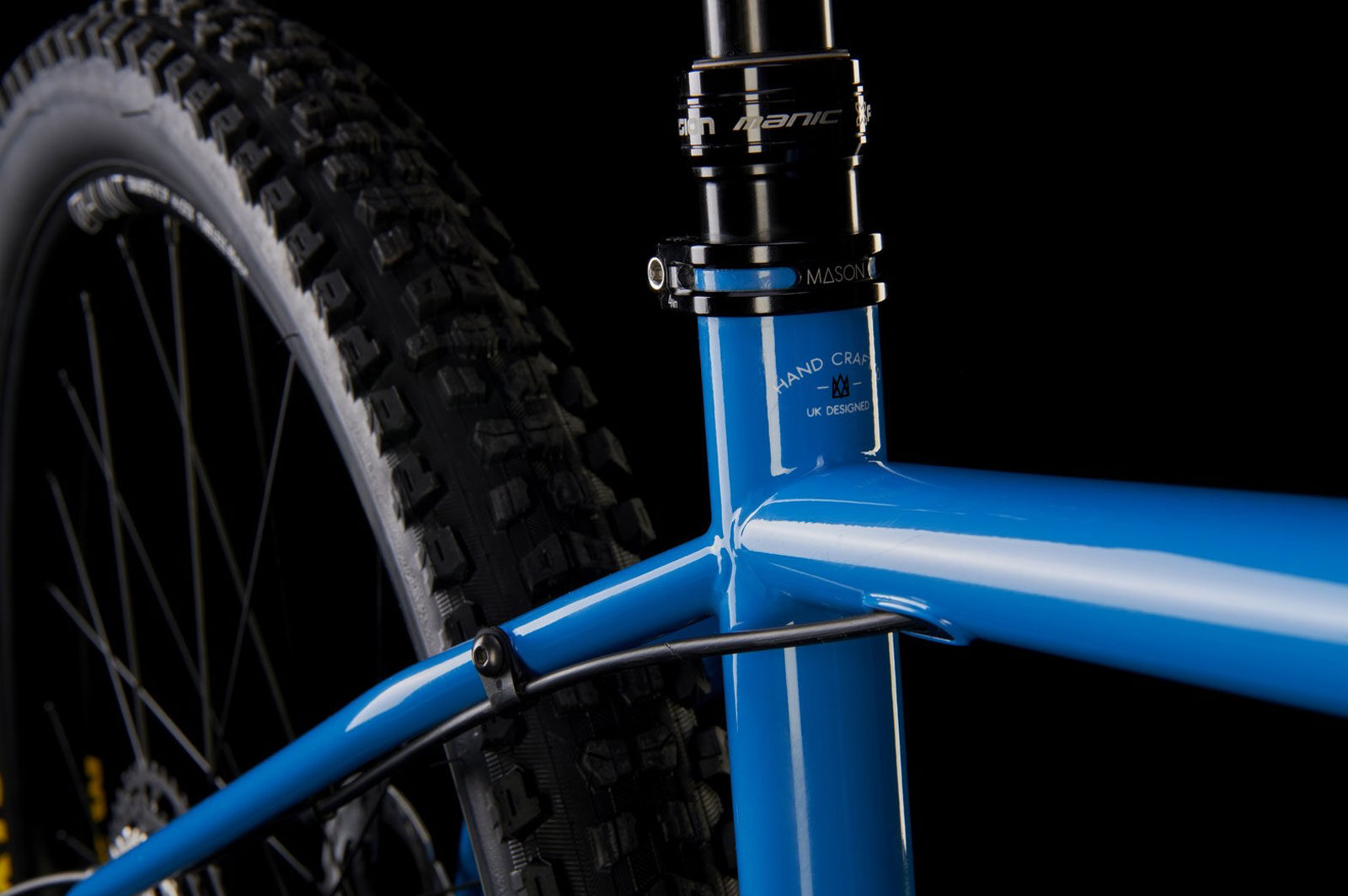 Progressief maar ook geschikt als reisfiets
De geometrie is progressief met een zadelbuis van 75,1 graden en een balhoofdhoek van 66 graden. Maar niet te extreem zodat je er volgens Mason nog prima mee op fietsvakantie kan. Het frame heeft ruimte voor 2,6 inch banden en heeft een 73 mm BSA bracket. Er zijn diverse nokjes op het frame voor tassen, bidons of andere bagage. Voor de kleur kan je kiezen uit Filteryellow, Sensorblue of Vela (wat een soort grijs is).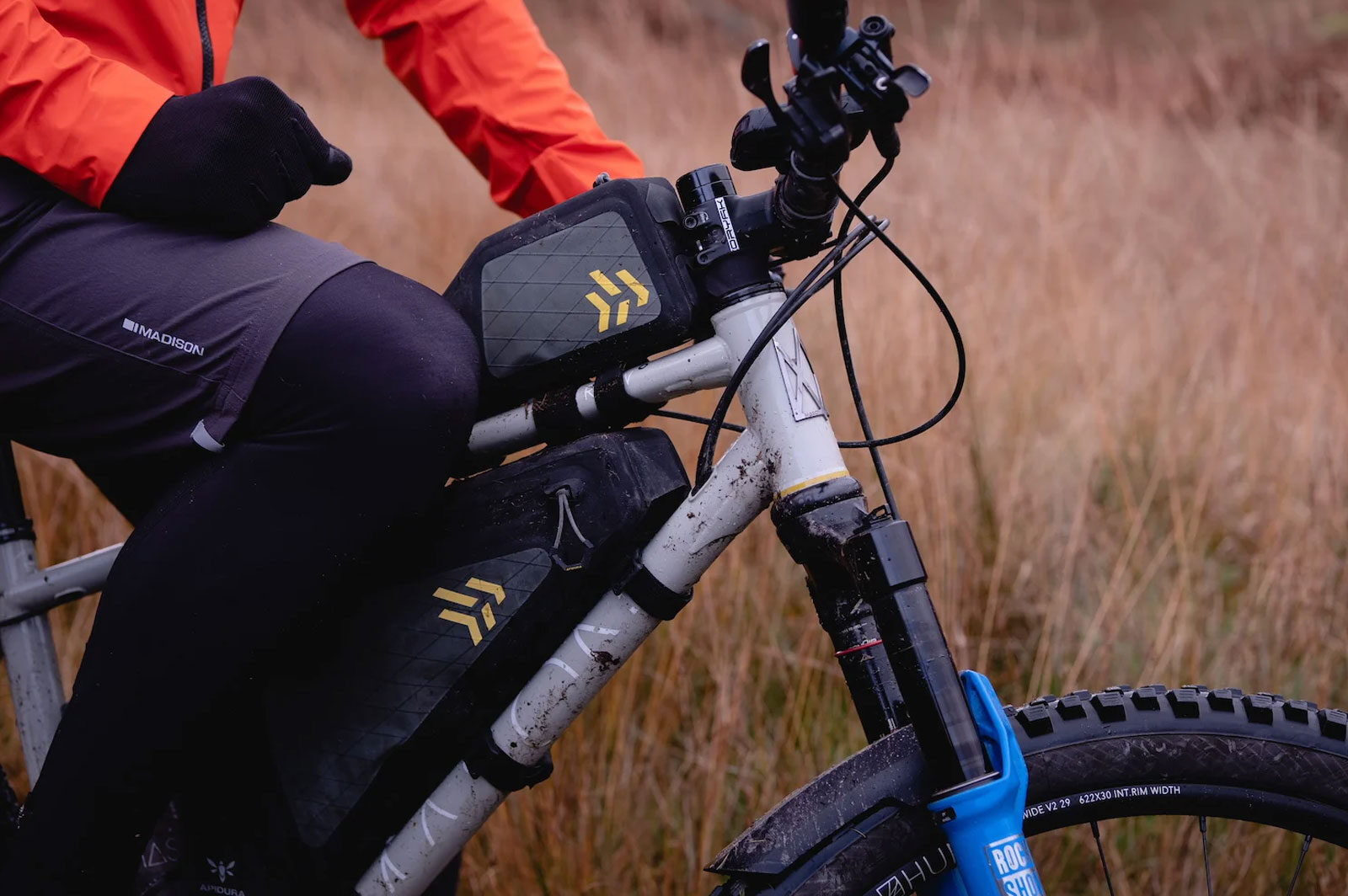 Je kan gaan voor een los frame, of kiezen voor een frameset of zelfs een complete fiets. De prijs voor een frame is in Britse ponden £ 1.695,-. De duurste complete Mason Raw is afgemonteerd met een Rockshox SID Ultimate voorvork en een Shimano XT groepset. De fiets heeft dan een Hunt Trailwide V2 wielset en een Xfusion Manic 31,6 dropperpost. Deze MTB heeft een gewicht van 12,8 kg in maat L en de prijs is £ 4.195,-. Er komt eventueel nog kosten bij voor het invoeren van de fiets.
Meer info via Mason