De mensen achter Sender Ramps moeten op de één of andere manier een voorliefde voor houtbewerking en betonplex hebben. Creatief zijn ze in ieder geval wel! Van betonplex maken ze namelijk allemaal super handige tools voor mountainbikers. Ik licht er eentje uit waarmee je de wheelie beter onder de knie krijgt.
Creatief met betonplex en een houtvrees
Neem eens een kijkje op de site van Sender Ramps, want ze maken allerhande tools van hout voor de mountainbiker. Ik kwam op Instagram een filmpje tegen van hun Pro Van Stand; een handige bike stand voorzien van opbergla voor in busjes, bestelauto's en hoge personen auto's. Verder maakt Sender Ramps ook verstelbare ramps van hout. Aangezien de meeste Nederlandse bikers waarschijnlijk geen bus hebben en niet iedereen al de skills heeft voor hoge ramp, neem ik de instapper uit het assortiment onder de loop.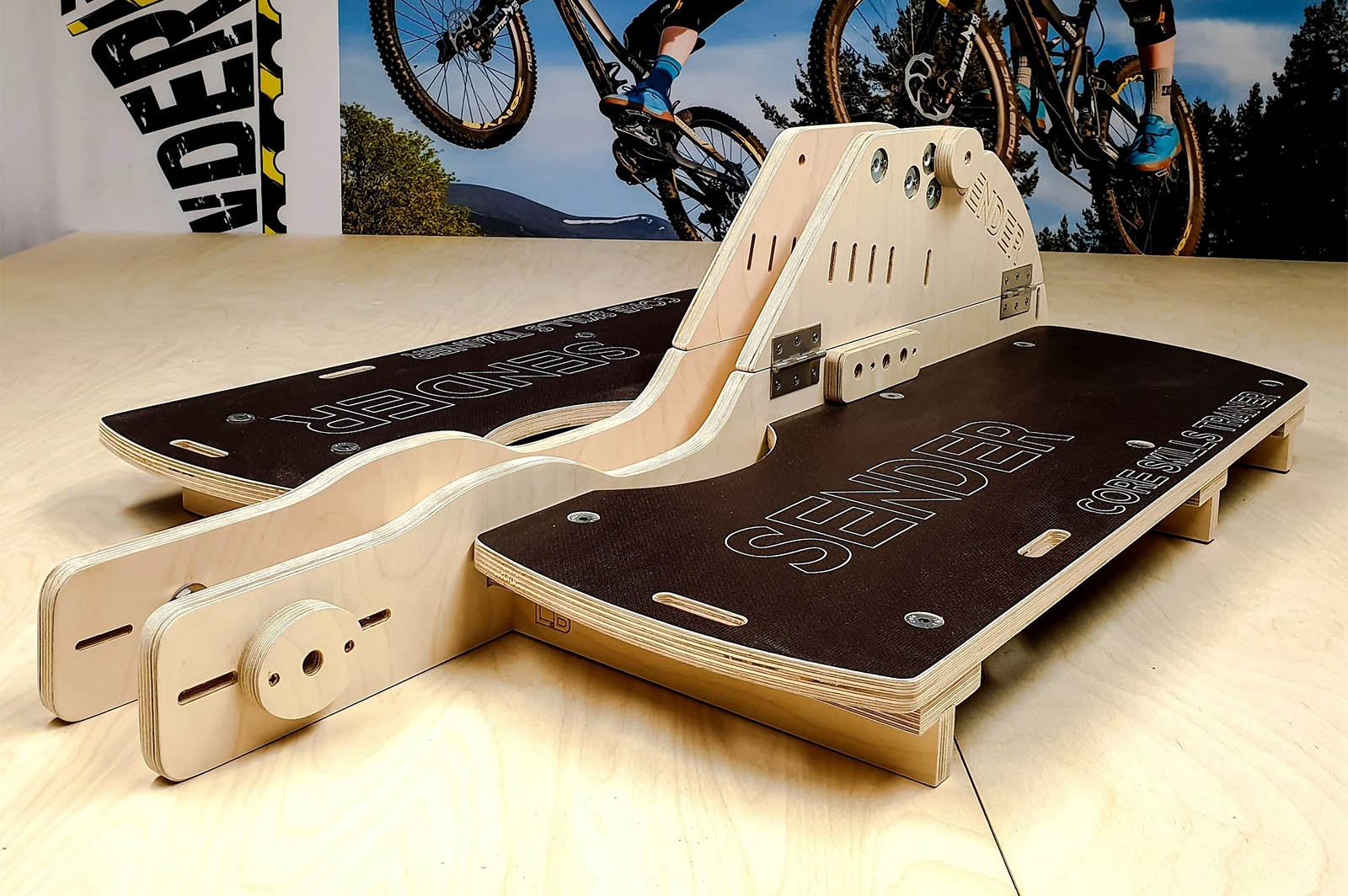 De Pro Core Skills Trainer heeft eigenlijk twee namen. Mountainbikers zullen het wellicht kennen onder de naam Manual Master Machine. Daarin klem je het achterwiel van je mountainbike vast, zodat je bike niet kan omvallen. Op die manier kun je behouden de wheelie oefenen vanuit stilstand. Je kunt puur focussen op het achterover trekken en vasthouden van de wheelie. Om niet achterover te vallen kun je ook nog een spanbandje door het bracket van je bike en de Pro Core Skills Trainer halen.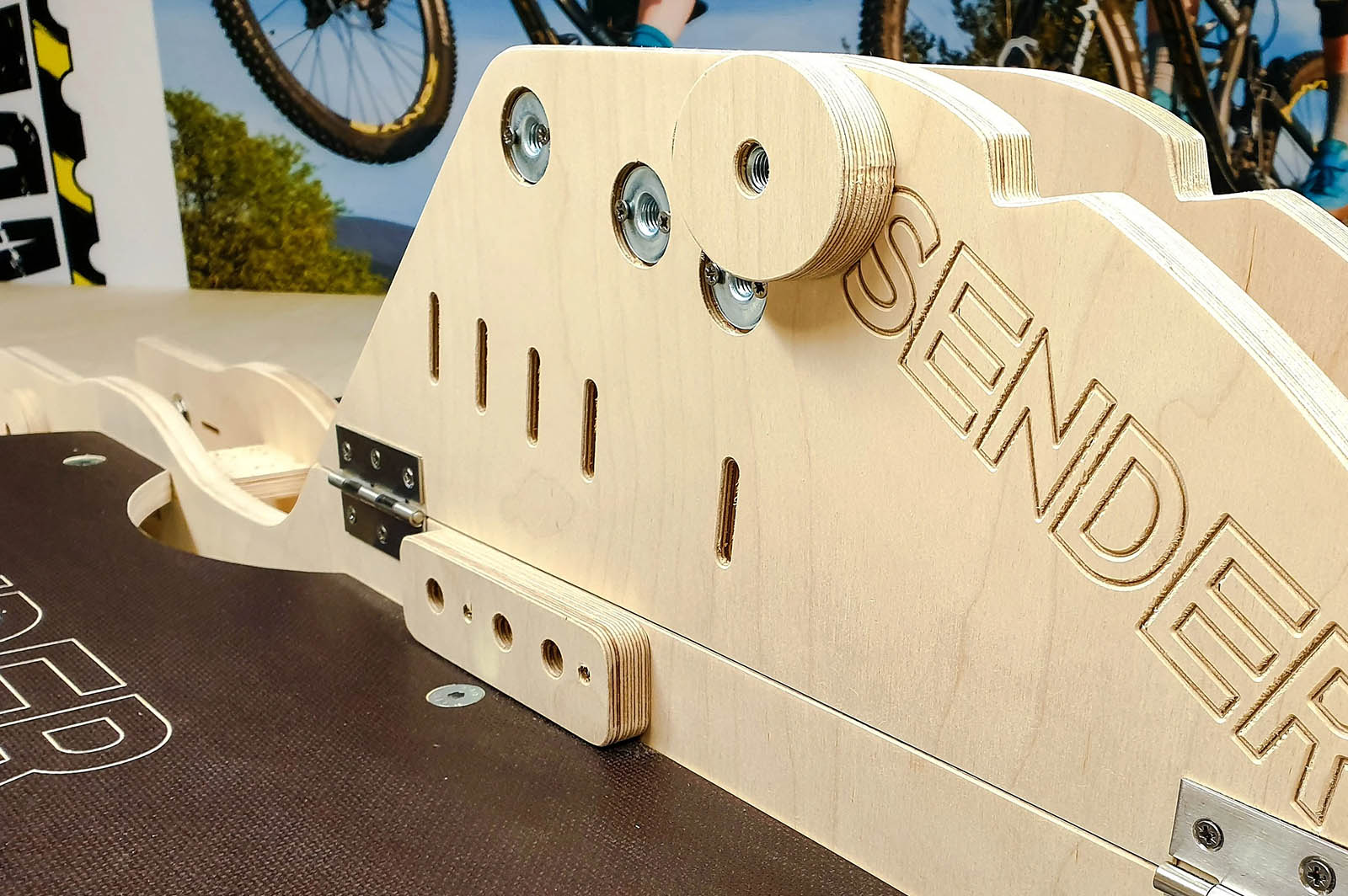 De Pro Core Skills Trainer is geschikt voor wielmaten tussen 20 en 29 inch en is ook in breedte verstelbaar, zodat het platform strak aansluit bij iedere bandbreedte. Daarnaast kun je het platform makkelijk inklappen en wegzetten. Standaard is de Pro Core Skills Trainer beschikbaar in de kleuren Natural Contrast en Pro Steath Black, maar getuige de beelden op de site is maatwerk met eigen kleuren of eigen gevreesde logo's ook mogelijk.
De producten van het Schotse merk Senders Ramps worden ook in Nederland geleverd, met waarbij de Pro Core Skills Trainer een prijs van € 285,- heeft inclusief invoerrechten en belasting.
Meer info bij Sender Ramps.