Er op de mountainbike goed uitzien is één, maar tijdens het sleutelen aan je mountainbike wil je er natuurlijk ook mooi bijlopen. Het Amerikaanse gereedschapsmerk ParkTool ken je waarschijnlijk wel van die keurig georganiseerde gereedschapswanden met de tools in de kenmerkende blauwe kleur. Maar vandaag gaat het niet over gereedschap, maar over een leuk casual shirt dat we op de website van ParkTool tegenkomen.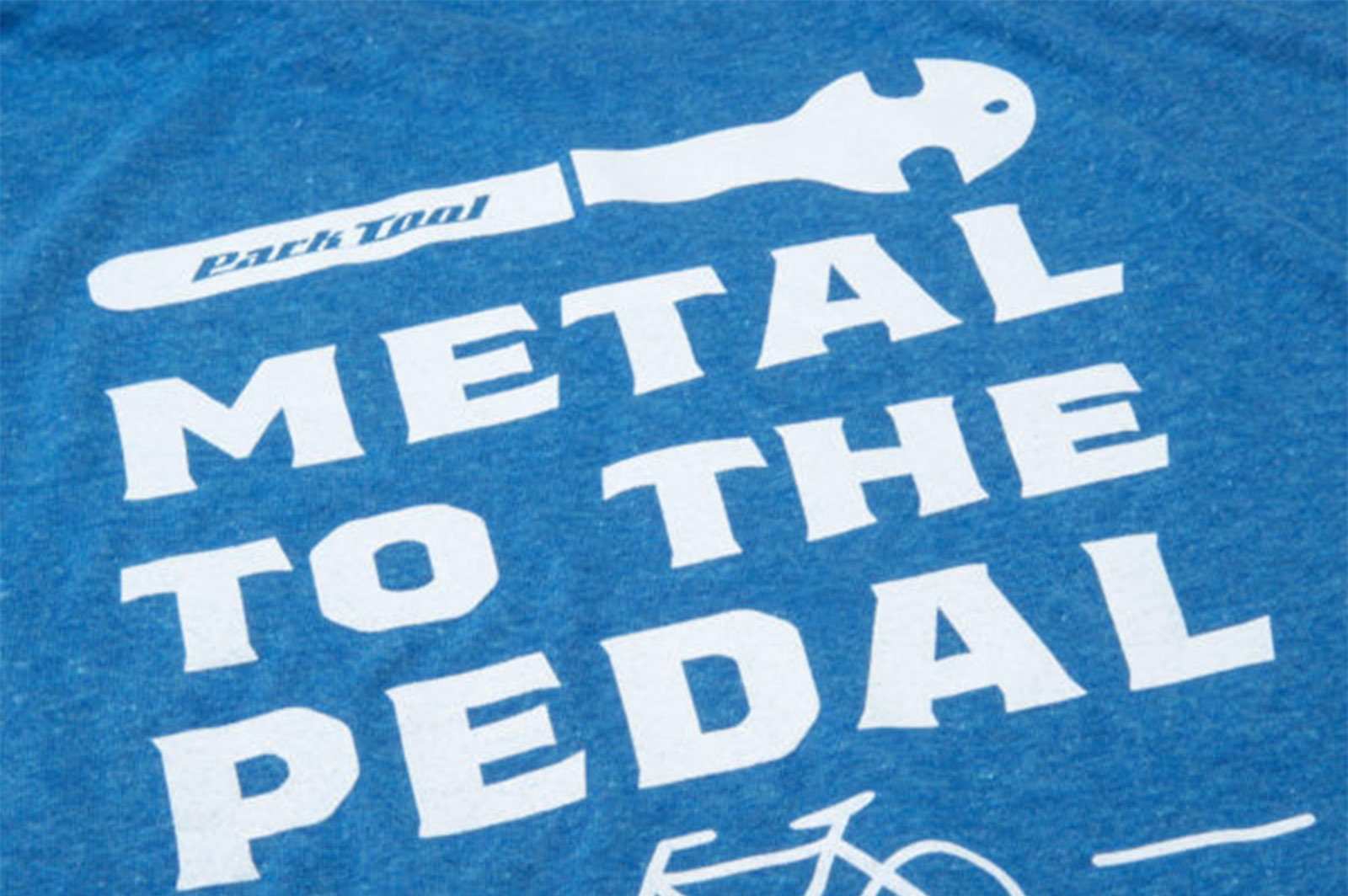 Het shirt heeft uiteraard de kenmerkende blauwe ParkTool kleur en als echte fietsfanaat mag het eigenlijk niet ontbreken in je kledingkast. Op linkerborst staat het ParkTool logo in het wit en verder is de voorkant neutraal blauw. Op de achterkant is meer te zien, want daar staat behoorlijk groot de tekst 'metal to the pedal'. Eronder zien we een fiets en boven de quote is een stuk gereedschap afgebeeld.
Het shirt is verkrijgbaar in de maten S tot en met XXL en kost $ 20,-. Het shirt bestaat uit 65% polyester en 35% katoen. Het heeft een regular fit en het valt normaal.
Meer info via ParkTool.