Dit is zo'n handigheid waarvan je zeker weet dat de bedenker honderden uren per jaar op de mountainbike zit. Het blijft een duivels dilemma; hoe neem je reservespullen het prettigst mee? Hoewel veel mountainbikes tegenwoordig opbergvakjes in de onderbuis hebben, biedt dit universele en speciaal ontworpen riemtasje ook dan nog uitkomst!
Geen gerammel of geroest
De Brit Steve Peat maakt met zijn bedrijf Peaty's products allerhande gereedschap en bikecare producten. Die hebben allemaal een slim en kenmerkend stoer ontwerp. Zo ook deze HoldFast Trail Tool Wrap. Een klein zakje dat je niet gewoon stevig, maar super stevig om je frame bindt. De set bestaat uit een klittenbandriem die je met een speciale antisliplaag om de buizen van je frame trekt. Om te zorgen dat het tasje niet schuift of krassen geeft, bevestig je eerst alleen de riem die je goed strak trekt.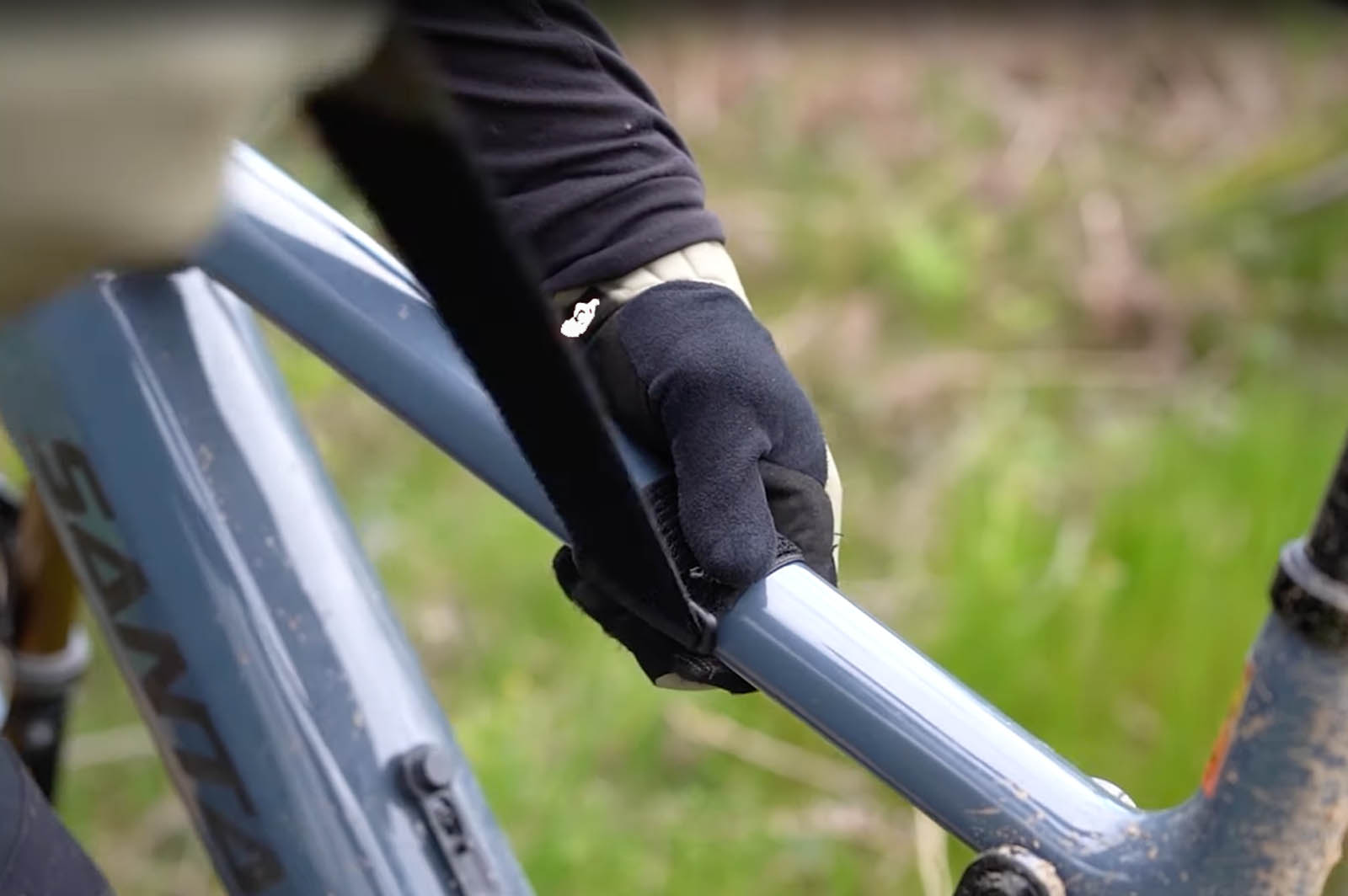 Vervolgens plaatst je het opgerolde tasje aan het volgende deel van de riem, waardoor de riem nog een keer helemaal rondom het frame en het tasje slaat. Volgens Peat zit het muurvast en voorkomt deze manier van monteren alle vormen van rammelen of schuiven. Ook kun je nog iets tussen de band en het tasje doen zoals een tooltje of een banaan. Een binnenbandje past overigens ook in het tasje.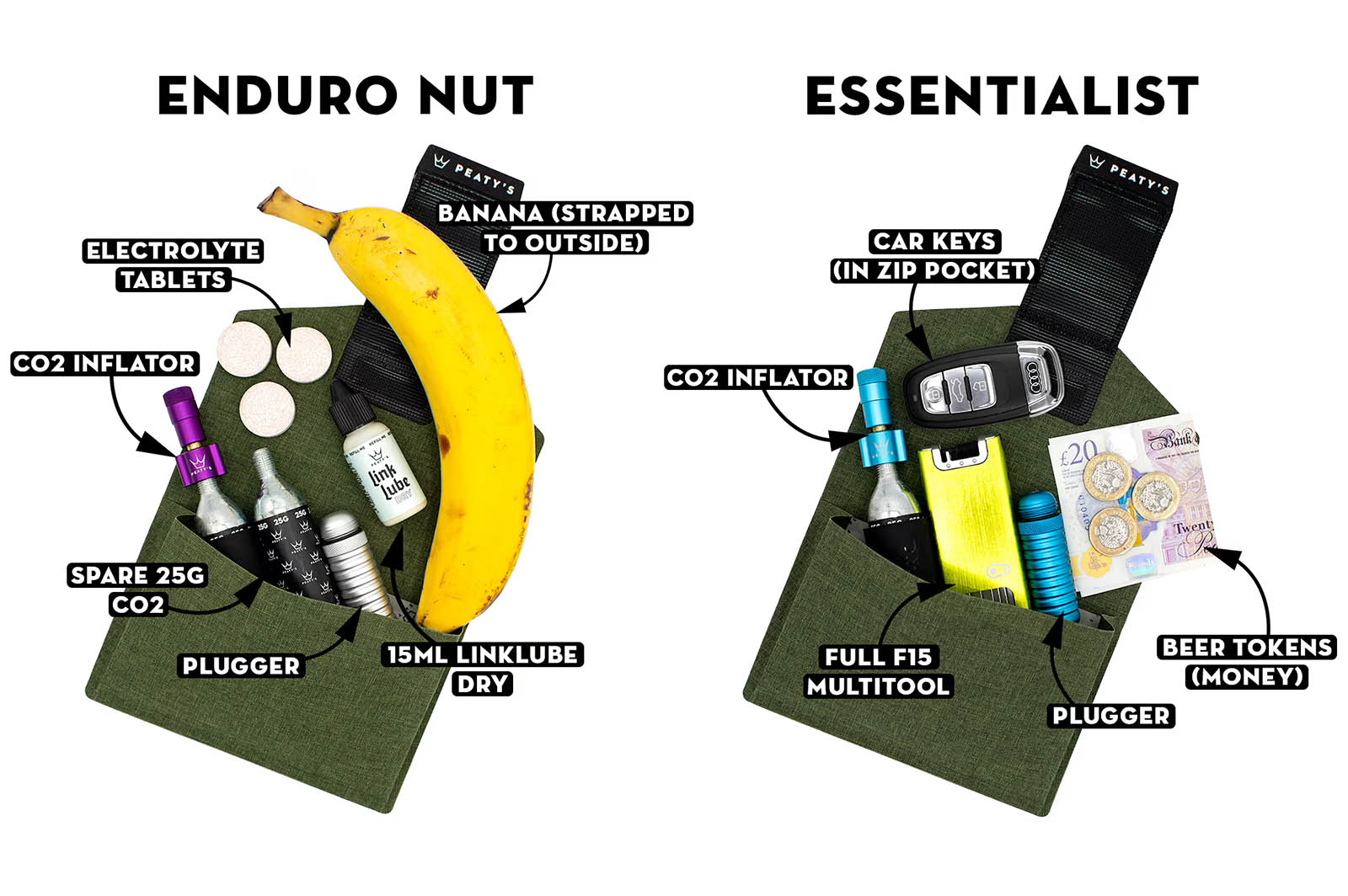 Wat ik de slimste en meest unieke vondst vind, is de manier waarop je bij pech het tasje aan je frame kunt hangen. Je kunt de klittenbandriem om je frame laten zitten, maar het geopende tasje er aan hangen. Zo hoef je niet je tools in de modder te leggen, maar blijven ze gewoon schoon en heb je ze toch makkelijk bij de hand.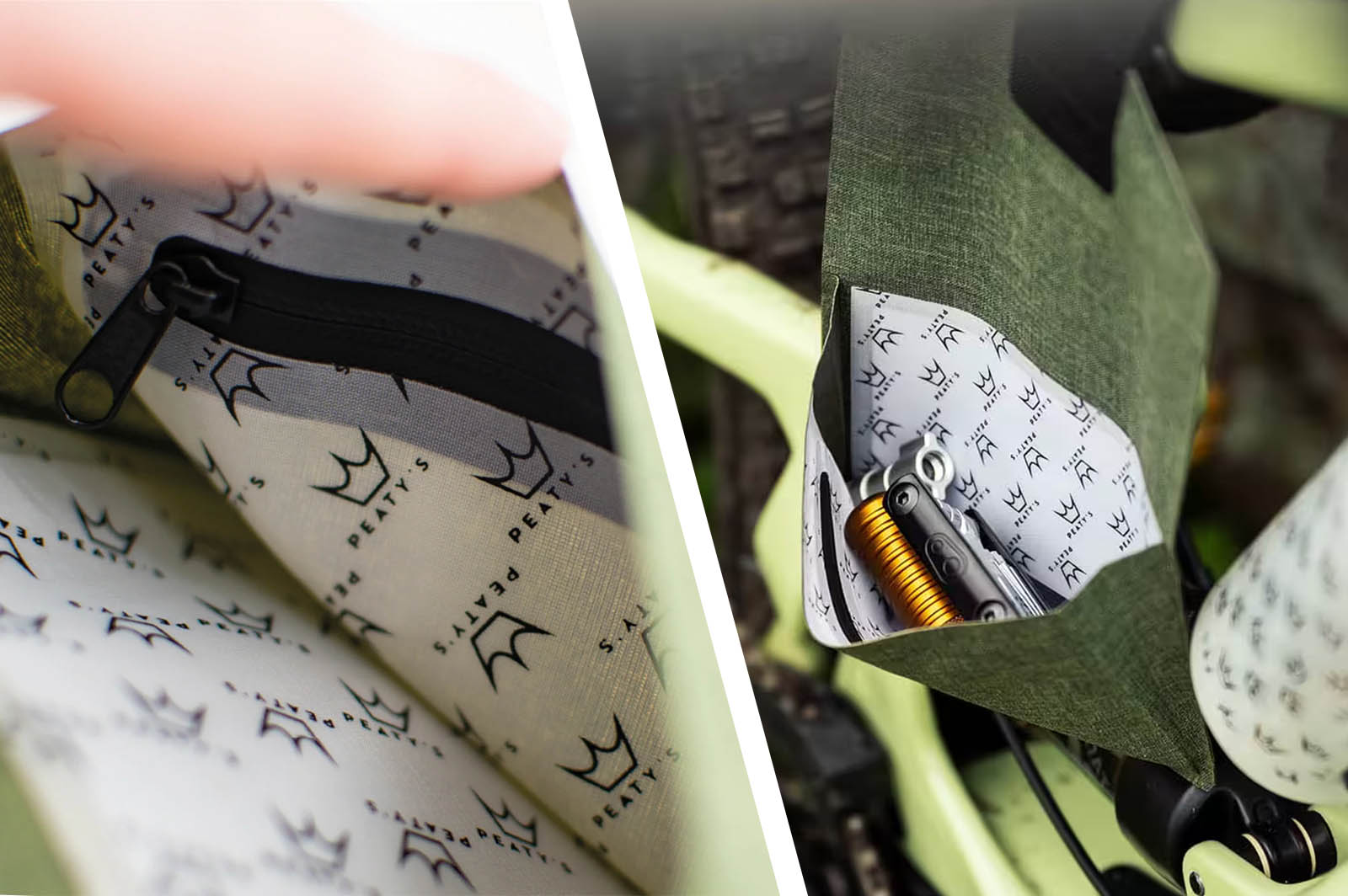 Deze tool wrap oogt rustig, maar ook stoer en is verkrijgbaar in mosgroen, zwart en grijs. De buitenkant van de riem heeft een reflecterend patroon. Het tasje is van waterdichte stof, zodat je tools naast schoon ook droog blijven. Aan de binnenkant van het tasje zit een vakje met een rits voor kleine spullen. Het heeft een afmeting van 145 bij 95 mm. Peaty's HoldFast Trail Tool Wrap is wereldwijd verkrijgbaar en kost € 34,95.
Meer info op Peaty's Products.