Als ik een online configurator tegenkom, dan hoef je me even een uurtje niet te storen want dan moet ik er op los gaan klikken. Misschien is het herkenbaar want ik geloof niet dat ik daarin de enige ben. Bij Industry Nine hebben ze ook een configurator. Het merk dat je wellicht kent van hun bekende en hoogwaarde naven, heeft ook complete wielsets.
Creatief met gekleurde wielen
Bij het customizen van wielen zie je vaak dat er wordt gespeeld met kleuren van de decals. En dat is precies wat ze bij Industry Nine dus niet doen. Waar ze wat betreft de naven al een breed scala aan kleuren hebben, geldt dat ook voor de spaken. En dat kan je dan combineren met alle type velgen van het Amerikaanse Merk.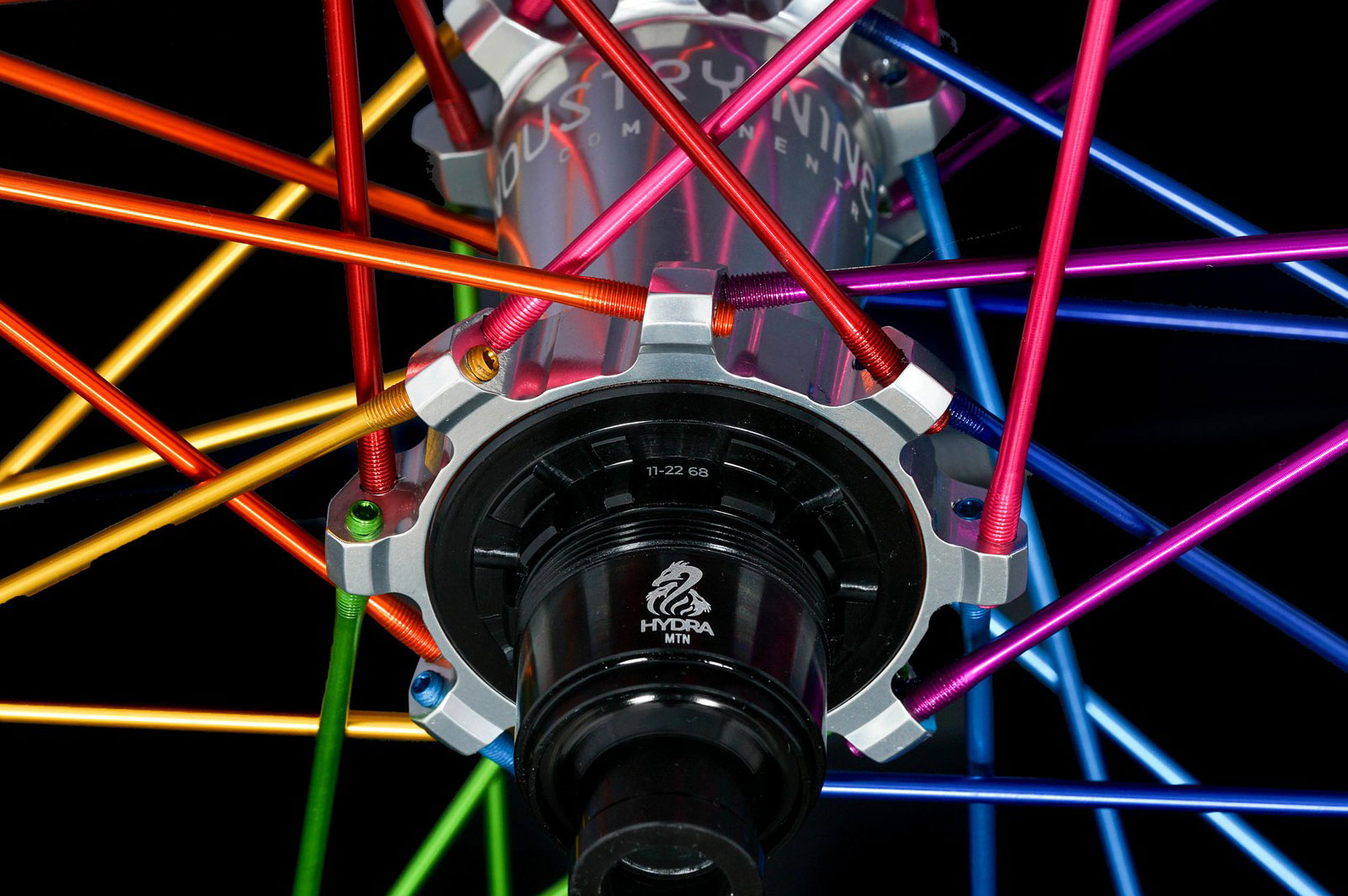 Met de configurator kan je voor elke discipline een wiel samenstellen. Niet alleen voor je racefiets, gravelbike of mountainbike. Maar ook alle verschillende disciplines van het mountainbiken. Van een lichtgewicht XC set tot een zware enduro wielset met brede en stevige velgen en alles wat daartussen zit. In totaal kan je kiezen uit 25 verschillende type velgen, en in sommige gevallen heb je daarbij nog keuze of je 27,5 inch of 29 inch velgen. Of een combinatie daarvan als je opzoek bent naar een Mullet setup.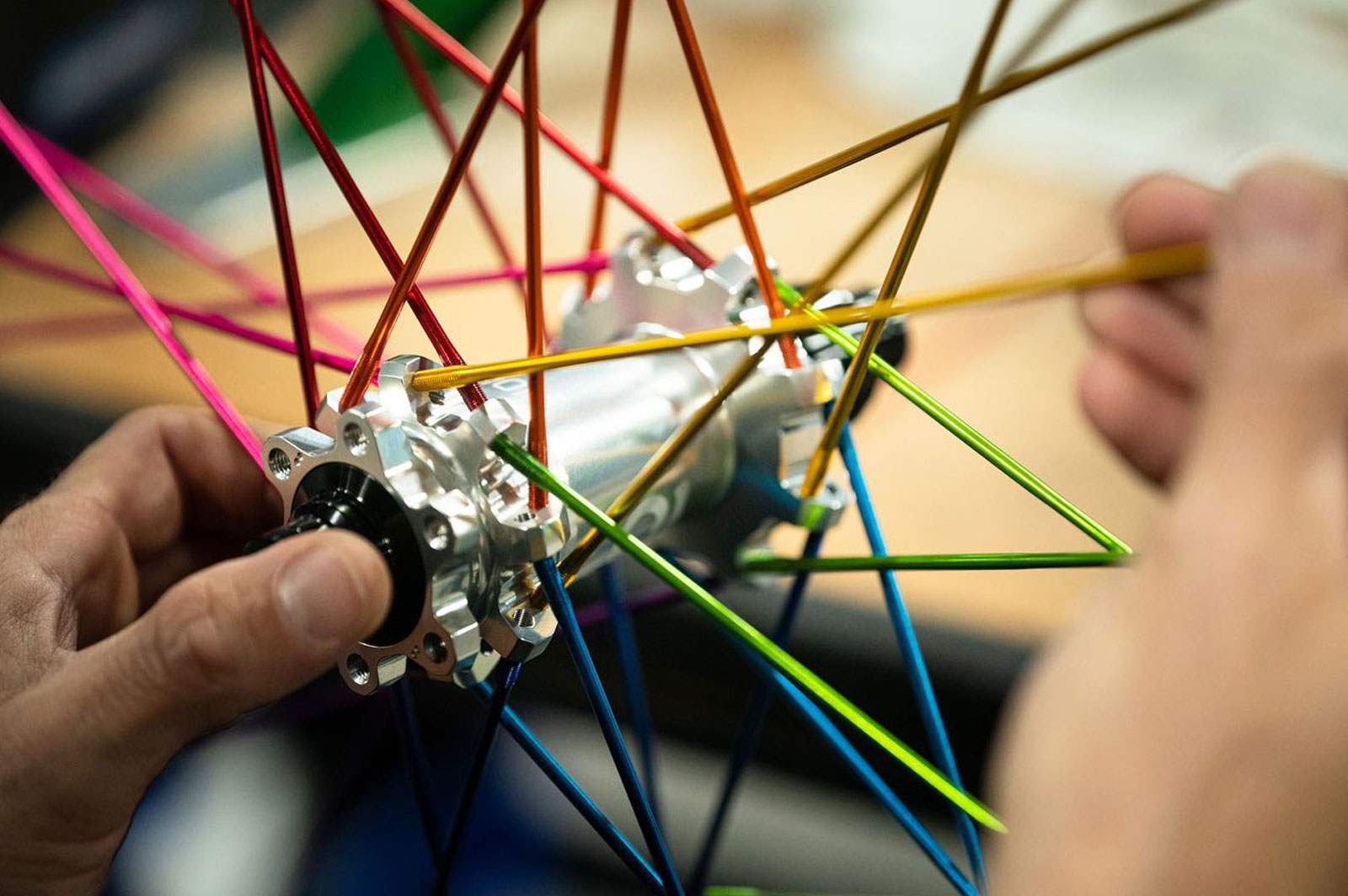 Spaken, naven en het ventiel in kleur
Het customizen van kleuren kan bij de naaf, de spaken en de ventielen. Daarbij heb je bij al deze items de keuze uit elf verschillende kleuren en kan je elke spaak afzonderlijk voorzien van een kleurtje. Je kan kiezen om de wielen te dupliceren waarmee het design van het voor en achterwiel gelijk zijn. Dit hoeft niet, en je kan ook kiezen voor bijvoorbeeld een groen gespaakt voorwiel en geel gespaakt achterwiel. Wat dat betreft is er niets te gek en kan je er vrolijk op los ontwerpen.
Het ontwerpen kan je doen via de configurator op hun website. Die is te vinden onder de knop 'design my wheels'. Daarnaast kan je op de website ook alle technische specificaties en prijzen van de wielen bekijken.
Via Industry Nine