Wil je zo ergonomisch mogelijk op de mountainbike zitten? Dan kom je al snel uit bij producten van SQlab. Naast bijvoorbeeld ergonomische sturen en zadels presenteert het bedrijf nu ook flat pedals, met als opvallendste eigenschap verschillende aslengtes.
Voor elke voet een pedaal met verschillende aslengtes
De ergonomie van een mountainbike heeft veel te maken met de contactpunten die de rijder heeft met de bike. Door middel van de pedalen wordt de kracht overgebracht en daarmee is het een belangrijke plek voor de juiste afstelling. De nieuwe 5OX pedalen zijn verkrijgbaar met een standaard aslengte van 65 mm, maar ook in versies met 5 mm meer (L) of minder (S).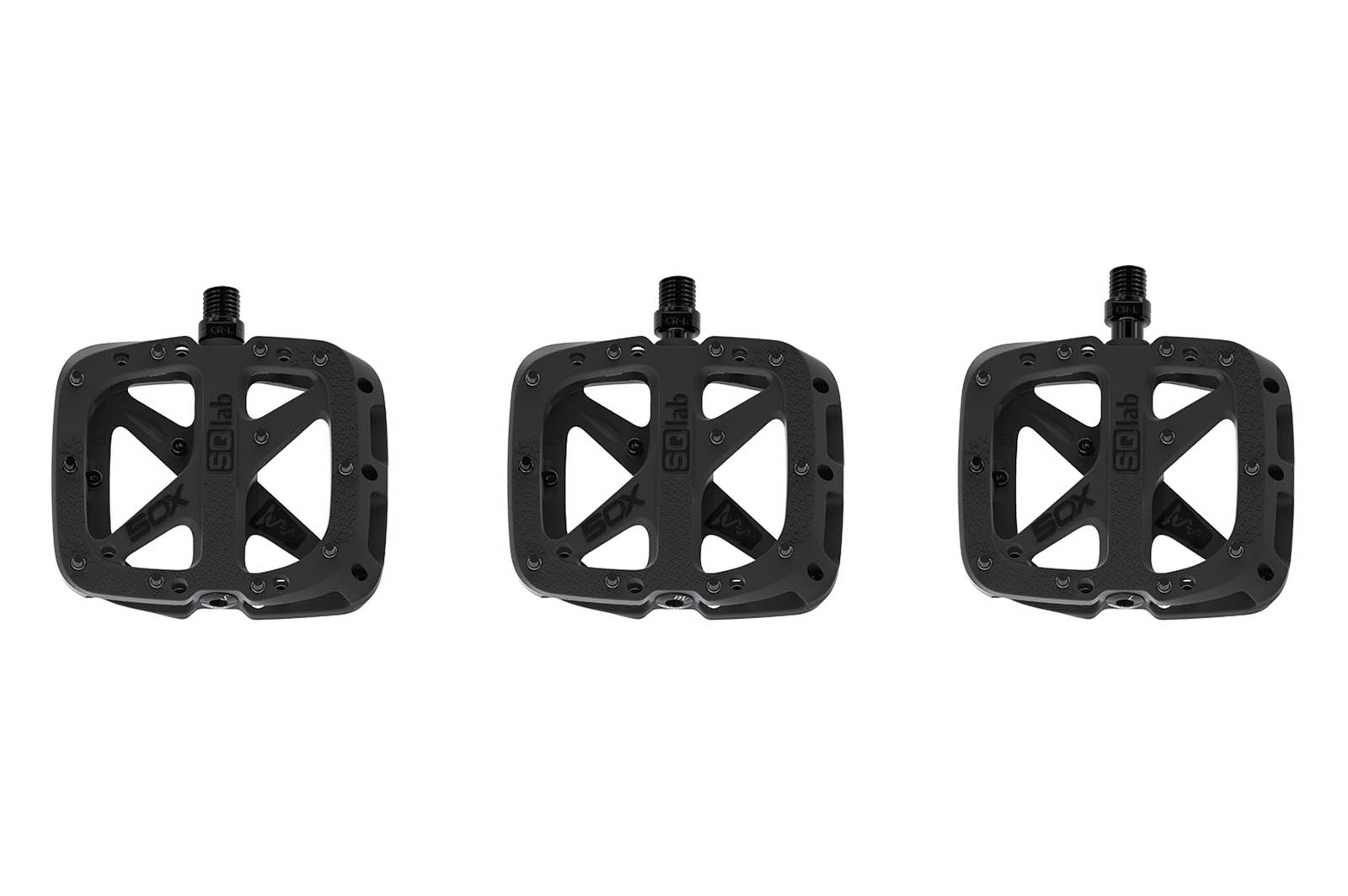 Staan je voeten bijvoorbeeld wat meer naar buiten (V-vorm) of heb je een grote schoenmaat dan kun je nu kiezen voor een andere aslengte. Ook mountainbikers met een grotere zitbotafstand zijn vaak gebaat bij een grotere Q-factor.
Hoogwaardige en duurzame materialen
De 5Ox pedalen zijn enkel verkrijgbaar in een composiet van 60% plastic en 30% glasvezel. Daar kiest SQlabs bewust voor, omdat het veel sterker is dan vergelijkbare aluminium pedalen. Het oppervlak van 110 bij 105 mm loopt vanaf boven gezien een beetje hol, waardoor je geen bobbel krijgt in het midden van de pedaal en onder de bal van je voet.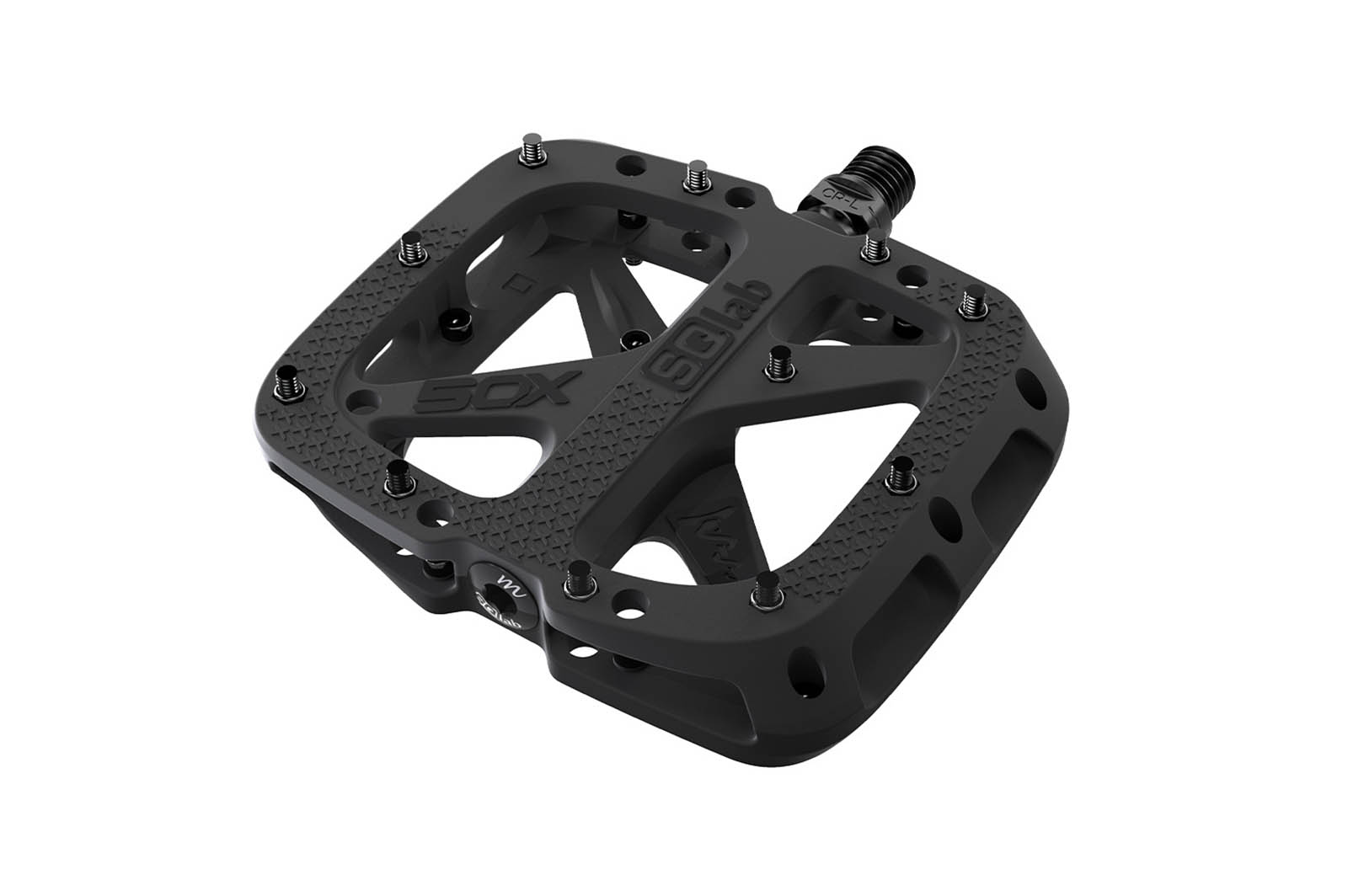 Daarnaast zitten 10 vervangbare pinnen strategisch rond het platform en nog één pin rond het midden. Deze pedalen lijken daarmee ook geschikt voor sportief en extreem gebruik. De as is voorzien van Japanse precisielagers aan de buitenkant en glijlagers aan de binnenzijde.
Specificaties
Materiaal as: CrMo
Materiaal body: Plastic (60%), glasvezel (30%
As lengte: S: -5 mm, M: Standaard (65 mm), L: +5 mm
Afmetingen oppervlak: 11,0 x 10,5 cm
E-bike ready: Ja, mits het pedaal niet breder is dan het originele pedaal
Kleur: Zwart
Gewicht: 429 g (S), 436 g (M), 445 g (L)
Prijs: 79,95
Meer info bij SQlabs.