Even wachten tot april 2022 maar dan is de Heckler beschikbaar in Europa. Danny MacAskill raakt maar niet uitgepraat over de Heckler, zoals je in het filmpje onderaan kan zien. De Santa Cruz Heckler trailbike is de elektrische evenknie van de Bronson.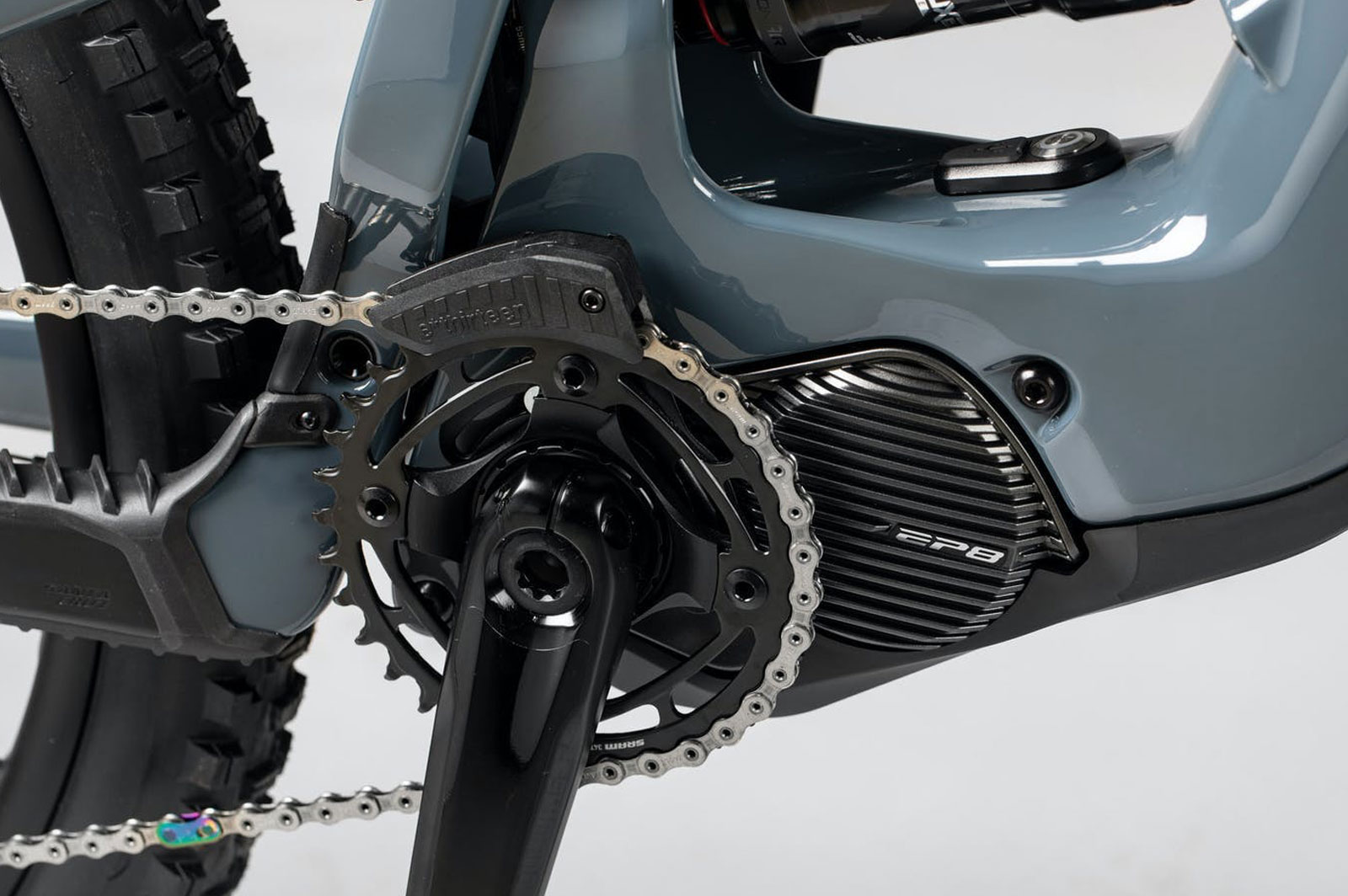 Shimano Steps motor met grotere accu
De Heckler heeft een aantal wijzigingen ondergaan ten opzichte van zijn voorganger en één daarvan is de grotere accu. Deze is nu 720Wh waardoor hij langer meegaat dan de 504Wh van zijn voorganger. De accu kan je makkelijk met een insbussleuteltje loskoppelen, waardoor wisselen of apart opladen heel eenvoudig is.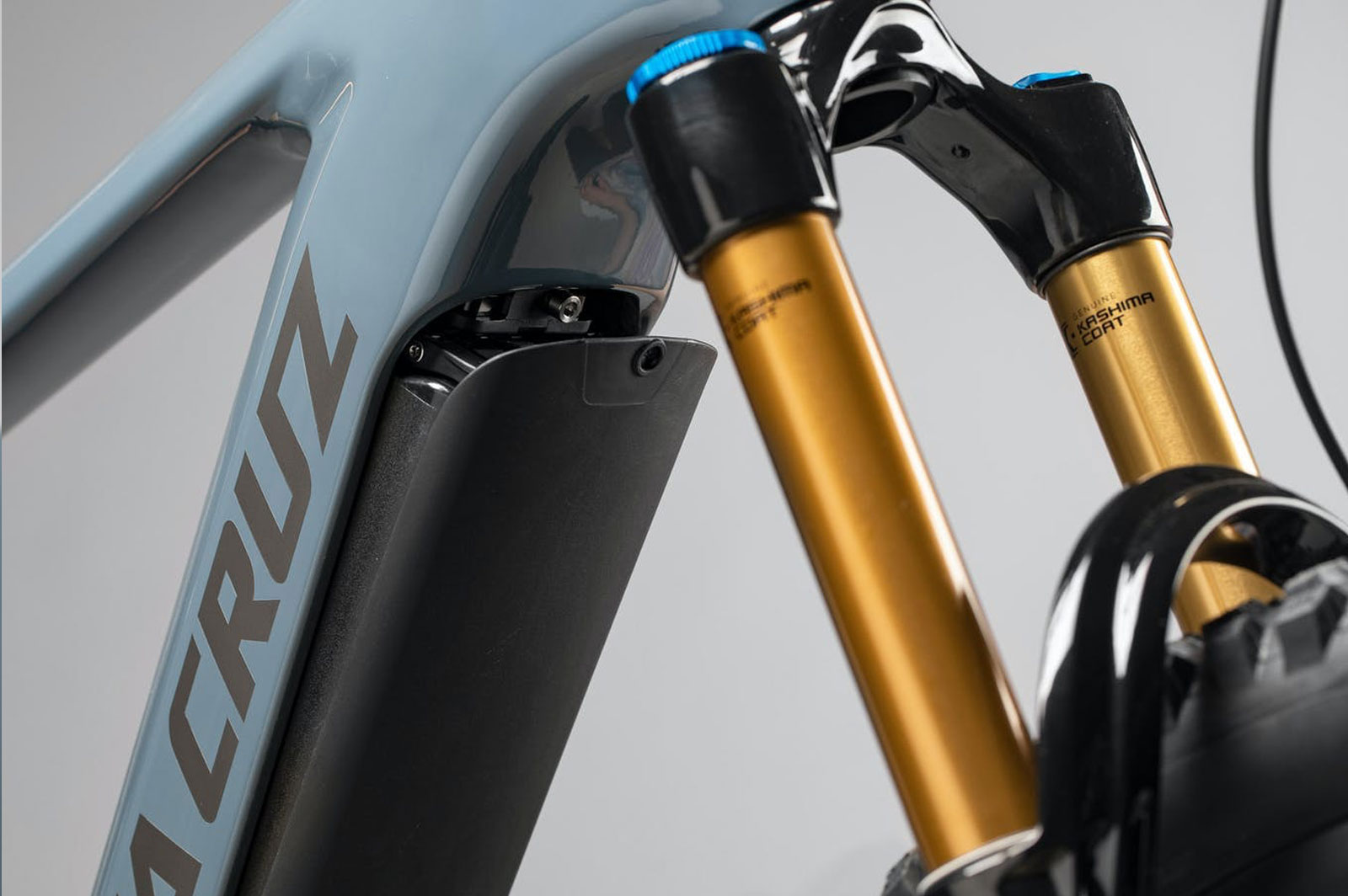 Ook de geometrie van het frame is aangepast met een kleinere balhoofdhoek, die zal zorgen voor wat meer stabiliteit. Hier kan je met behulp van de flip-chip nog iets mee spelen door deze omhoog of omlaag te zetten. Hierdoor veranderd onder andere de balhoofdhoek met 0,3 graden. De exacte maten kan je zien in de geometrietabellen onderaan de pagina. Daar zie je ook dat er vier mogelijkheden zijn, want de fiets is verkrijgbaar als Mullet (MX) en 29-er. Het kleinste frame van de Heckler is overigens voorzien van 27,5 inch wielen.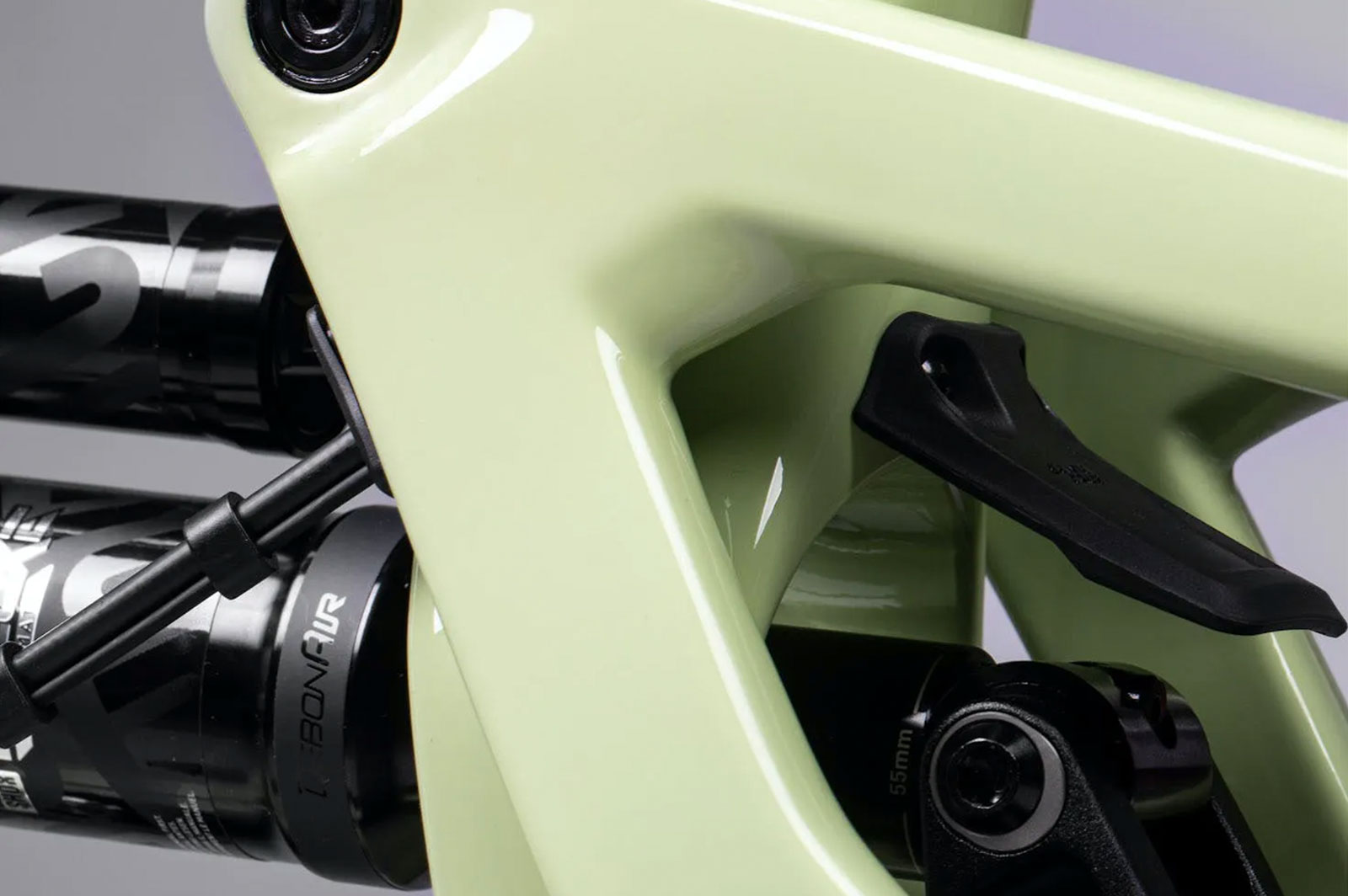 C of CC Carbon frame
Bij Santa Cruz maken ze gebruik van twee soorten carbon, te weten C of CC. Daarbij is de CC uitvoering het topmodel met lichtgewicht carbon. Bij de C uitvoering van het frame is het frame identiek wat betreft stijfheid en eigenschappen, alleen is het wat zwaarder. Bij het frame lopen de kabels mooi binnendoor en de accu zit mooi weggewerkt in de onderbuis. Slimmigheidje is de mudflap die op het frame zit, om de achterdemper zoveel mogelijk te ontzien van vuil. De fiets kent vijf verschillende uitvoeringen als je kijkt naar de afmontage. Alle uitvoeringen hebben een veerweg van 150 mm bij de achterdemper en 160 mm bij de voorvork en wegen rond de 22 kilo.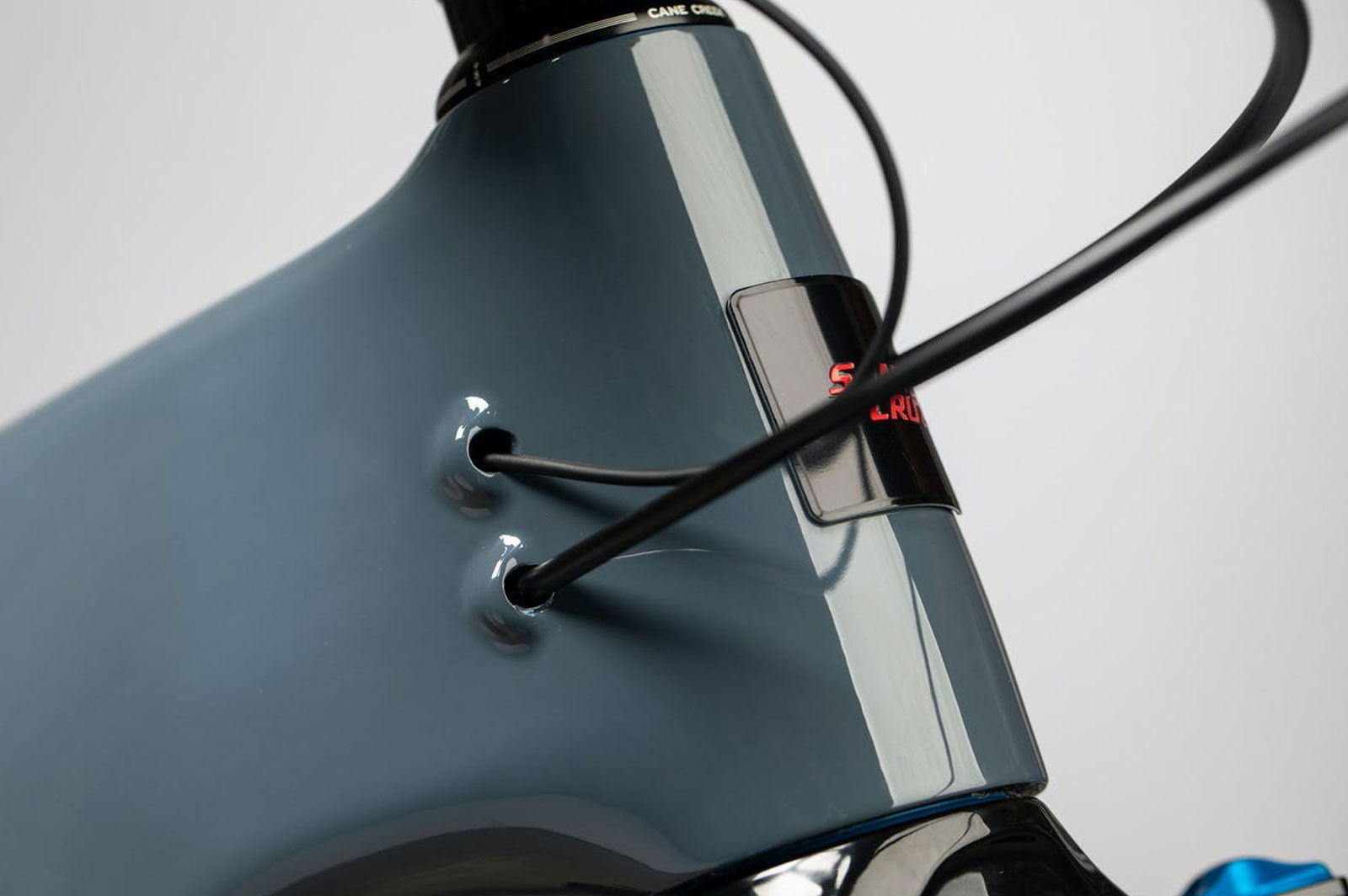 De Santa Cruz Heckler is verkrijgbaar vanaf € 7.999,-. Deze heeft een Sram NX groepset, RockShox Super Deluxe Select demper en RockShox Lyrics Select voorvork. Het topmodel heeft als enige het carbon CC frame en is opgebouwd met een Sram XO1 AXS groepset, Fox Float 36 Factory voorvork en RockShox Super Deluxe Ultimate demper. Het prijskaartje daarvan is € 12.999,-.
Meer info via Santa Cruz