De nieuwe Bike Cleaner is zo'n ding dat je eigenlijk in je eigen tuin wil hebben staan. Maar in de praktijk zal hij vaker te zien zijn op openbare plekken waar mensen mountainbiken. Wat de Bike Cleaner doet, zie je al in z'n naam. Hij helpt je je mountainbike weer schoon te krijgen na een ritje.
Op een aantal mountainbikeplekken in het land zie je afspuitplaatsen. Sommige werken goed, maar andere zijn onhandig of de waterstraal is te zacht of je kan je fiets er niet goed neerzetten. Als het goed is heeft dit apparaat het allemaal goed voor elkaar. Vandaar dat ze ook de Innovator Prize hebben gewonnen op Eurobike 2022. Ze worden ondersteund door Cube en hopen met die samenwerking sneller te kunnen groeien.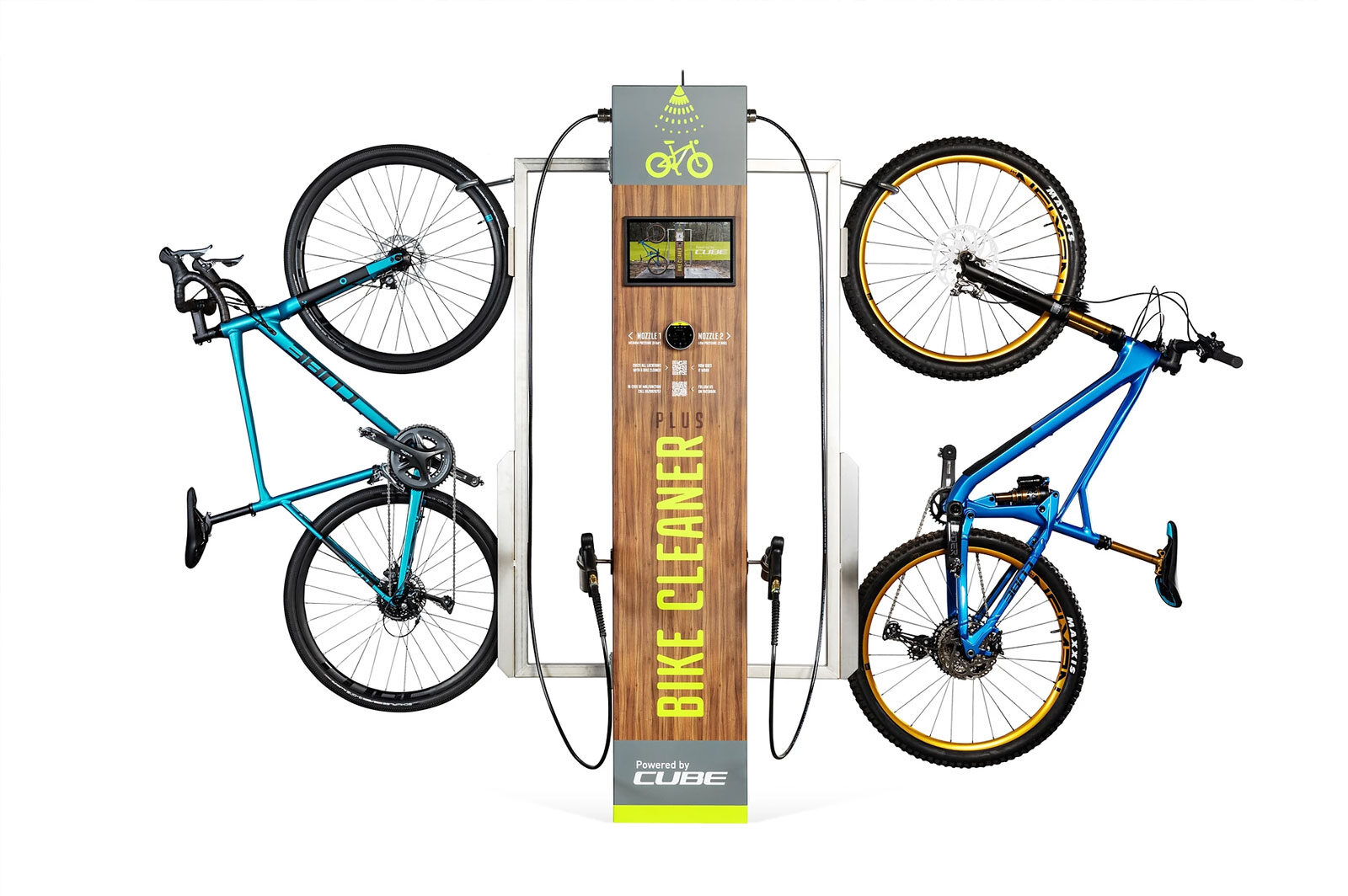 Light en de gewone versie
Er zijn twee versies, de light en de gewone. Die versies zijn ook weer in allerlei uitvoeringen verkrijgbaar. We gaan even uit van de gewone want de light is als het ware een uitgeklede gewone Bike Cleaner. Je kan twee mountainbikes aan de paal ophangen, dus je mountainbike staat of ligt niet alsnog in de modder. En je kan dus twee fietsen tegelijk afspuiten. Hij heeft twee spuitopties. Eentje van 2 bar, voor de gevoelige onderdelen en eentje van 8 bar. Volgens Bike Cleaner zijn er ook plateaus waar het water wordt opgevangen en met filters de olie-achtige vervuiling eruit wordt gehaald zodat de natuur niet wordt verontreinigd.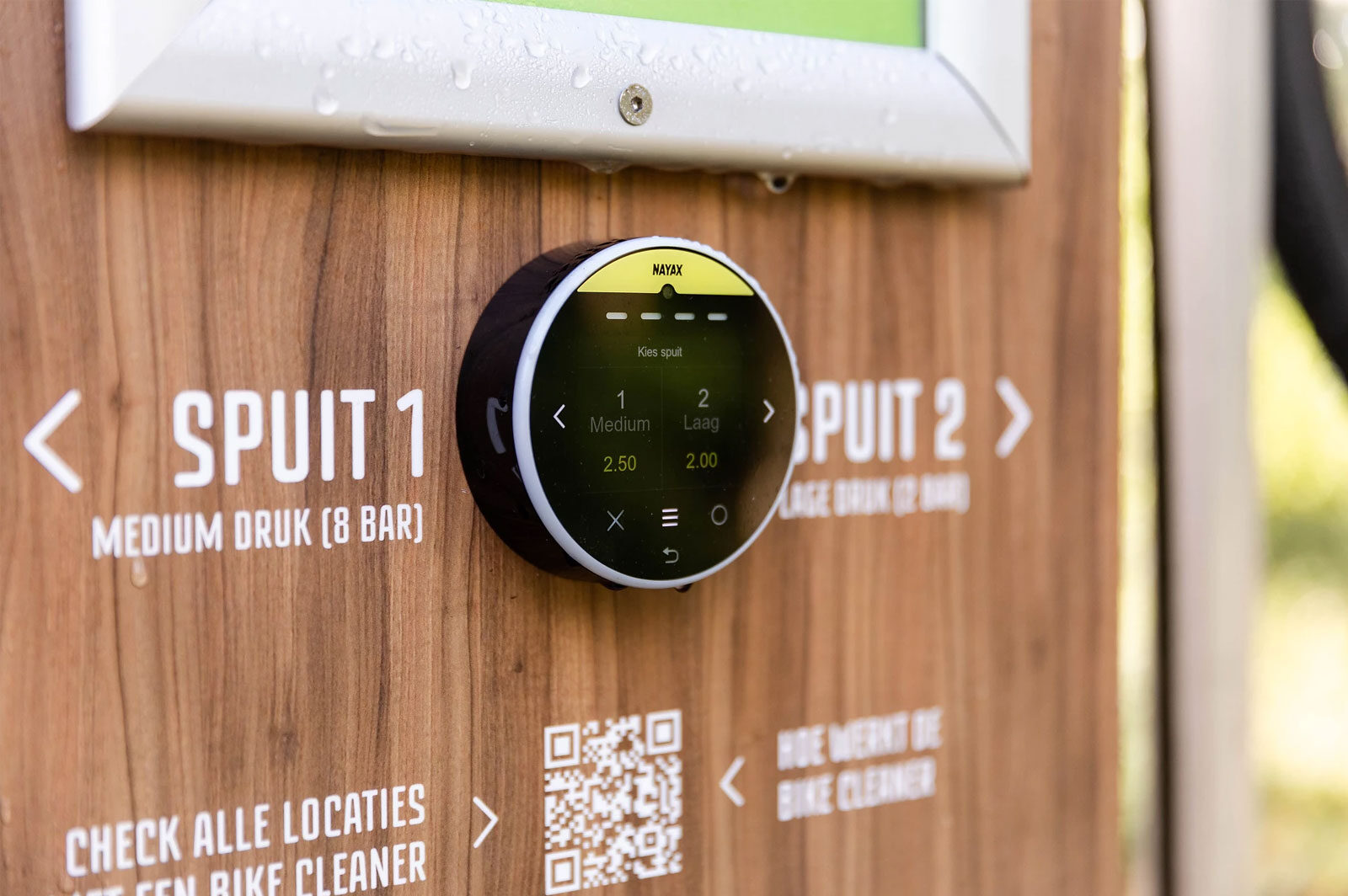 Dat het niet per se voor in je tuin is, geeft de prijs ook weer. De gewone kan je kopen vanaf € 5300,-. Maar met wat opties kan je hem upgraden met bijvoorbeeld een betaalterminal, zo kan je je eigen fietswasstraat beginnen. Dit zal meer worden gebruikt door fietsenwinkels of andere bedrijven die in de buurt van mountainbike routes liggen en deze service willen aanbieden. In de praktijk kan je er ook andere fietsen dan mountainbikes mee afspoelen.
Meer info via Bike Cleaner