Als trotse eigenaar van je elektrische mountainbike of makkelijk E-MTB, ben je er vast al achter dat je je ketting niet achteruit kan laten bewegen zoals je met een racefiets wel kan. Wanneer je namelijk met je trappers achteruit draait, staat het voorblad en dus de ketting stil. Dus hoe maak je dan je ketting schoon en smeer je hem op de makkelijke manier?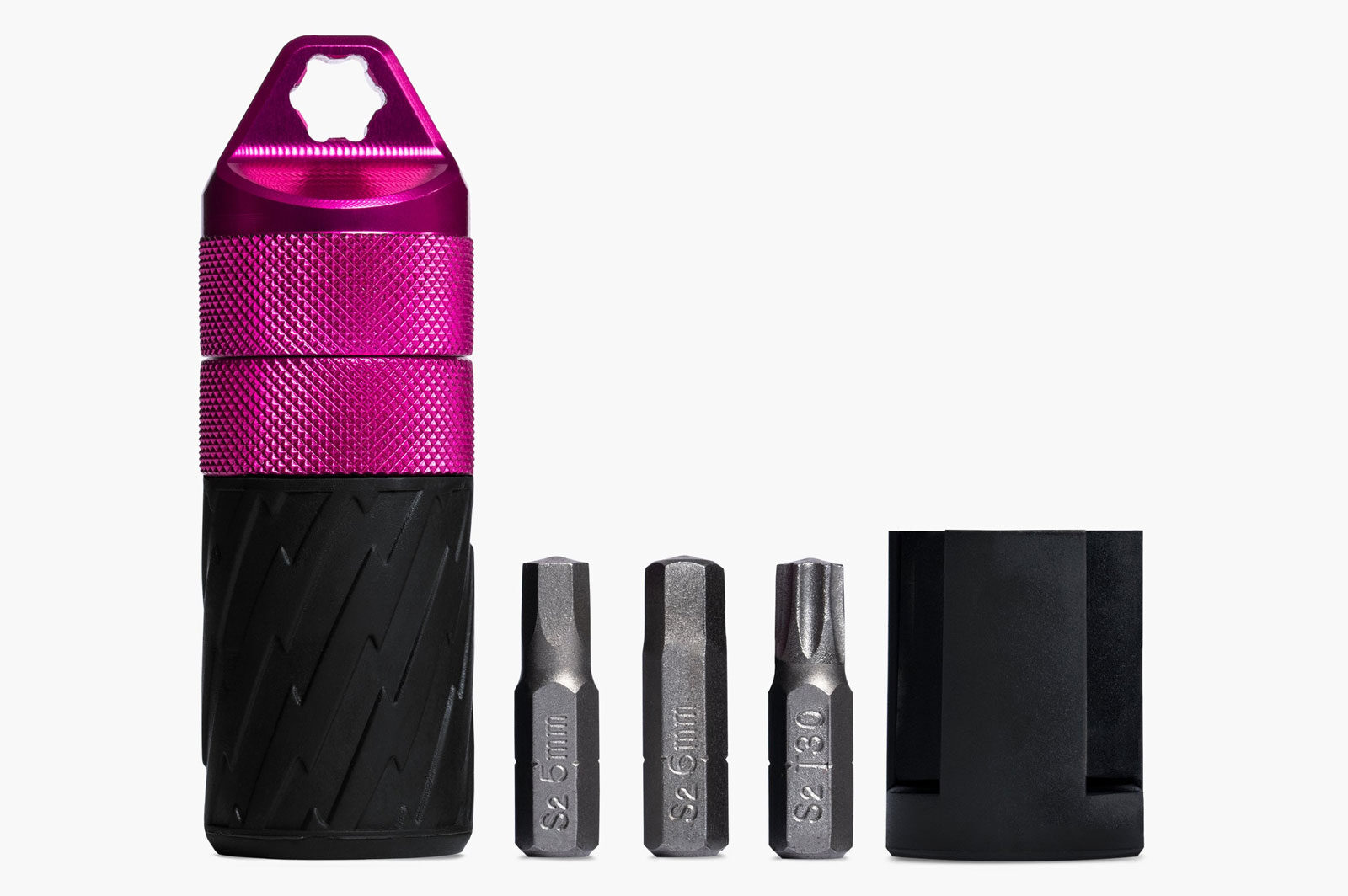 Niet zo heel moeilijk. Je stopt een inbussleutel in een van de bouten van je voorblad van je E-MTB. Wanneer je dan je crank terugdraait, zorgt de inbussleutel dat je voorblad en dus de ketting ook mee terug draait. Dit kan met een inbussleutel, een schroevendraaier of wat maar ook in de bout past. Nadeel is dat als je niet voorzichtig bent je je crankarm kan beschadigen door het ijzer van de inbussleutel. Ook kan de inbus wanneer deze door de bout steekt, het frame beschadigen.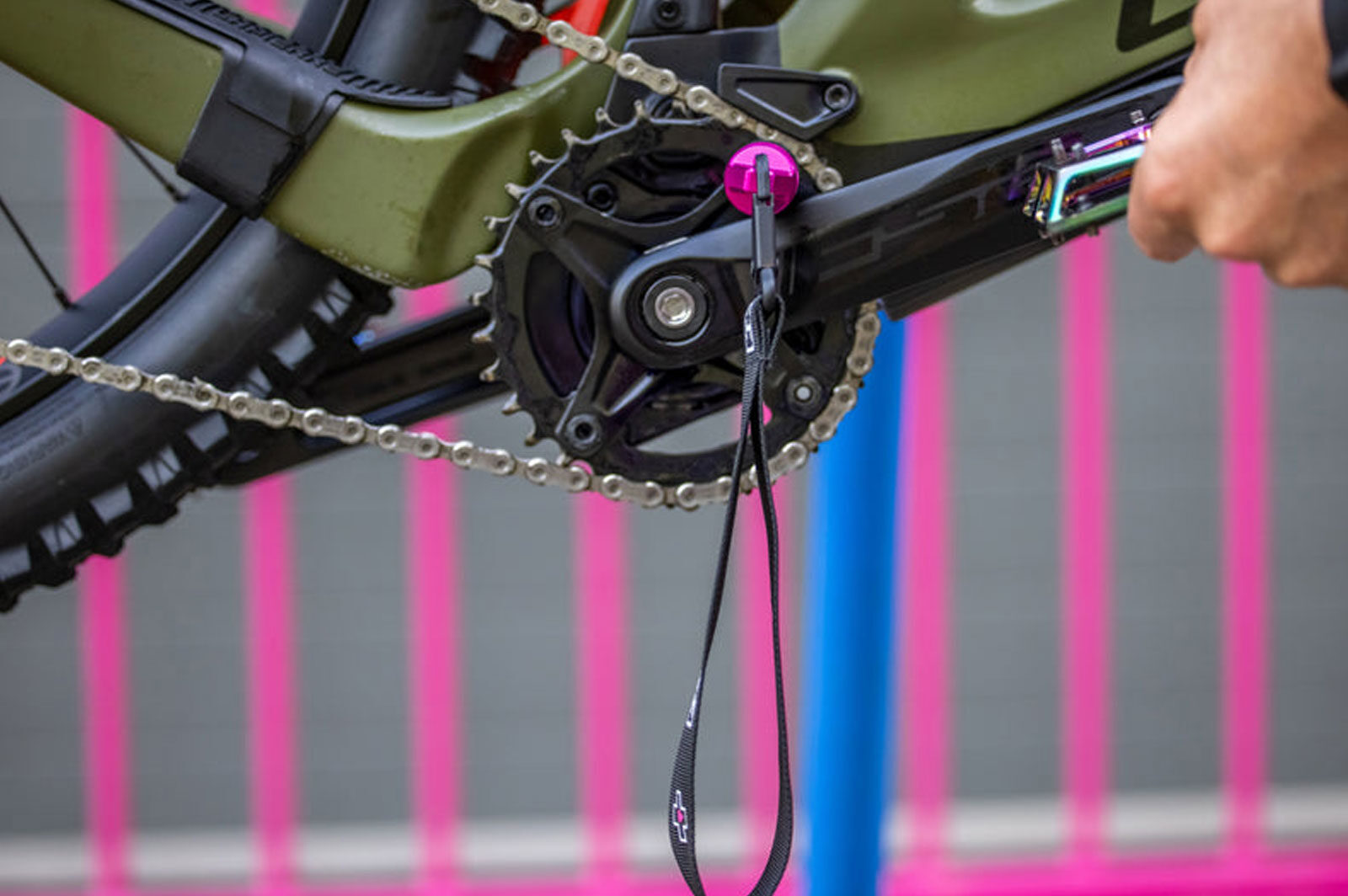 Kan jij niet zonder krassen te maken
Ben jij het type dat zoiets dus niet voorzichtig zonder krassen voor elkaar krijgt, dan heeft Muc-Off daar een eBike Drivetrain Tool voor. In het houdertje, in de specifieke roze Muc-Off kleur, zitten aantal bitjes zodat hij op nagenoeg alle boutjes past. Er zit ook nog een magneetje in waardoor de bitjes nog beter blijven zitten. Wanneer je dit dan in een van de boutjes steekt, is het uitstekende deel dat door de crankarm wordt aangedreven van rubber. Zo beschadig je je crankarm ook niet. Handig. Het kost je wel € 24,95. Voor de liefhebber dus.
Meer info via Muc-Off