Stomme krassen op je mountainbike. Je komt er vaak thuis pas achter, tenzij je echt onderuit bent gegaan natuurlijk. Er zijn allerlei stickerssets op de markt om je fiets te beschermen tegen krasjes en andere beschadigingen. Muc-Off heeft nu een nieuwe serie die voor bescherming moet zorgen, maar tegelijkertijd kan je er ook je fiets mee versieren.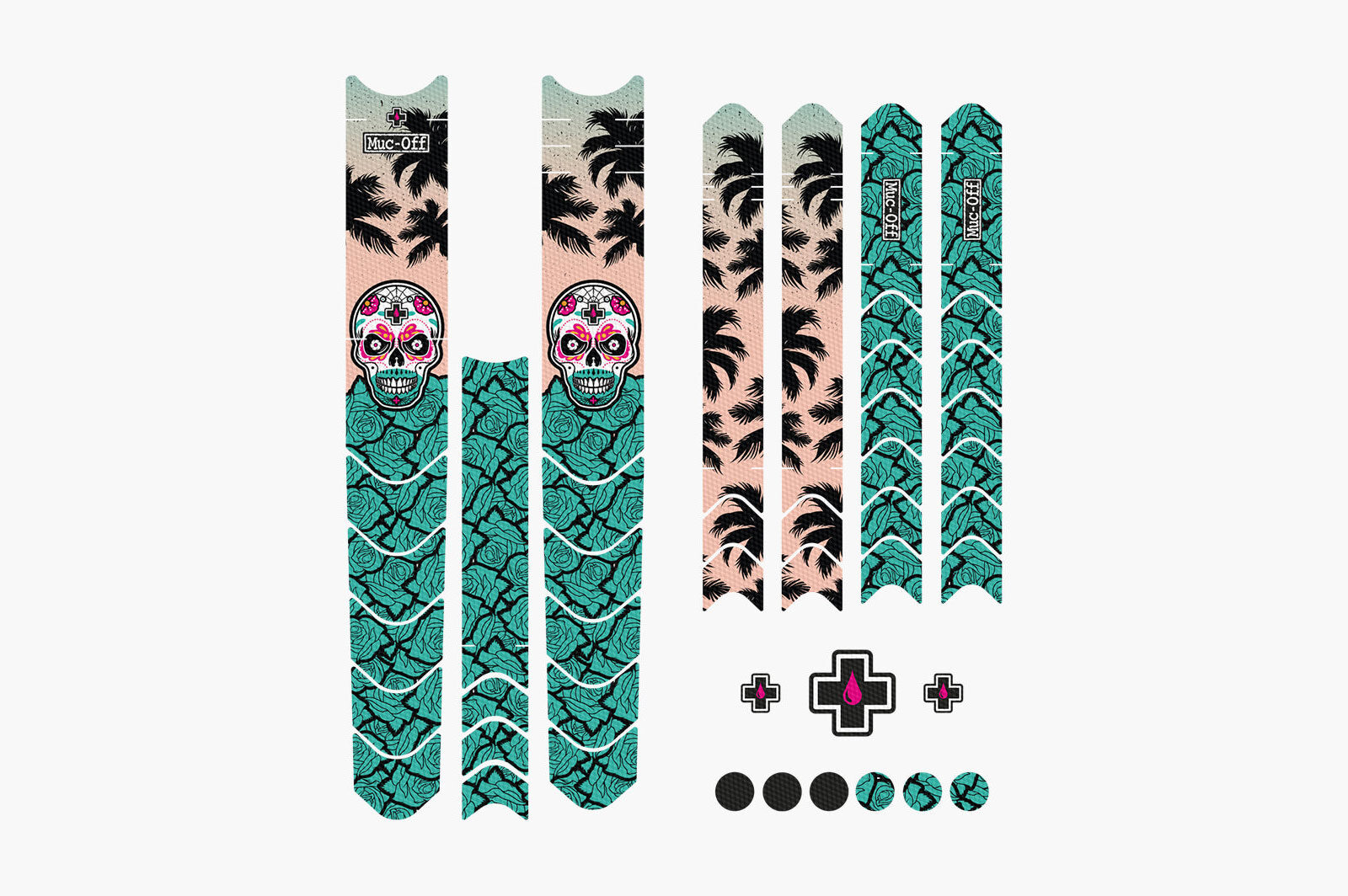 Vier sets in zes designs
Naast de transparante stickerset in mat of glanzend hebben ze 4 verschillende designs. Het is natuurlijk afhankelijk van hoe mooi je de oorspronkelijke paint op je mountainbike vindt, of je er iets overheen gaan plakken dat niet transparant is. Je hebt met deze stickersets in ieder geval de keus. Zes designs dus als je de twee transparante meetelt.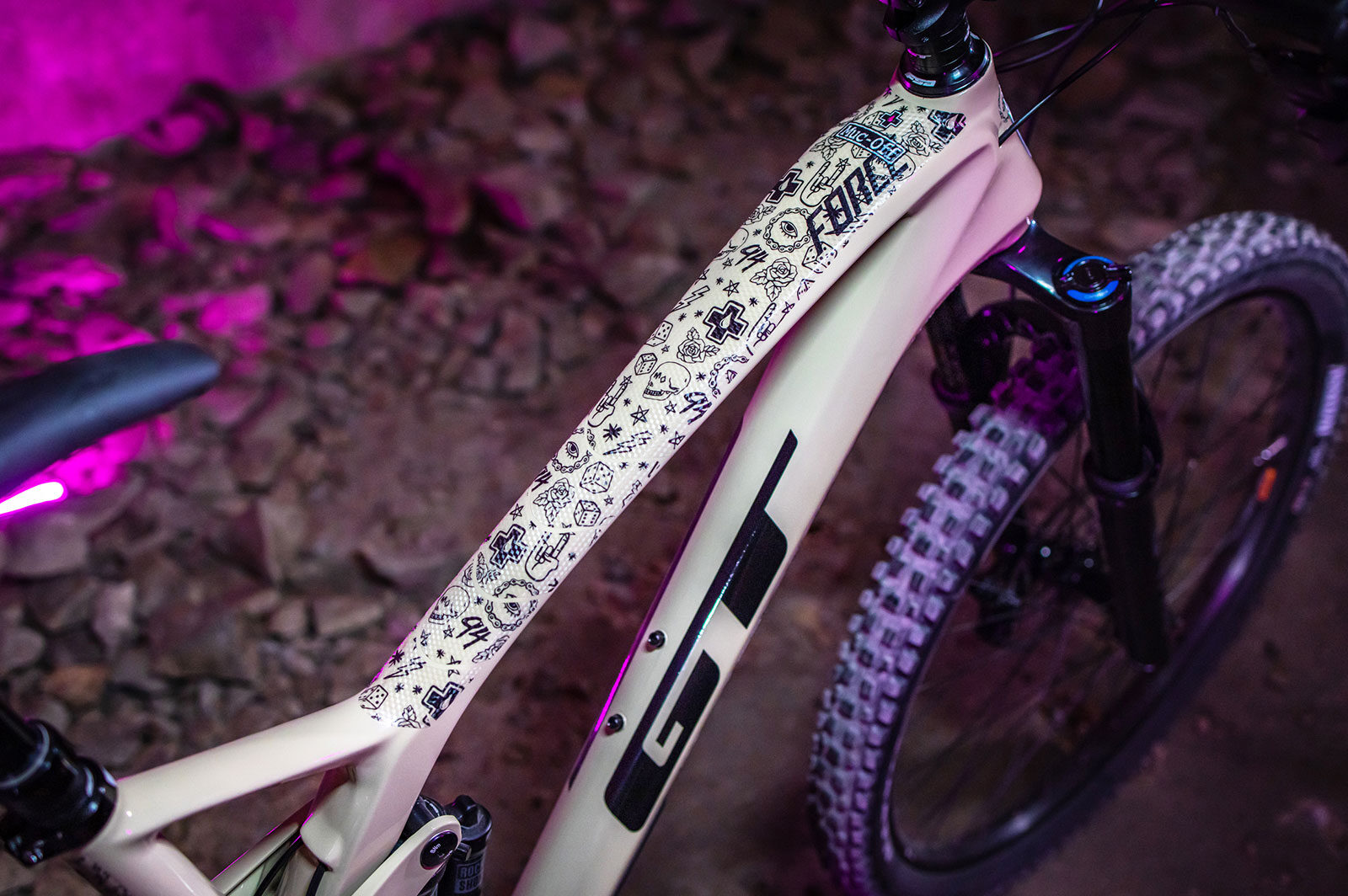 Er zijn vier verschillende sets, allemaal verkrijgbaar in de verschillende designs. Je hebt een set voor het frame maar ook losse set voor alleen je liggende achtervork of voorvork of crank. Net wat je nodig hebt. Kies je alleen voor een bescherming van je crank dan kost je dat € 18,99. Wil je de 45-delige set voor je frame dan betaal je €79,99.
Ik kan er lang over praten maar een foto zegt meer dan duizend woorden toch?
Meer info via Muc-Off