Als je wat extra bagage wil meenemen tijdens je mountainbike rit kan je kiezen voor een rugzak, maar je kan ook verschillende tassen voor aan je fiets gebruiken. Topeak heeft van alles in haar collectie en ook de Topeak Backloader X. Een uit de kluiten gewassen zadeltasje van 10 of 15 liter met enkele handige features.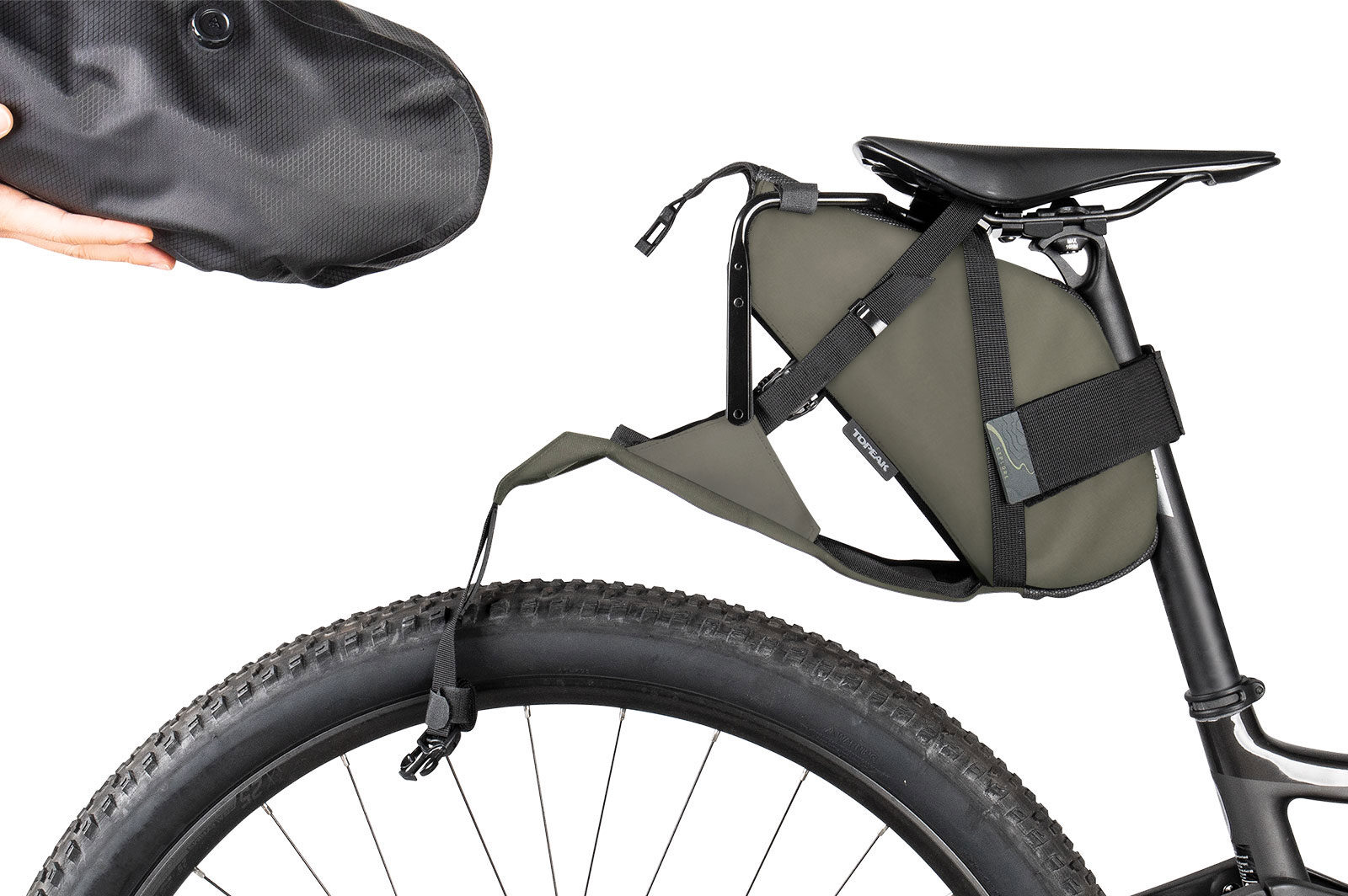 Zo bestaat de Backloader X uit twee delen. Eentje, de houder, maak je vast aan je zadel en zadelpen met straps. Daarin plaats je de daadwerkelijke tas. Deze tas schuif je als het ware in de houder en dan met een strap met gesp klik je hem vast en trek je hem strak. De daadwerkelijke tas heeft een waterkolom van 10.000 mm zodat je spullen droog blijven. De tas kan volgens Topeak maximaal 5 kg dragen.
Er zit een luchtventiel in de tas zodat overbodige lucht kan ontsnappen als je hem zo klein mogelijk maakt. Niets zo irritant wanneer je iets probeert klein op te vouwen en de lucht kan er niet uit. Ook zit er een lusje aan waar je dan weer een lampje aan kan hangen.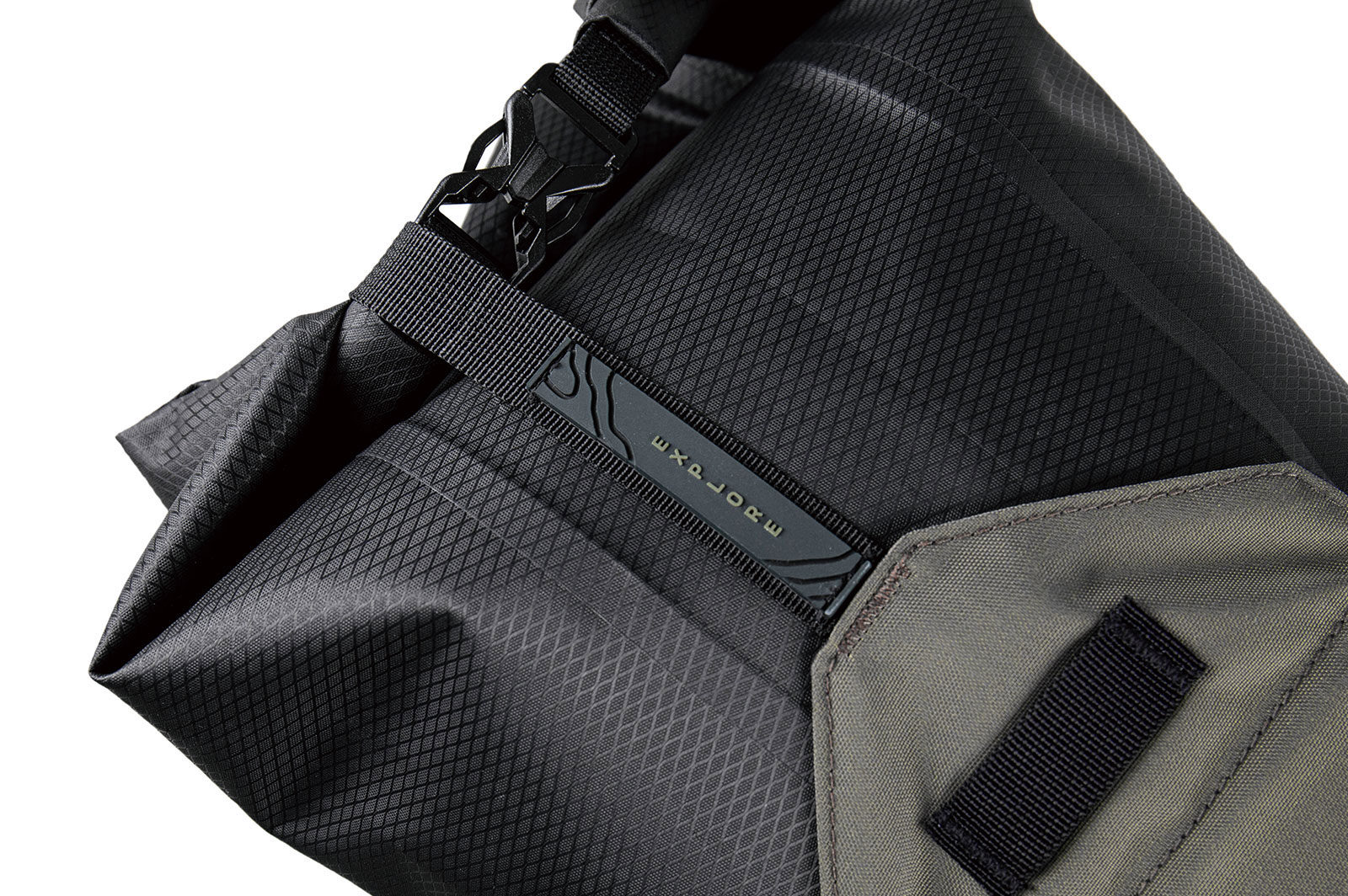 Iedereen die wel eens met een zadeltas heeft gefietst, weet dat hoe groter en zwaarder het geheel wordt, hij de neiging heeft om heen en weer te schudden. Zeker als je bochtige singletracks rijdt. Om dat bewegen te minimaliseren, hebben ze een beugel als accessoire voor bij deze zadeltas. Deze beugel maak je vast aan je zadel en dan zorgen de twee horizontaal staande metalen delen dat de tas daarbinnen wordt gefixeerd. Met minder beweging van de zadeltas dus. En als extra kan je aan deze delen nog twee extra bidonhouders monteren.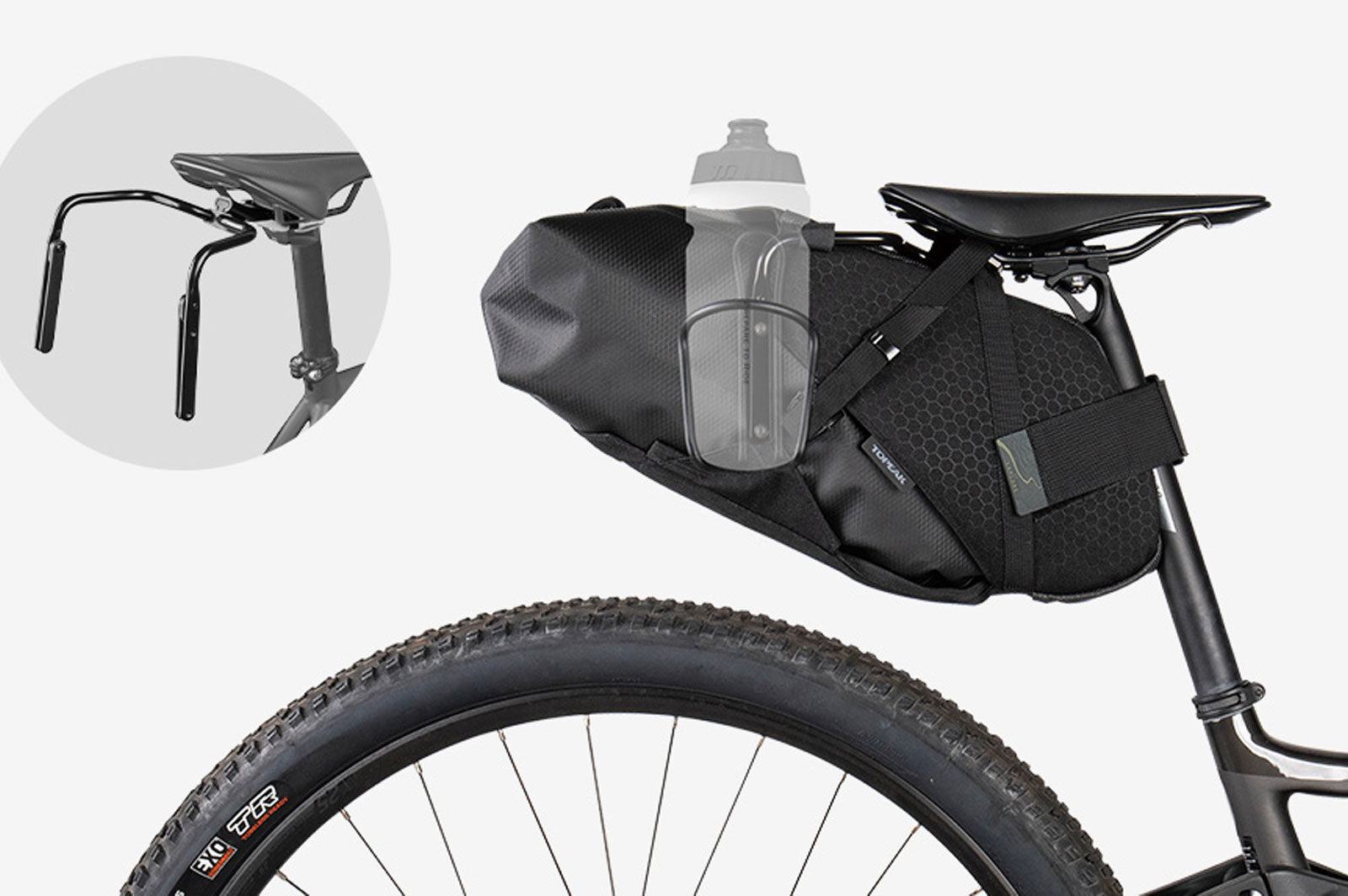 De Topeak Bakloader X is er in het zwart of in het groen met zwart. De 10 liter versie kost € 89,95 en de 15 liter versie kost € 99,95.
Meer info via Topeak