Of je de ruimte hebt of niet, het is nooit fijn als je mountainbike in de weg staat. Je fiets ophangen is dan een goed idee, zodat je de vloer vrij houdt en de fiets niet omver kan lopen. Een mooie oplossing daarvoor is de SpaceRail van Stashed. De SpaceRail monteer je tegen de muur of aan het plafond om er vervolgens zoveel fietsen als je maar wilt aan op te hangen. Door de verschuifbare haken pak je eenvoudig de fiets die je op dat moment nodig hebt.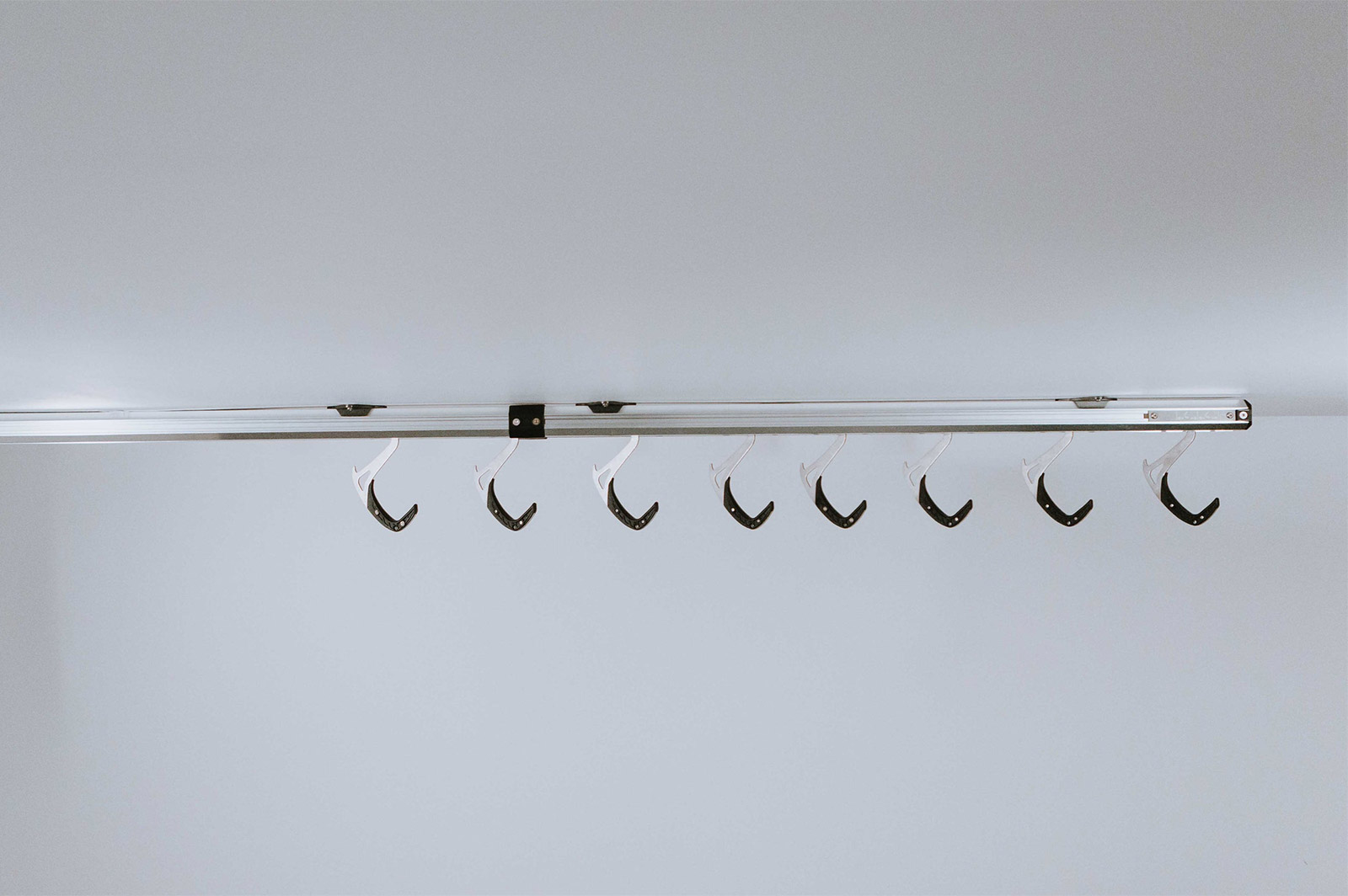 Vanuit behoefte ontworpen
Elliot Tanner, de oprichter van Stashed, is tijdens één van de lockdowns vanuit zijn garage met Stashed begonnen. Als fervent fietser liep hij in zijn garage tegen de uitdaging aan om zijn – vaak kostbare – fietsen goed op te bergen. Zijn uitgangspunt was om een product te maken dat er voor zorgt dat de fietsen weinig ruimte in beslag nemen maar dat je er tegelijkertijd wel makkelijk bij kan. Met een achtergrond als designer heeft hij de producten volledig zelf ontworpen en getest.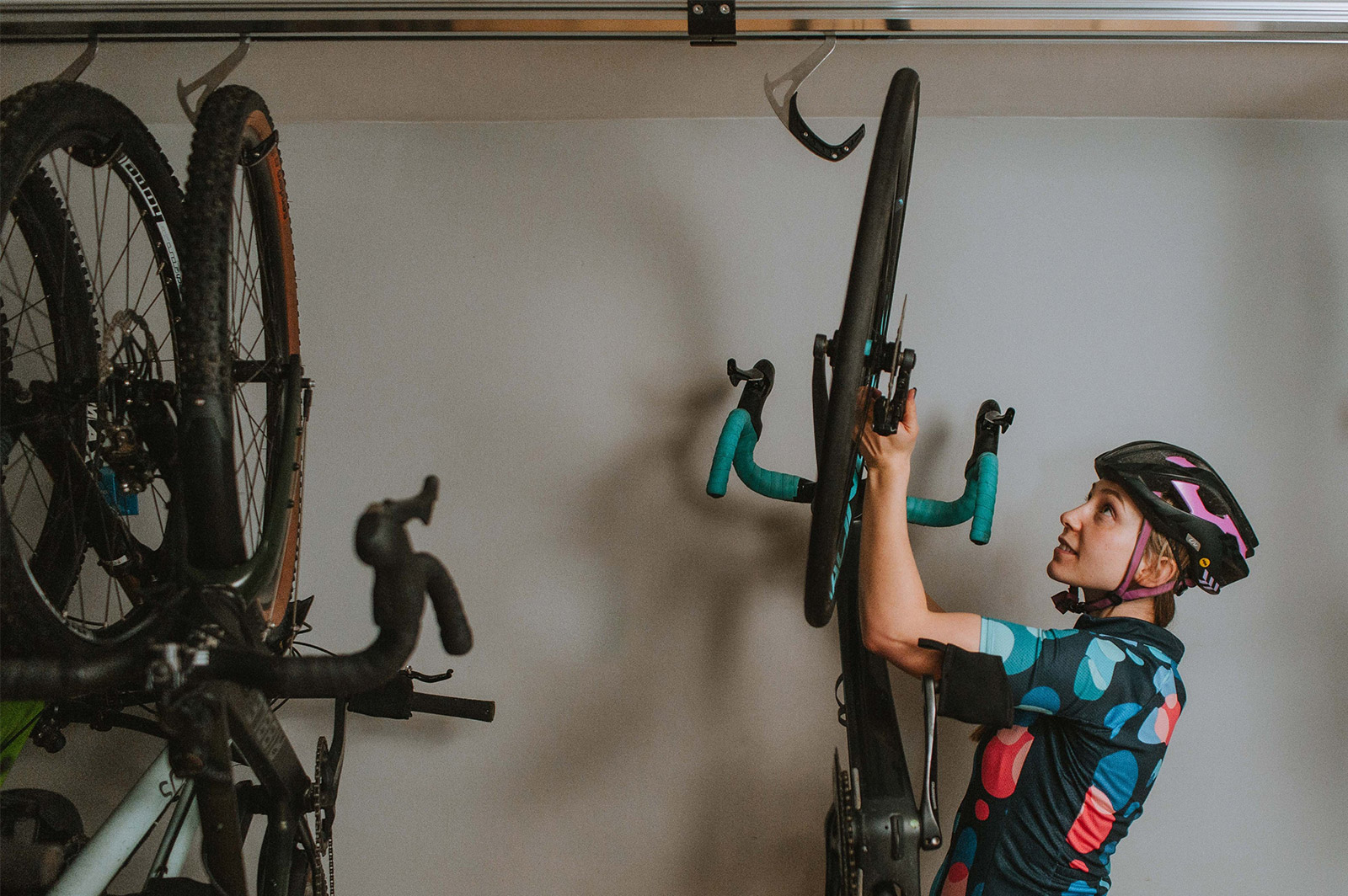 Compact en functioneel tegelijk
Wat Elliot zag bij andere ophangsystemen is dat het óf weinig ruimte in beslag nam óf dat je de fiets makkelijk kon pakken. Hij wilde graag een product ontwerpen waarin deze twee functies samenkomen. Dit zie je bijvoorbeeld terug aan de haken: als er geen fiets aan hangt kan de haak niet bewegen waardoor je een fiets gemakkelijk ophangt. Als de fiets eenmaal hangt schuif je de haak eenvoudig door de rail om de fiets zo compact mogelijk op de slaan. Ik zie de vergelijking met een kledingrek, want daar schuif je ook een aantal truien opzij om de juiste te pakken.
De SpaceRail is verkrijgbaar vanaf € 190,95 en de prijs hangt vooral af van het aantal fietsen dat je op wil hangen. De rails heeft een breedte van 120 centimeter en op een rail passen maximaal 4 fietsen. Vanaf 5 fietsen ga je dus naar een tweede rail. De haken zijn ook los na te bestellen, mocht je ooit je collectie uit willen breiden ;). Leuk product zijn ook de Pedal Wraps, een soort van hoesjes voor om de pedalen om te voorkomen dat de pedalen het frame van de fiets ernaast beschadigen.
Meer info op de website van Stashed