Soms is het overduidelijk en soms moet je goed zoeken. Als je goed kijkt, zie je dat deze Orbea Rise M10 inderdaad een elektrische mountainbike is. De fiets is al een tijdje op de markt, maar tot op heden is het zeker esthetisch een knap staaltje vakmanschap en technisch één van de lichtste elektrische mountainbikes.
De Rise-serie is bedoeld voor trail en enduro mountainbiken. Dat vraagt natuurlijk om een stevige fiets, goede geometrie en betrouwbare onderdelen. De lichte en kleine accu (2,2 kilo) van de Rise is prachtig verstopt in de onderbuis van het frame. Ook de motor loopt naadloos in het frame over. Het Spaanse merk ging de samenwerking aan met Shimano, die de bekende Shimano EP8 e-MTB motor hebben voorzien van een exclusieve RS uitvoering. De afstemming van de motor en de firmware in de RS interface, zou voor een hele efficiënte vermogensafgifte zorgen waardoor de bestuurder veel natuurlijk trapgedrag ervaart. Als jij hard trapt, ondersteunt de motor meer dan als je rustiger trapt wat een heel normaal fietsgevoel moet opleveren.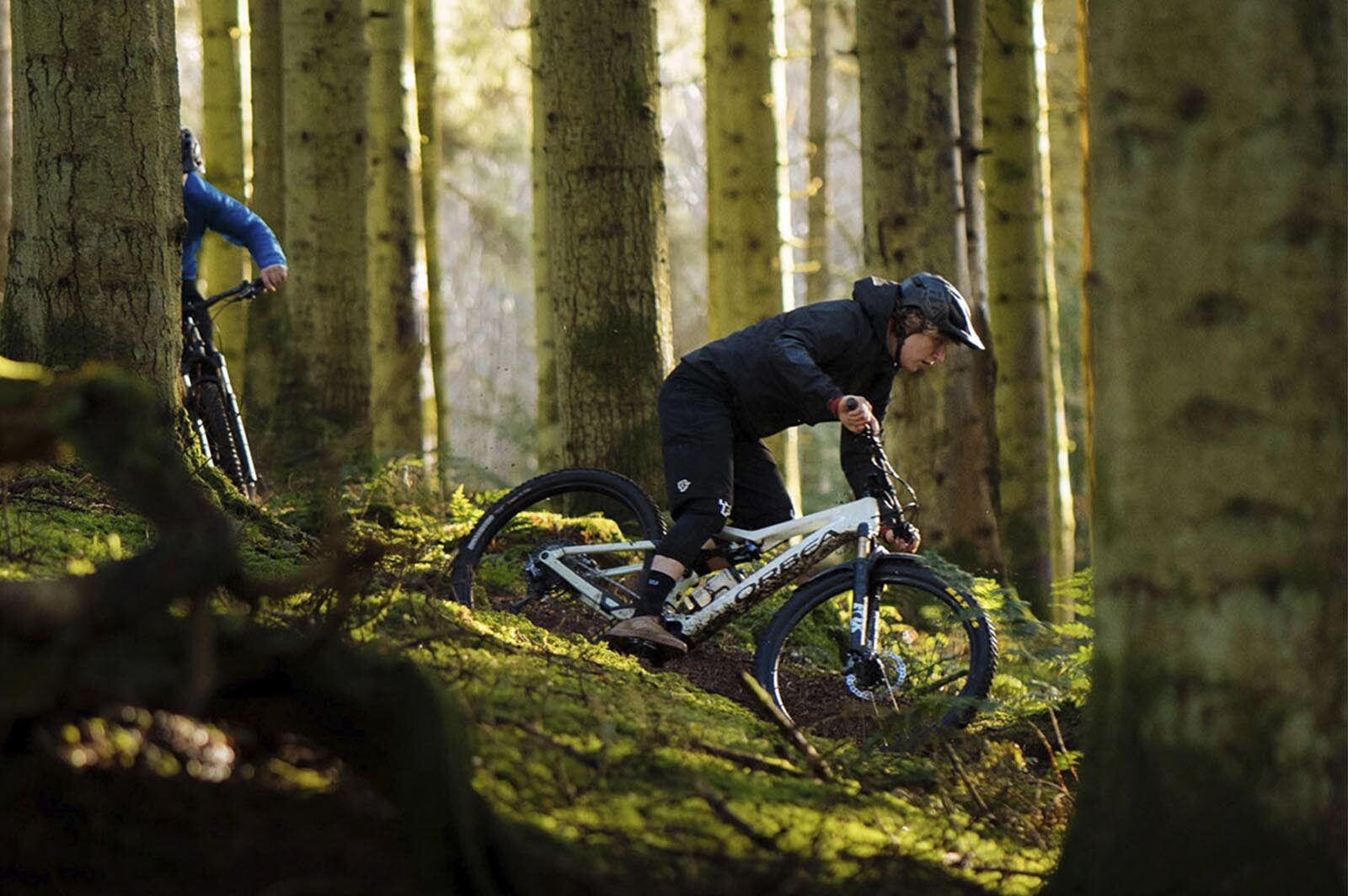 Opgegeven bereik
Ook zorgt de RS-uitvoering van motor en accu voor een veel betere actieradius. Ik stond versteld van het opgegeven bereik. Zo zou je met de 360 Wh accu in de eco-modus een bereik van 4,5 uur of 2500 hoogtemeters moeten hebben. In de trial- en boost-modus is dat respectievelijk 3 uur of 1700 en 2,5 uur en 1200 hoogtemeters. Ook kun je een extra accu kopen van 252 Wh. De prestaties van dit systeem vergelijkt Orbea met een 900 Wh accu van een normale e-bike en een totaal van 8 uur bereik in de Eco-modus.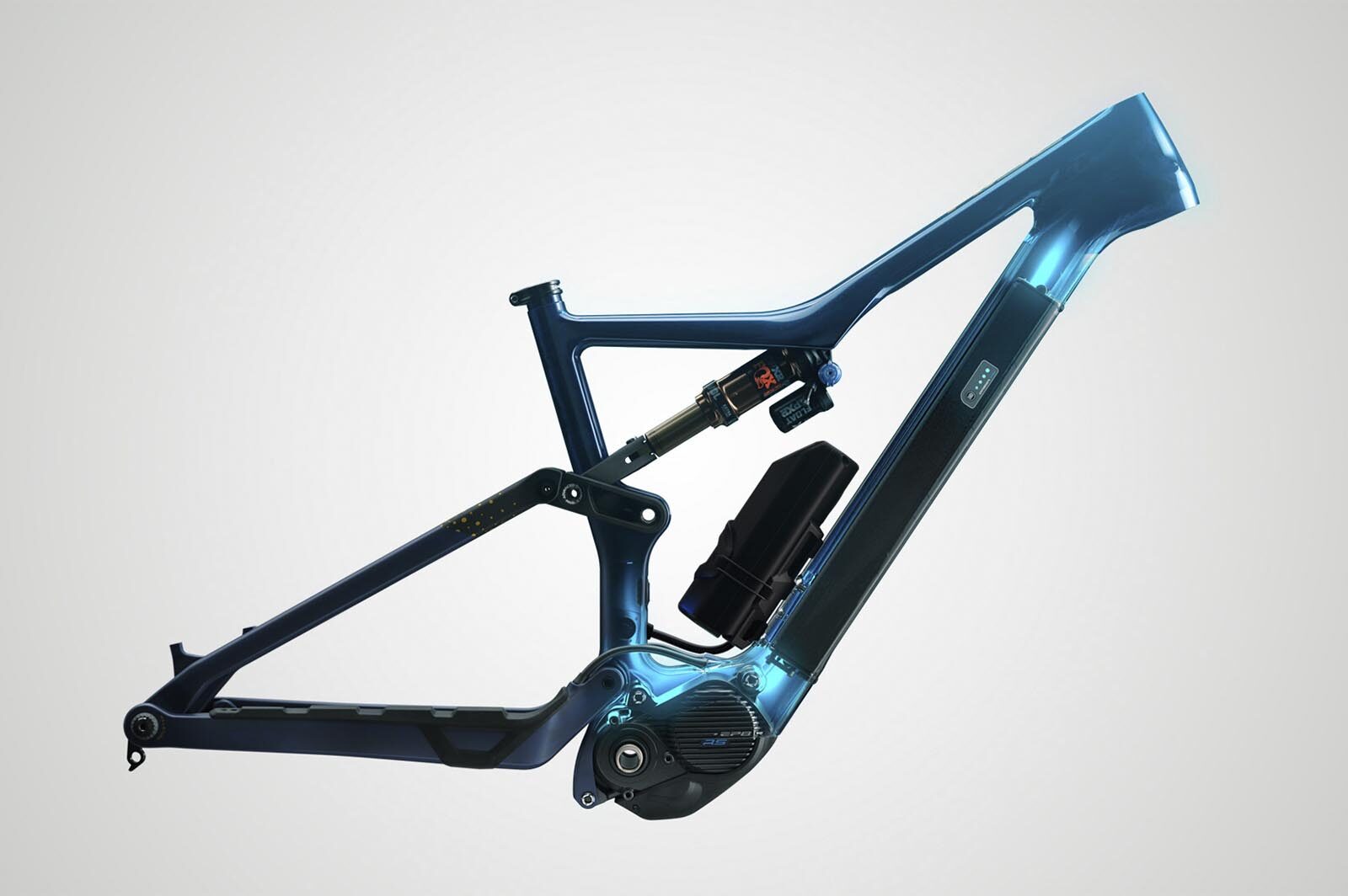 Net als de accu en motor is ook het gewicht van deze e-MTB goed verstopt. Orbea vermeld op de site dat ze het gewicht niet actief communiceren, omdat je dat moet ervaren bij de dealer. Een beetje zoeken verklapt dat deze lichtgewicht elektrische mountainbike zo'n 16,5 kilo zou kunnen wegen. De Orbea Rise M10 is het topmodel van de serie en uitgevoerd met Fox FLOAT X Factory 2-Position Evol LV Kashima (140 mm travel), Fox 36 Float Factory achtervering (150 mm travel) en grotendeels Shimano XT afmontage. Met een prijs van € 8.299,- is de bike niet goedkoop. Er is ook een versie in een aluminium uitvoering beschikbaar vanaf € 5.299,-.
Meer info op de site van Orbea.