De meest extreme fiets uit het assortiment van Giant is geheel vernieuwd. De Reign is gemaakt voor enduro-rijders en aangezien het merk de Glory downhill bike op het moment niet in Nederland aanbiedt is deze nieuwe bike het best opgewassen tegen de meest extreme omstandigheden.
Meer veerweg en de vernieuwde Maestro achtervering
Een enduro bike moet je natuurlijk niet één op één vergelijken met een down hill mountainbike, maar met een enduro bike zou je op een down hill track ook goed uit de voeten moeten kunnen. Met name de lange travel, maakt het uitermate geschikt om de technische grenzen te verleggen. In de nieuwe Reign heeft Giant de Maestro achtervering voorzien van 14 mm meer veerweg. De lengte is nu 160 mm. Ook is de slag van het veersysteem 2,5 mm groter geworden, waardoor de vering zich spoeler zou moeten gedragen. Het enige beschikbare model (Reign Advanced Pro 1) is uitgerust met een Fox Float X2 Performance Elite, 205/62.5.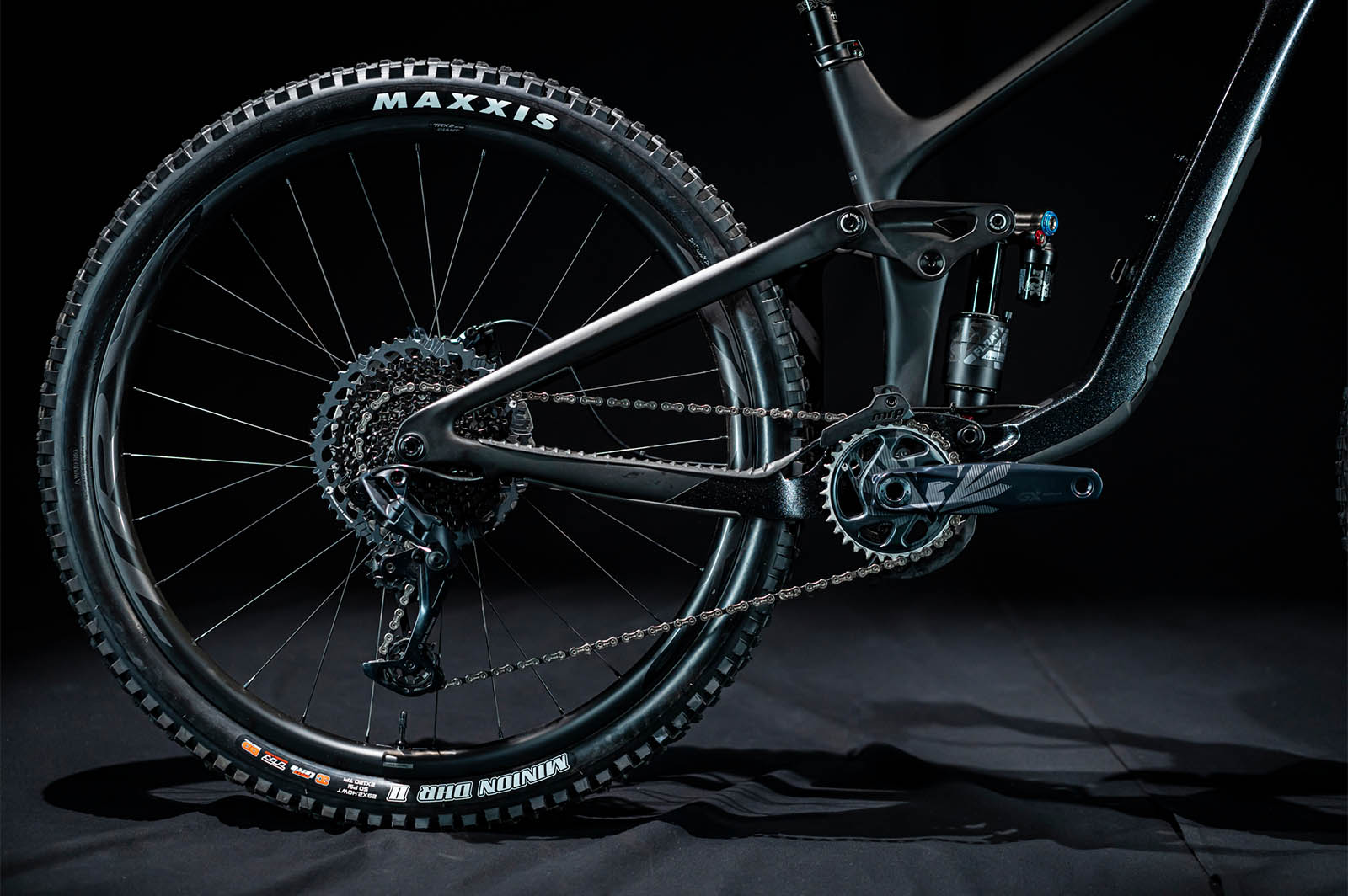 Voorin vinden we Fox 38 Performance Elite van 170 mm met GRIP 2 demper. Ook komt waarschijnlijk een gravity-uitvoering van de Reign beschikbaar, met zelfs een Meastro-veersysteem van 165 mm veerweg achter en 190 mm voorvork. Dat is de Reign SX, maar die is op het moment van schrijven nog niet beschikbaar in Nederland en is vooral bedoeld voor echt hoge sprongen en drops.
Flip chip met drie standen
Giant zet met de nieuwe Reign in op veel afstelmogelijkheden. Zo is de bekende flip chip die veel merken in hun mountainbike plaatsen niet voorzien van de gangbare twee, maar van drie standen. De standen in het Meastro-systeem verlagen de trapas in het frame van 25 mm tot 35 mm in stappen van 5 mm. De balhoofdbuishoek verandert met het wijzigingen van de flip chip stand naar 64,2, 63,9 of 63,5 graden. Die zitbuishoek verandert mee in hoeken van 79, 78,7 of 78,3 graden. In hoge stand optimaliseert de geometrie van de Reign naar klimmen en behendigheid. In de lagere standen van de chip optimaliseert de geometrie naar hoge snelheid en jumps door een hogere bracket en luiere hoeken.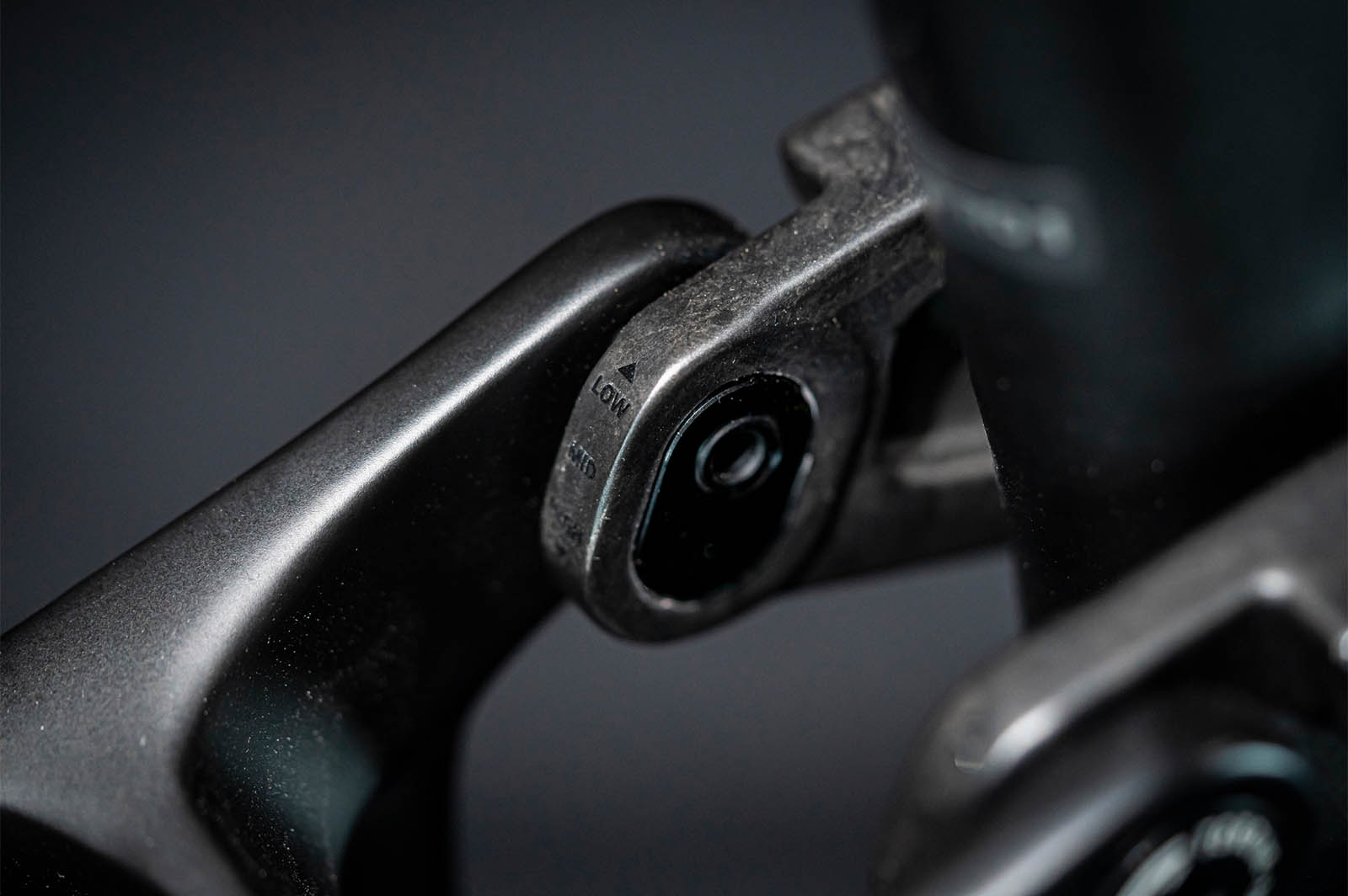 Keuze uit mullet of 2x 29 inch
Giant biedt ook de optie van een 27,5 inch achterwiel; ook wel mullet genoemd. Daarmee maakt het 29 inch achterwiel plaats voor een kleiner wiel, zodat meer ruimte tussen het zadel en de band ontstaat. Dat levert vooral voordeel op als de omstandigheden heel steil of technisch worden. Het voorwiel is in alle modellen 29 inch. Een 29 inch achterwiel geeft de mountainbike rustiger en stabieler rijgedrag. Giant heeft in het nieuwe ontwerp van de Reign ook een lagere stand-over hoogte verwerkt en de reach verlengt, waardoor je beter zou kunnen manoeuvreren.
In Nederland is één model van de nieuwe Reign beschikbaar met een combinatie van SRAM GX en Shimano SLX en een adviesprijs van € 6.999,-
Meer info bij Giant.