Een nieuwe schoen van Fizik. Geen topmodel maar eentje in de middenmoot met een adviesprijs van € 159,-. Los van de prijs richt de schoen zich op een breed publiek. Volgens Fizik is de schoen geschikt voor all-mountain tot cross country, maar ze zijn ook om mee te gravelen of zelfs voor je bike trip.
Comfort en stijfheidsindex 5
De schoen moet als eerste comfortabel zijn zodat je hem de hele dag aan kan hebben zonder dat je er last van krijgt dat hij misschien te strak of te stijf is. Dat hij minder stijf is, laat het index cijfer zien. Een 5 krijgt hij en dan zit je bij Fizik ongeveer in het midden van wat mogelijk is. Lekker comfortabel tijdens het lopen, maar toch stijf genoeg om de ondersteuning te geven wanneer je op de trappers staat.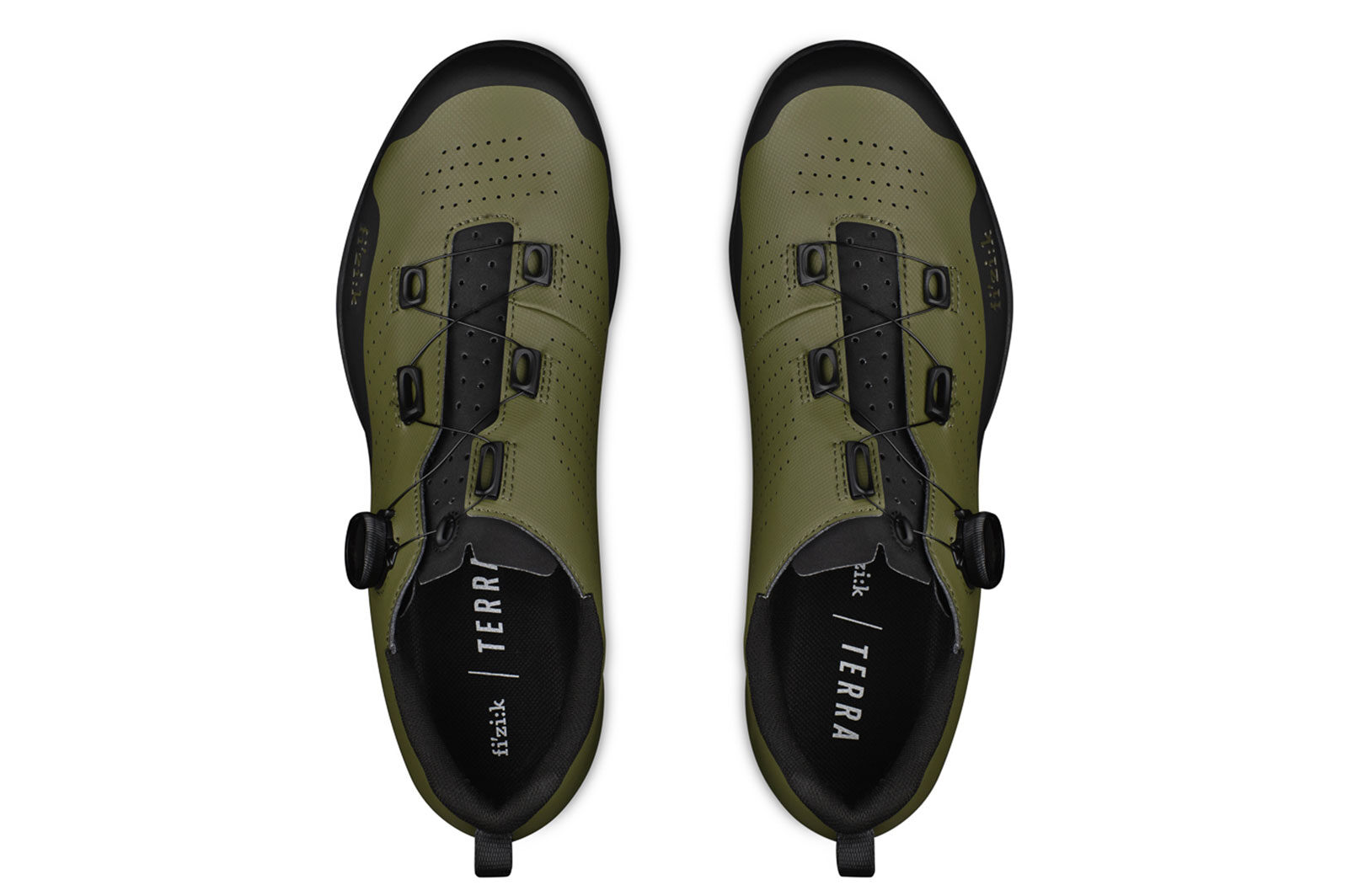 Boa-sluiting
De schoen heeft een L6 Boa-sluting waarbij de draad helemaal tot richting je tenen gaat. Geen klittenbandsluiting op die plek vooraan dus. Voor de zool hebben ze de X5-zool opnieuw op de tekentafel gelegd. Meer rubber profiel moet ervoor zorgen dat je beter grip hebt wanneer je een stuk moet lopen. Maar voor wanneer het echt modderig wordt kan je nog steeds de twee noppen vooraan gebruiken.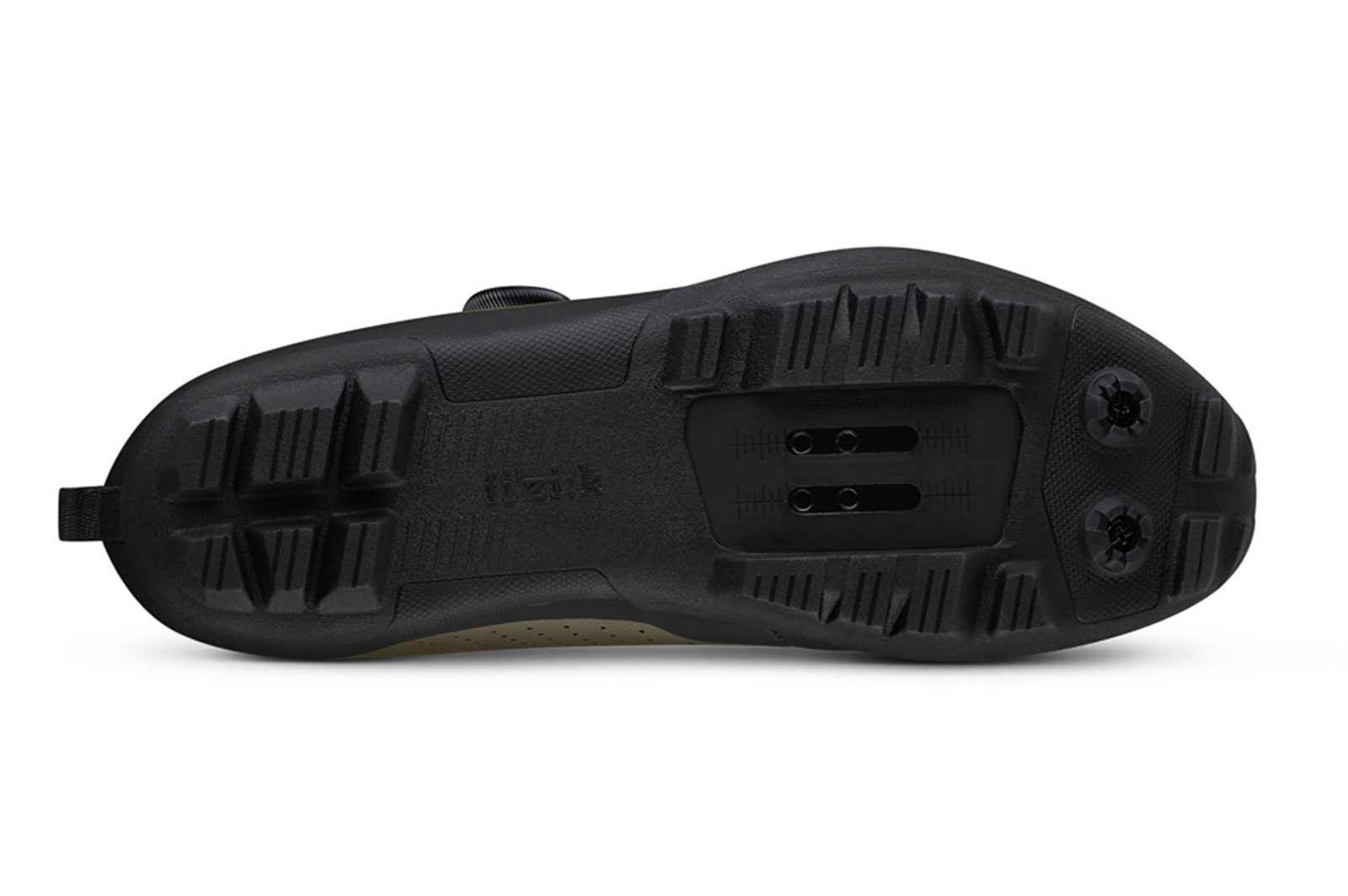 Bij de enkels geeft de schoen je iets meer ruimte, ook weer voor je comfort. De schoen weegt 355 gram en is er in de kleuren black/black, army/black, grey/black en pink/grape/black. Het is duidelijk geen wedstrijdschoen, maar eentje die je de hele dag lekker aan hebt. Tenminste zo laat Fizik het overkomen. Binnenkort maar eens testen.
Via Fizik