Converse maakte in 1922 de legendarische All Stars voor basketballer Chuck Taylor. First Degree maakt ze geschikt voor mountainbiken. Dit type high heel schoen onder de naam Highwheel doet me erg denken aan de sneakers die al jaren een onafgebroken toonbeeld zijn van een stoere lifestyle. Via de hippies, naar de punk en dwars door de indie scene, de katoenen schoen is al decennia een opvallende verschijning van eigenwijsheid. Liefst zo versleten dat je tenen door de zool komen, maar dat is niet handig op een mountainbike.
First Degree Highwheel is hi-top mountainbike schoen
De invloeden van de legendarische All Stars zijn duidelijk aanwezig en dat geven ze zelf ook min of meer toe. First Degree's Highwheel is wel een stuk steviger met een gevoerd canvas, afgewerkt met een zwarte suede buitenkant. Action Leather om precies te zijn. De witte veters stop je weg in de lip van de schoen en de Antidote zool heeft zeshoekige blokjes in het profiel dat zelfreinigend zou werken. De grijze hiel is net als de rest van het suede waterafstotend.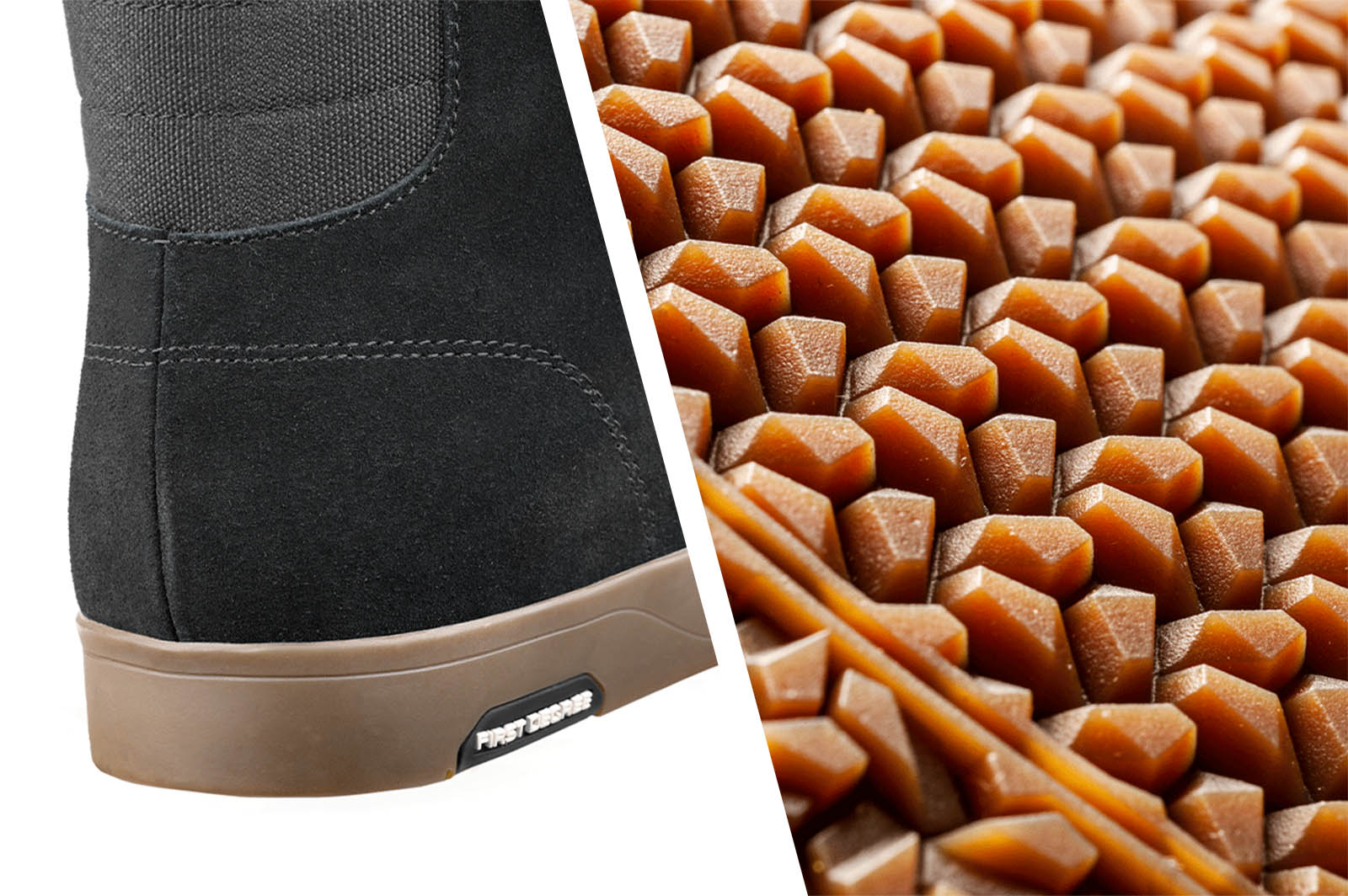 Je gebruikt de Highwheel tijdens all terrain tochten, dirt en casuel ritjes of op de BMX. De schoen is alleen verkrijgbaar in zwart met bruine zool en heeft een adviesprijs van € 125 ,-.
Meer bij First Degree.