Ik vind de helmen van Smith van zichzelf er mooi uit zien en daar doet Rapha nog een schepje bovenop met vier aparte kleurstellingen en designs. Het gaat daarbij om de Smith Forefront 2 helm. De designs en prints van de helmen sluiten mooi aan op de andere producten uit de MTB lijn van Rapha. Zoals we dat eigenlijk ook wel gewend zijn bij dit merk.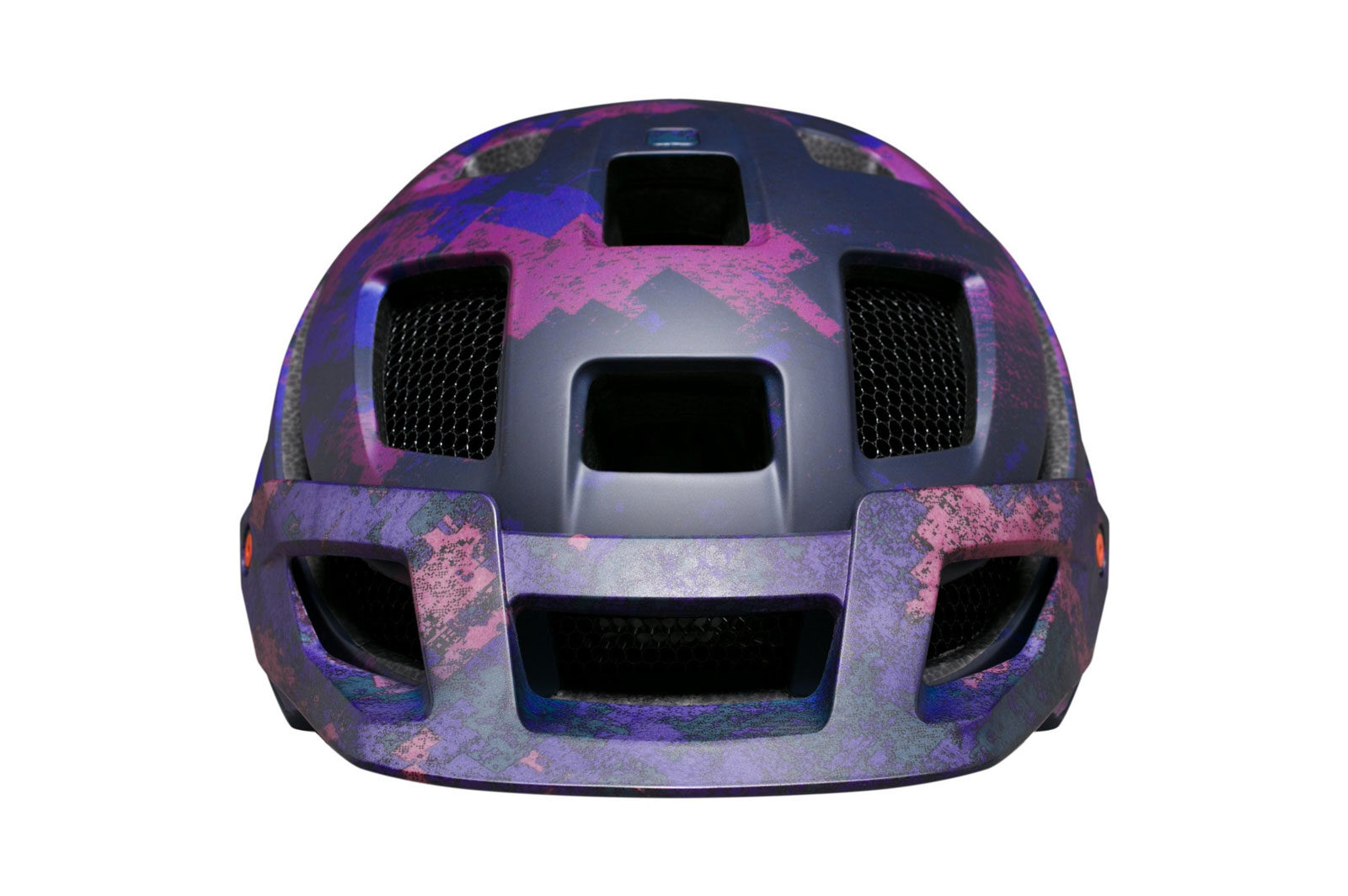 Forefront 2 mountainbike helm met Mips en Koroyd
Bij Smith hebben ze met Koroyd al jaren een eigen veiligheidsysteem dat ze in de helmen gebruiken. Dit Koroyd ziet eruit als een honingraat dat aan de binnenkant van de schaal van de helm zit. Bij een valpartij werkt dit op een vergelijkbare manier als de kreukelzone van je auto, zodat de kracht van de impact wordt verdeeld over de hele helm. Het Koroyd moet door de open structuur goed kunnen ventileren.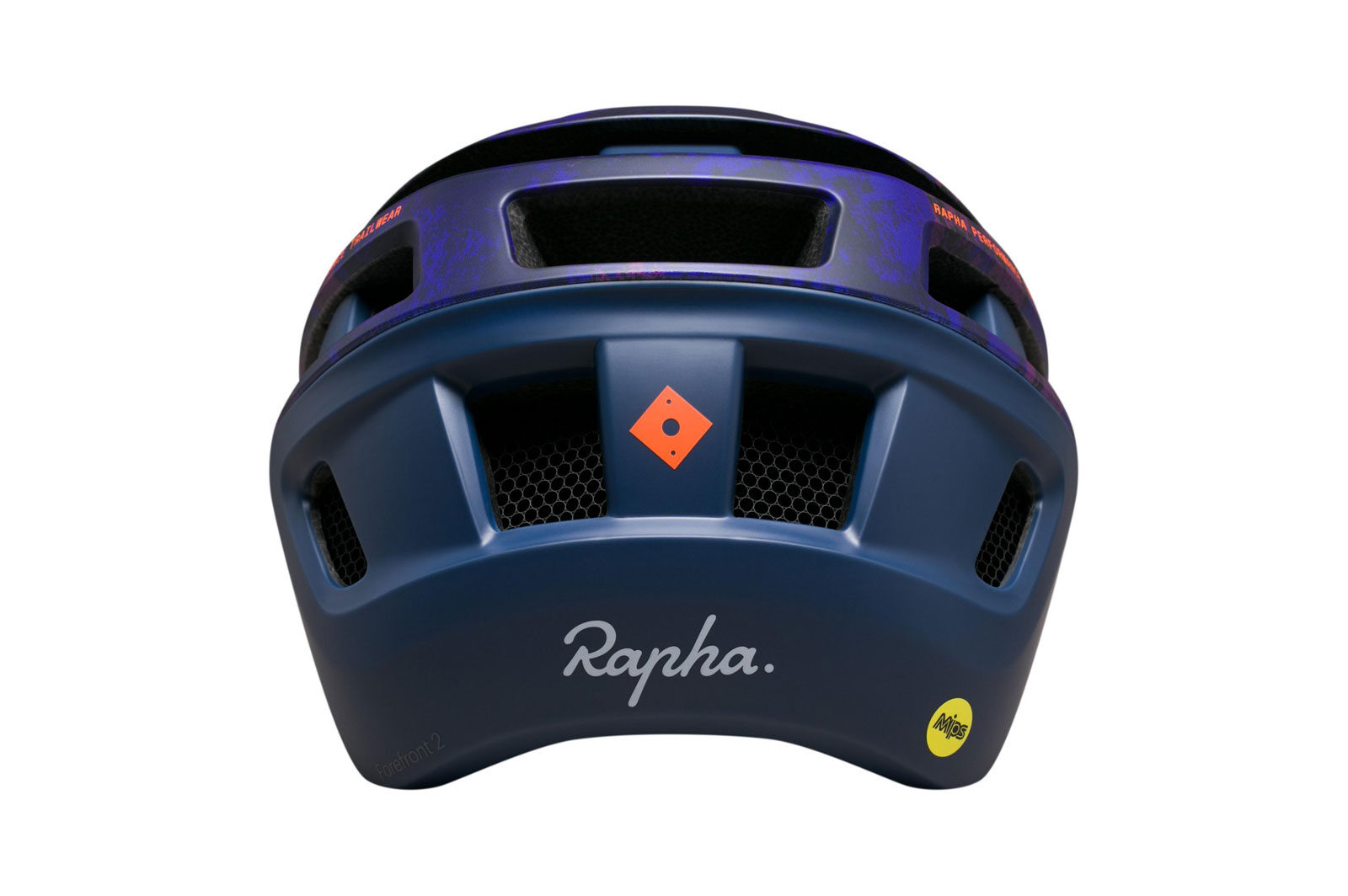 Om het geheel nog veiliger te maken, is de helm ook voorzien van het welbekende MIPS systeem. Het merk met het gele logootje is een extra bescherming tijdens een valpartij. Dit zorgt ervoor dat de helm de roterende impact bij een val vermindert.
De helm heeft twintig ventilatiegaten en een verstelbaar vizier. Deze kan je in drie verschillende standen zetten. Hierdoor kan je de helm ook combineren met goggles, als je daar liever mee rijdt. Onder het vizier, en aan de achterkant is er ruimte om je bril in de helm te steken.
Gewaagd design of rustige kleuren
De Rapha X Smith helm kent zoals gezegd vier varianten. De meest opvallende is wel de helm met de paars, roze print op een donkerblauw ondergrond. Gek genoeg heeft hij de naam Black/Print. Deze is op dit moment ook nog eens in de aanbieding voor € 140,-. De andere drie helmen hebben een prijs van € 205,-. Één daarvan is met een vergelijkbaar effect op de bovenkant van de helm, maar dan met lichtere kleuren. Ben je niet zo van de drukke designs kan je kiezen uit de helm met twee kleuren grijs, of de groen zwarte kleur.
Meer info via Rapha.cc of Smith