De lijn van trail bikes van het Duitse Rose is uitgebreid. Naast twee full suspension modellen hebben ze nu de Bonero. Een hardtail trail bike met 140 mm veerweg. Ze hebben twee kleuren frames, met drie verschillende mogelijkheden qua afmontage en opbouw.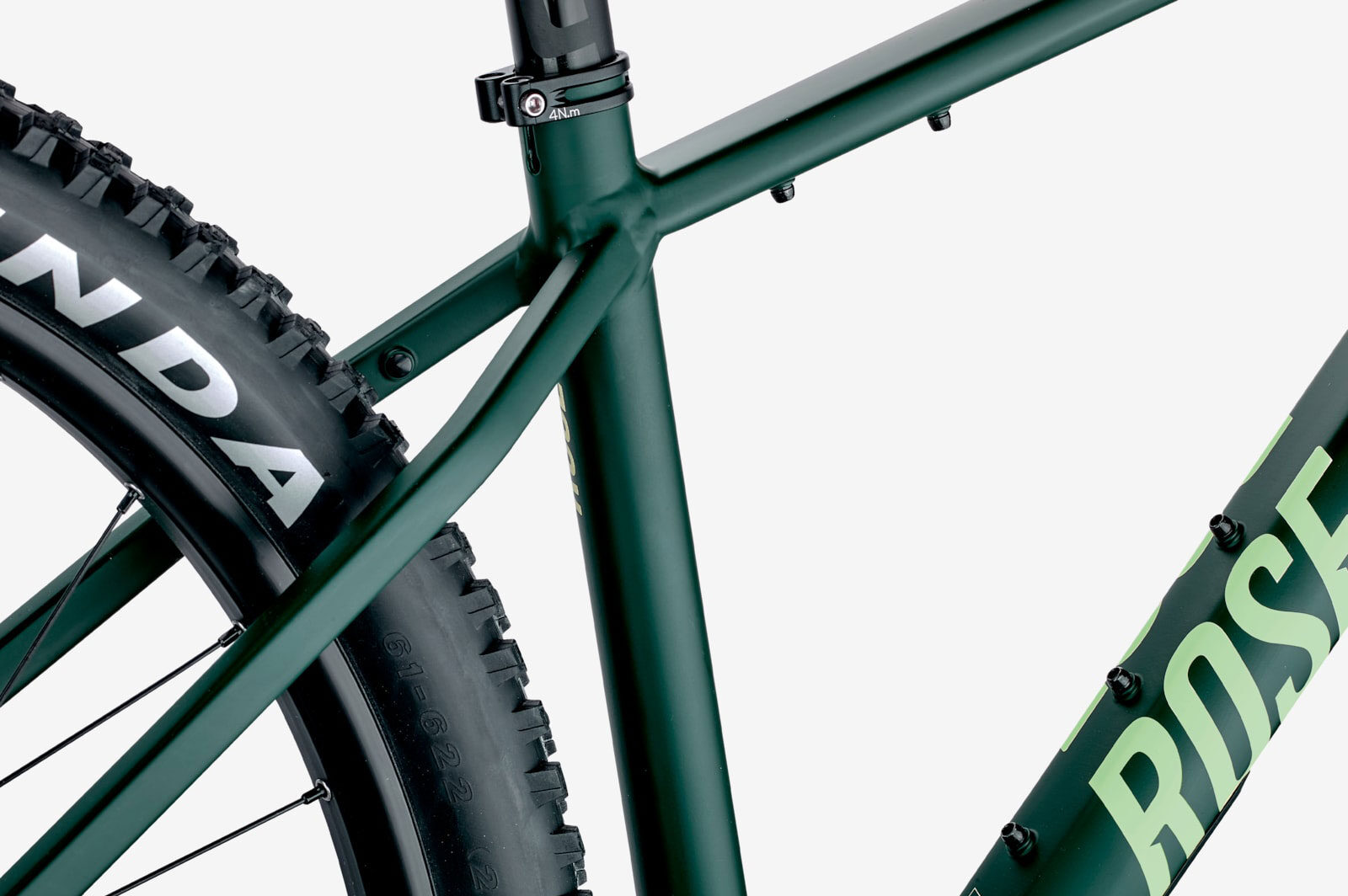 Aluminium hardtail
De Bonero is een aluminium hardtail frame, waarbij de twee kleinste maten zijn opgebouwd met 27,5 inch wielen. Dat is dan maat XS en S. De frames vanaf maat M tot XXL rollen op 29 inch wielen. De geometrie van de Bonero gaat helemaal mee met de laatste ontwikkelingen. Het heeft een steile hoek van de zitbuis, zodat je een meer agressieve houding op de fiets hebt. Je zit wat meer boven je bracket, wat je klimmen ten goede komt. De hoek van het balhoofd is juist wat luier, zodat hij stabiel is en niet te nerveus wordt qua stuur gedrag.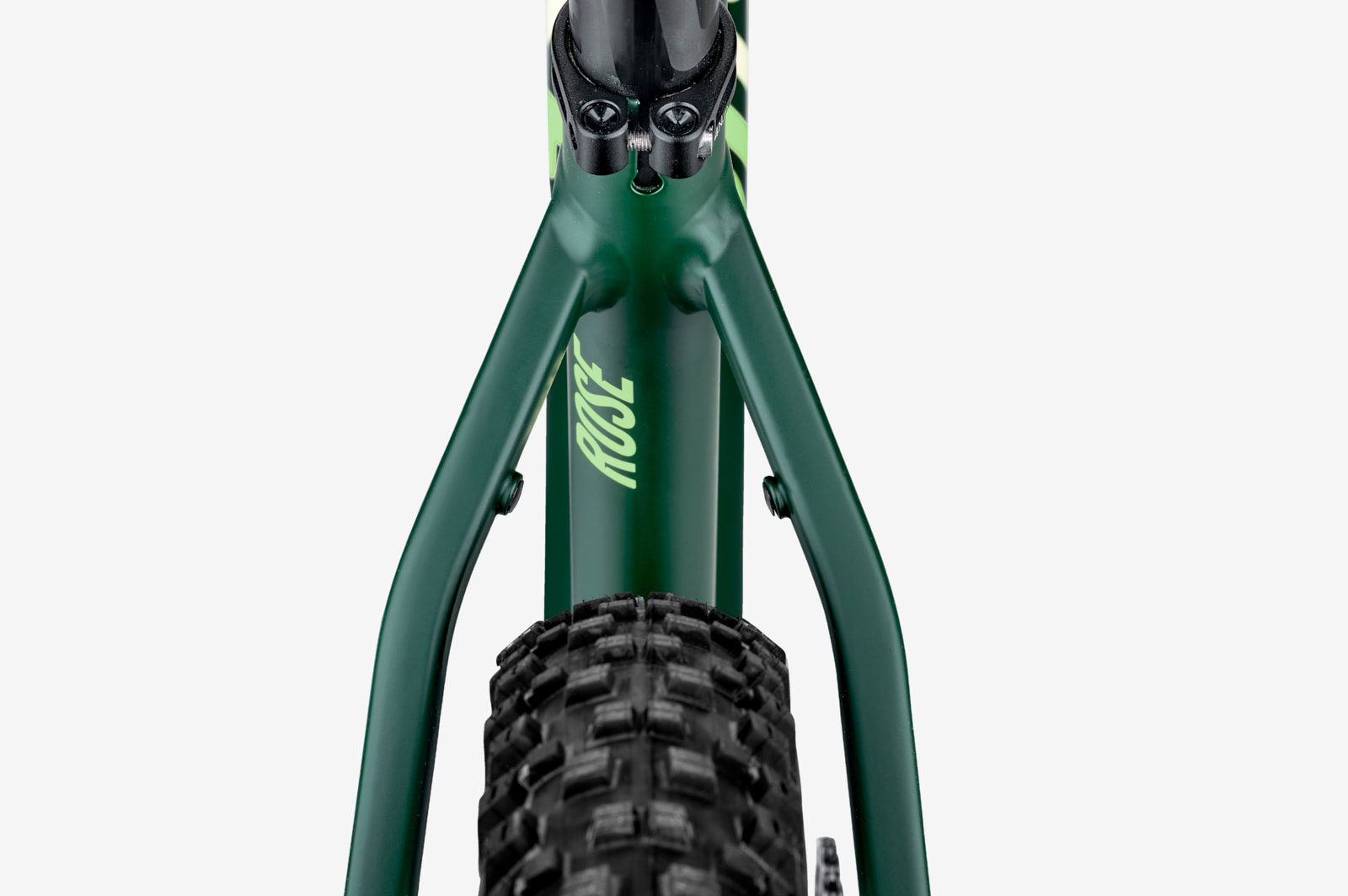 Je hebt keuze uit de kleur sandy taco of avocado green. Vraag me niet te kiezen want ik vind beide kleuren mooi. Het frame heeft meerdere nokken om bidons, spatborden of andere accessoires te monteren en alle modellen hebben een dropper-post. De kabels lopen mooi door het frame. Voor optimaal rijgedrag wordt de achterbrug langer bij een grotere frame maat. Dit geldt ook voor de bovenbuis. De achterbrug heeft standaard een beschermrubber zodat de ketting deze niet beschadigd.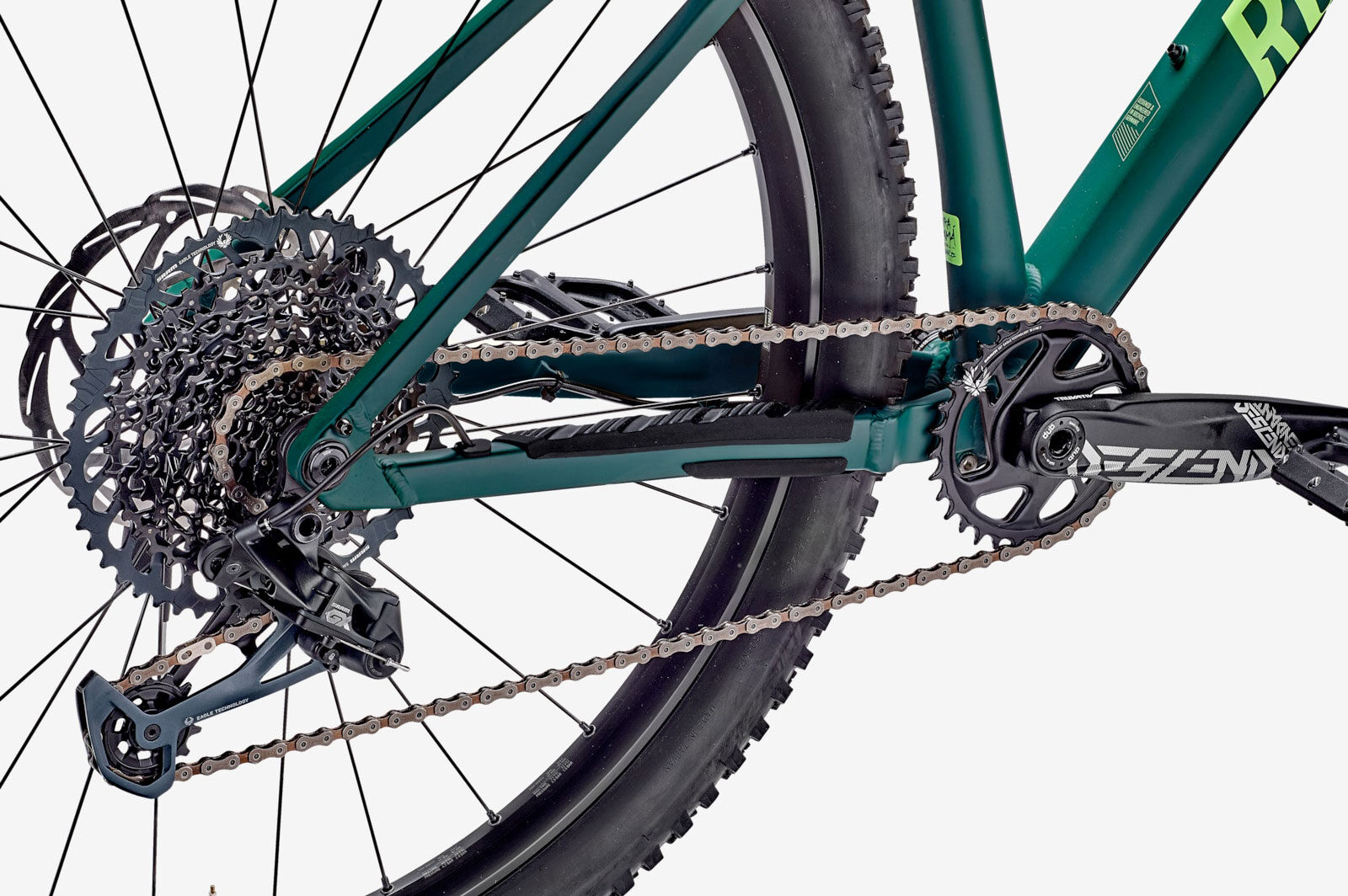 De Bonero line-up
De Bonero 1 heeft een RockShox 35 Gold RL vork met DebonAir luchtvering en een gewicht van 13,9 kg. Het schakelen gaat met de SRAM Eagle SX mechanische groep terwijl je remt met Deore remmen van Shimano. Deze uitvoering kost € 1524,20. De Bonero 3 is de topper uit de serie en deze kost € 2235,97. Daarvoor krijg je een SRAM Eagle GX groepset, RockShox Pike Select+ Charger 2 voorvork en Formula Cura 4 remmen. Deze weegt 12,7 kg en daarmee is hij ruim een kilo lichter dan de Bonero 1. Als laatste is er nog de Bonero 2, met RockShox Pike Select Charger voorvork, Shimano Deore groepset en een gewicht van 13,3 kg.
Via Rose.