Er zijn van die must have mountainbikes. Waarvan je vind dat hij eigenlijk in je schuurtje hoort te staan. Bij mij staat een Ritchey best hoog op dat lijstje. En dan misschien wel de Ascent die ze afgelopen jaar hebben vernieuwd. Het frame is nog steeds van staal net als de voorvork. Het frame is TIG gelast van triple-butted stalen buizen.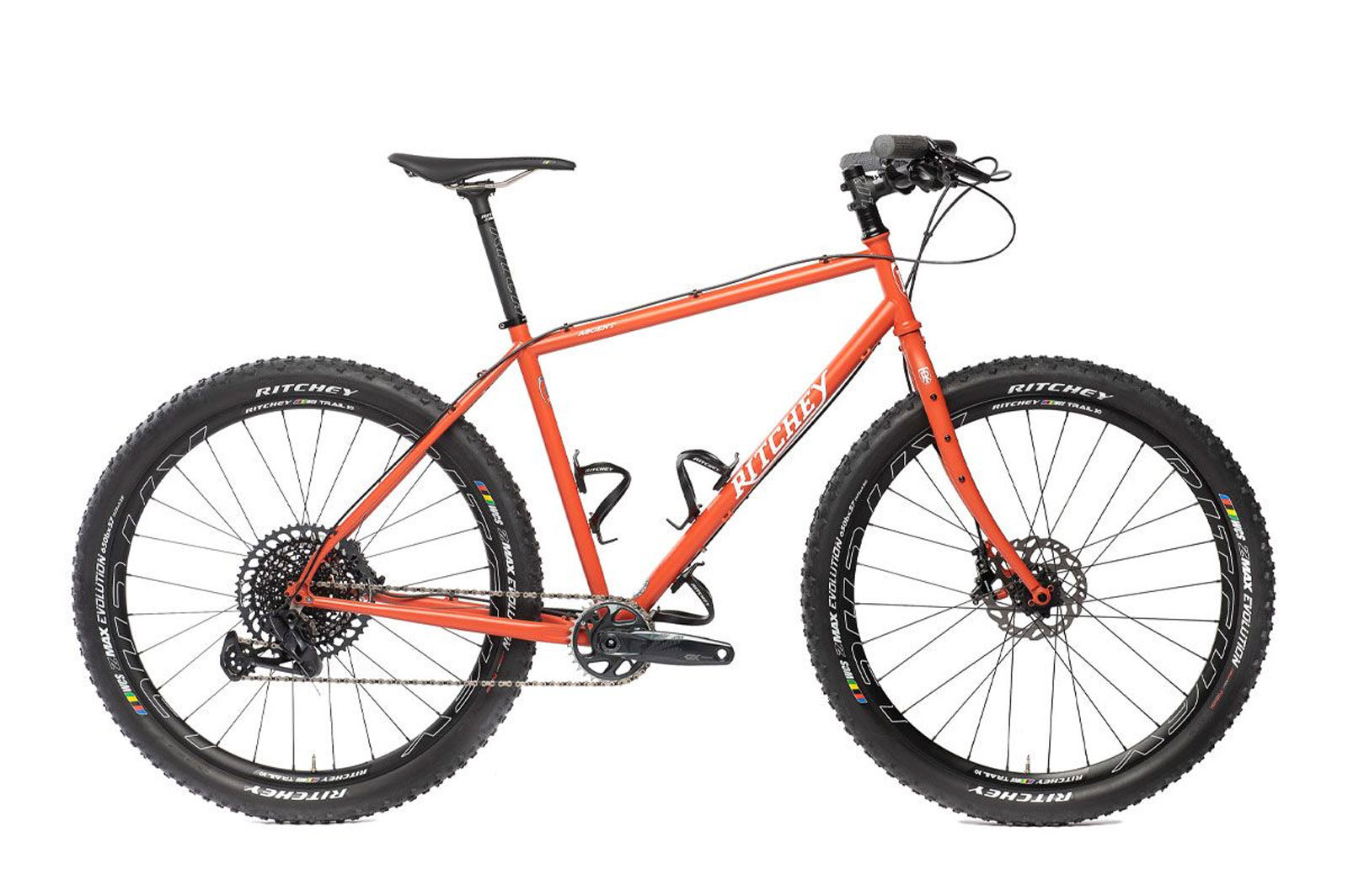 Lekker op avontuur met deze stalen Ritchey
Geen geveerde voorvork dus. Met dat in gedachten kan je je voorstellen dat je met deze fiets niet al te gek moet doen qua jumps. Maar daar is deze mountainbike ook niet voor gemaakt. Hij is er om lekker op avontuur te gaan en afstanden af te leggen. Afhankelijk van je afmontage kan je er nog steeds aardig ruig mee doen. Het blijft immers wel een mountainbke. Ze zetten hem zelf in de markt als de go-anywhere fiets.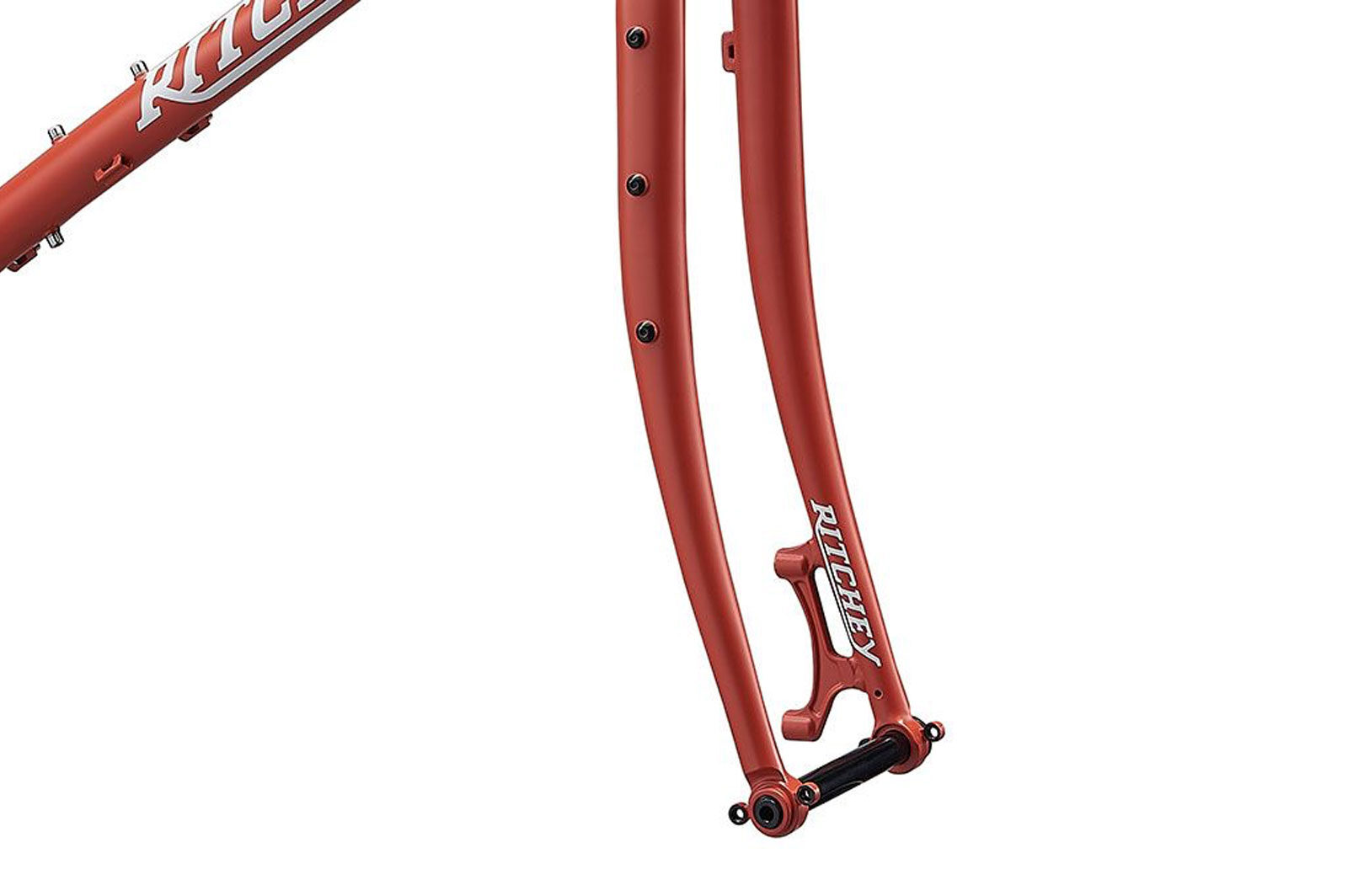 Het frame is geschikt voor 27,5″ of 29″ wielen met beide een maximale bandbreedte van 2,6″. Zoals je op de foto's ook ziet, heeft het frame op verschillende plaatsen nokjes voor spatborden, bagagedragers, dynamo, verlichting of wat je allemaal nog meer wil monteren. Dit helpt ook wanneer je er lange afstanden mee wil fietsen. Ook gaan de kabels buiten langs het frame wat het makkelijk maakt wanneer je onderweg iets moet repareren. Uiteraard is het frame geschikt voor schijfremmen. 180 mm maximaal aan de voorkant en achter maximaal 160 mm.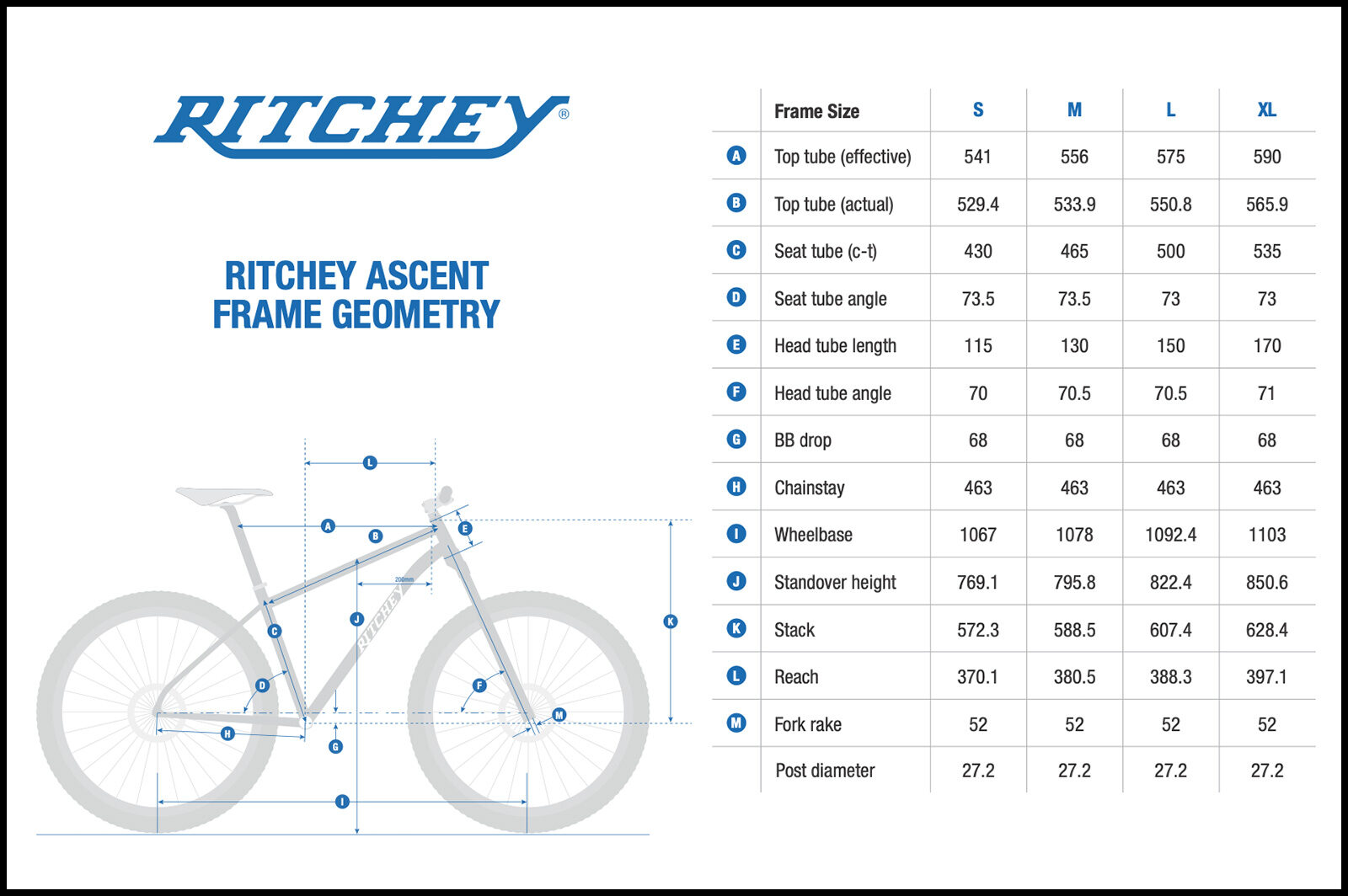 De fiets zal een wedstrijdje lichtste fiets niet winnen ben ik bang. Het frame in maat L weegt 2400 gram en de voorvork weegt 1125 gram. De Ascent is er maar in een kleur, namelijk Sierra Red. De prijs voor een frameset, € 1.399,-. Een heerlijke fiets die dus in mijn schuurtje hoort te staan. Ooit.
Meer info via Ritchey