Je kan er niet vroeg genoeg mee beginnen, fietsen! Dat moeten ze op kantoor in Zweden ook hebben gedacht. Voor de jonkies heeft Husqvarna een hele toffe elektrische balance bike. Om de kids van jongs af aan kennis te laten maken met balans, oog-hand coördinatie en bike-skills. En misschien nog wel belangrijker, om de liefde voor de fiets (of motor) al zo vroeg mogelijk aan te wakkeren. Wij hopen natuurlijk op de liefde voor de fiets.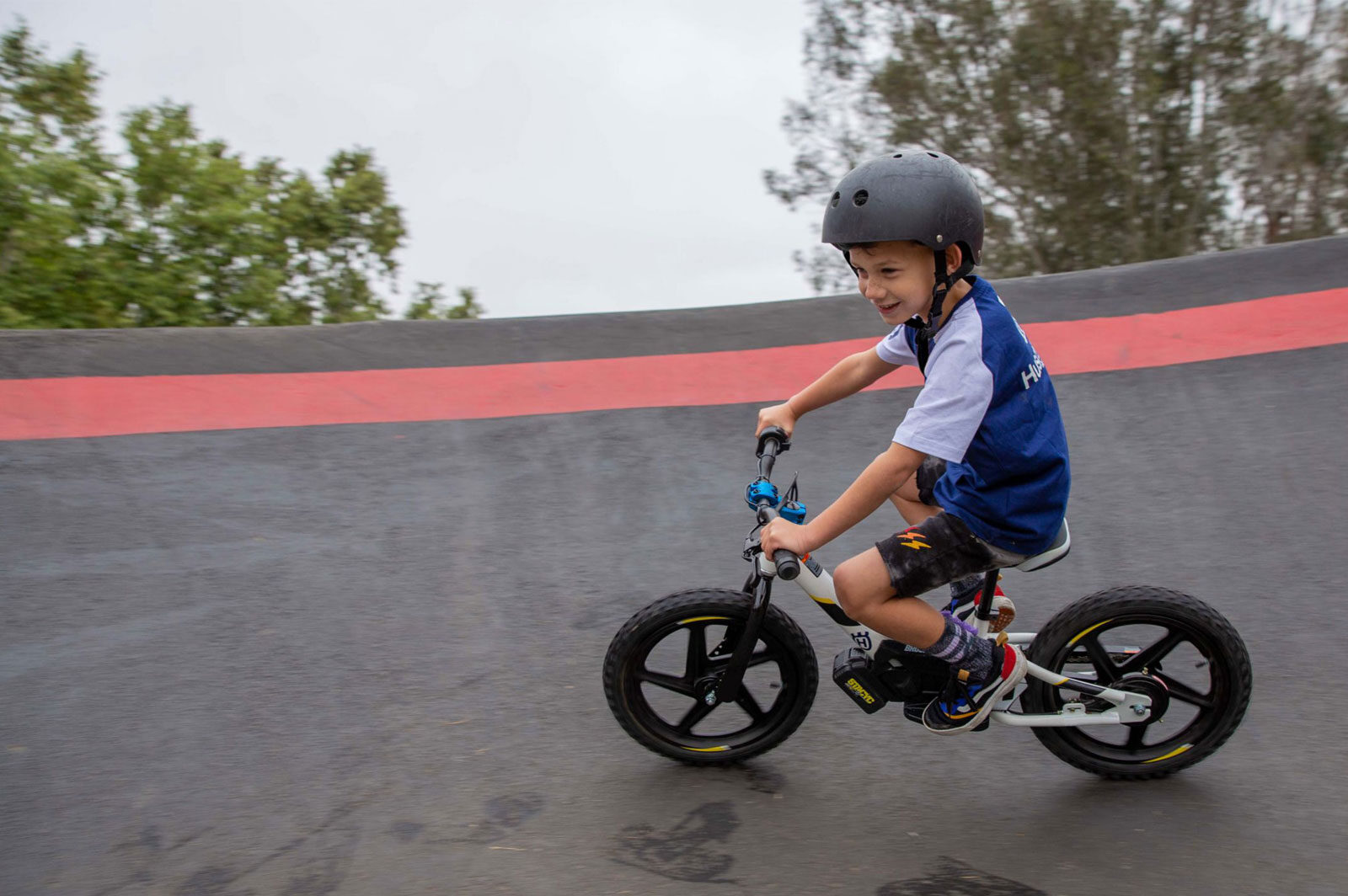 Husqvarna 12eDrive of 16eDrive
De Husqvarna Electric Balance Bike is er in twee maten. De 12eDrive heeft 12 inch wielen en het frame is geschikt voor kinderen die in de leeftijd van 3 tot 5 jaar zitten. De 16eDrive is een slag groter met 16 inch wielen en een groter frame, waarbij kinderen tot de leeftijd van 8 jaar op passen. De grotere versie heeft een krachtigere motor, want deze zal een topsnelheid kunnen halen van 21 km/h, waar dit bij de 12eDrive blijft steken op 14 km/h.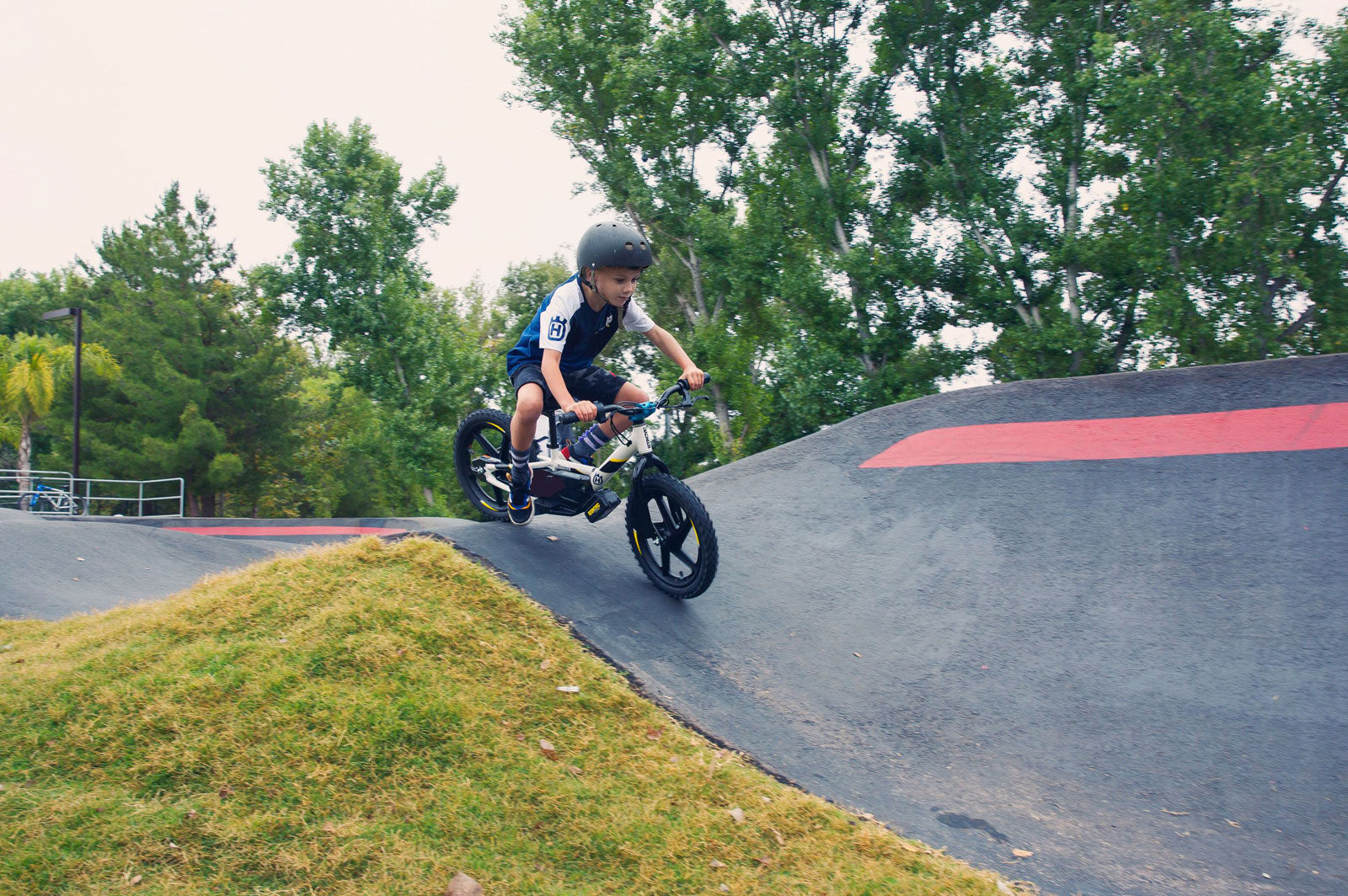 Trainen, racen of lopen
Beide uitvoeringen kennen drie standen waarbij de 'training' stand een snelheid heeft van 8 km/h. De maximale snelheden van de tweede stand zijn hier boven al genoemd. De laatste stand is de 'non-powered' mode, waarbij het dus een gewone loopfiets is. Volgens Husqvarna kan je met een volle accu ongeveer een uur op pad, en zal deze in ongeveer 30 minuten weer volledig opgeladen zijn.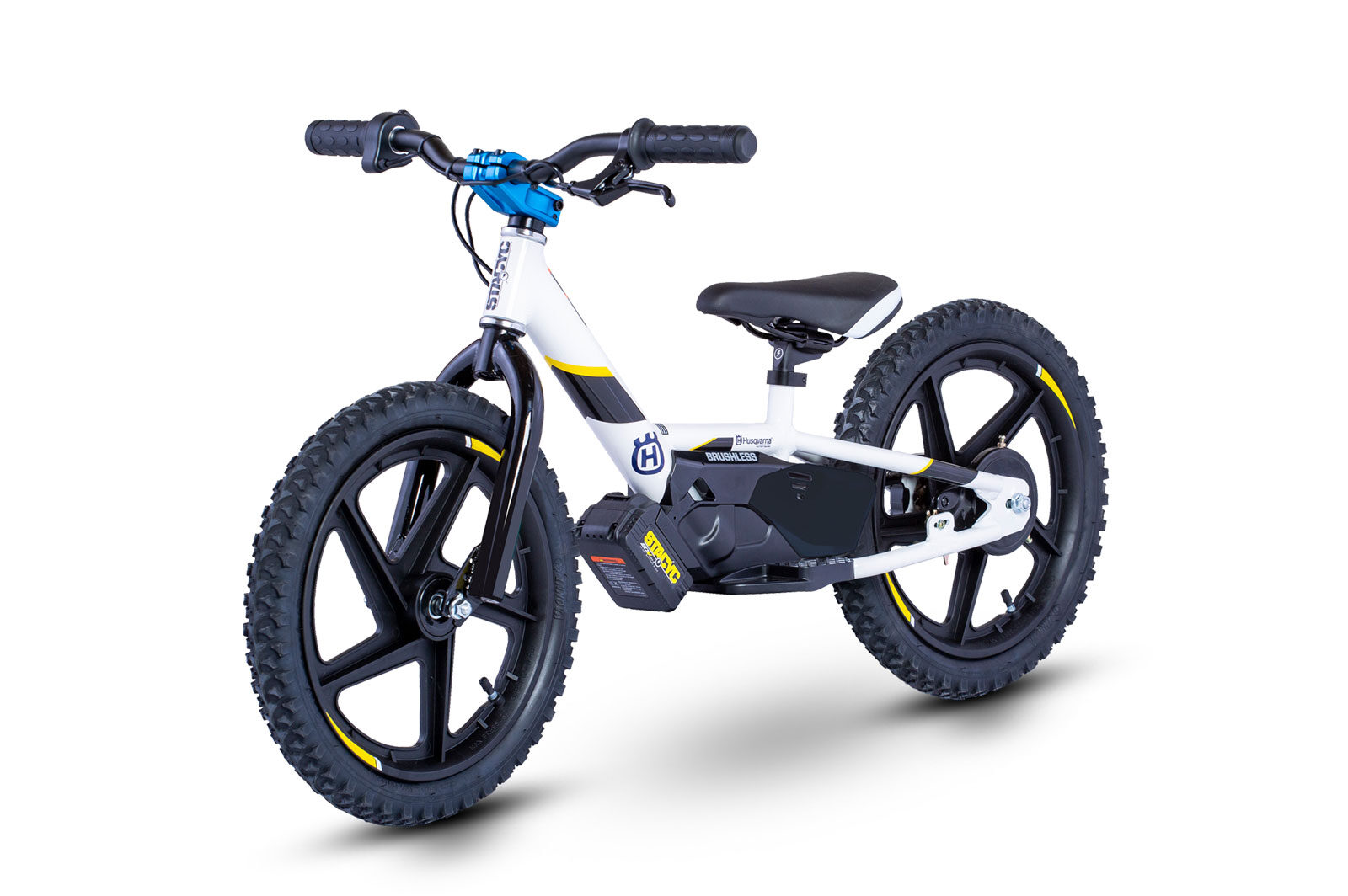 De accu is vergelijkbaar met een accu die je kan kennen van je tuingereedschap en in dit geval klik je hem onder de schuine buis van het frame. De 12eDrive heeft een totaal gewicht van 7,7 kg en de 16eDrive tikt de 9 kg aan op de weegschaal. Dat maakt het direct een goeie training voor de beenspieren als je met een lege accu komt te staan.
De balance bike heeft een stalen voorvork en aluminium frame, kunststof wielen met banden die flink wat profiel hebben. Het rechterhandvat is bedoeld om mee 'gas' te geven en links zit de rem. Aan het frame zitten voetsteuntjes, zodat ze niet met de voeten over de grond slepen als de balance bike in elektrische stand wordt gebruikt. De fiets is verkrijgbaar vanaf ongeveer € 850,- voor de kleinste uitvoering van de twee. Alle informatie en dealers kan je vinden op de website van Husqvarna.