Nu de vakantieperiode bijna aanbreekt, is de kans vrij groot dat je plannen aan het maken voor een mountainbike avontuur in het buitenland. Veel bikers hebben de droom van een camper van op maat, speciaal ingericht voor mountianbike tripjes naar de meest uitdagende plekken van Europa. Go with the flow, anywhere the wind goes en altijd alles bij de hand. Wat wil je nog meer?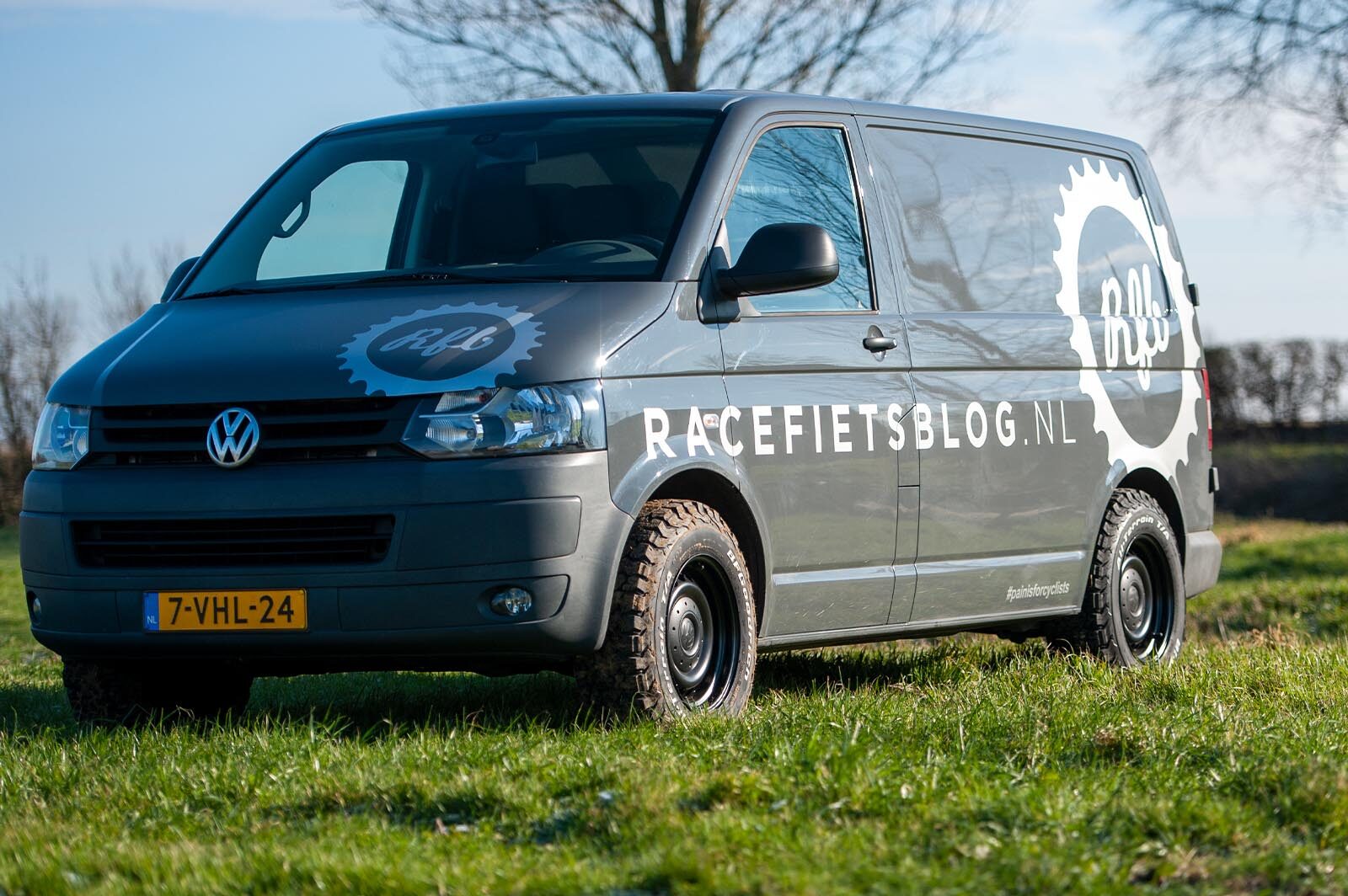 Een bus ombouwen tot mountainbike camper van
Waar begin je? De juiste bus is in elk geval een goed begin. Misschien heb je onze bus al eens over de Nederlandse wegen zien scheuren, maar los van de flitsende buitenkant is het van binnen vooral een handige bestelbus. Met een los matrasje, een gaspitje en een jerrycan met water kan je het eenvoudig omtoveren tot een soort camper van, en daarvoor is hij ook zeker al eens gebruikt. Nu mtbblog.nl sinds 1 januari is toegevoegd aan de 'Racefietsblog-familie', moeten we onze bus misschien ook maar naar een next level tillen. Om jou (en stiekem ook onszelf) lekker te maken zie je in deze video één van de mooiste en meest praktische custom mtb camper vans die we konden vinden.
Paul maakte precies wat we zoeken
De Canadese Youtuber Paul The Hunter heeft zijn bus optimaal ingericht voor het mountainbiken. Stevig, mooi en slim integreerde hij een uitschuifbaar fietsenrek (met verwarming), een warm water spuit en een werkbank achterin zijn bus. Natuurlijk is de geïsoleerde camper voorzien van een riant bed, een koelkast en een mediacentre met wifi! Het enige dat wij eigenlijk nog op onze wensenlijst hebben staan, is een (buiten-)douche en een luifel. In deze rondleidingsvideo laat Paul precies zien hoe en waarmee de bus werd gemaakt. Aan de slag, want dit is de perfecte how-to-build-a-camper-van video voor mountainbikers.