De lagers in je mountainbike hebben het aardig te verduren. Ondanks dat ze veelal ín het frame, wiel of component zijn weggewerkt, hebben vuil en water een flinke impact op de levensduur en werking van die draaiende lagers. Je wilt dat deze onderdelen zo soepel mogelijk blijven draaien en dat er geen, of zo weinig mogelijk, frictie ontstaat. En dat is iets, waar ze bij CeramicSpeed vooral mee bezig zijn. Soepel en zo frictie-vrij mogelijke componenten creëren met behulp van hun ceramische lagers.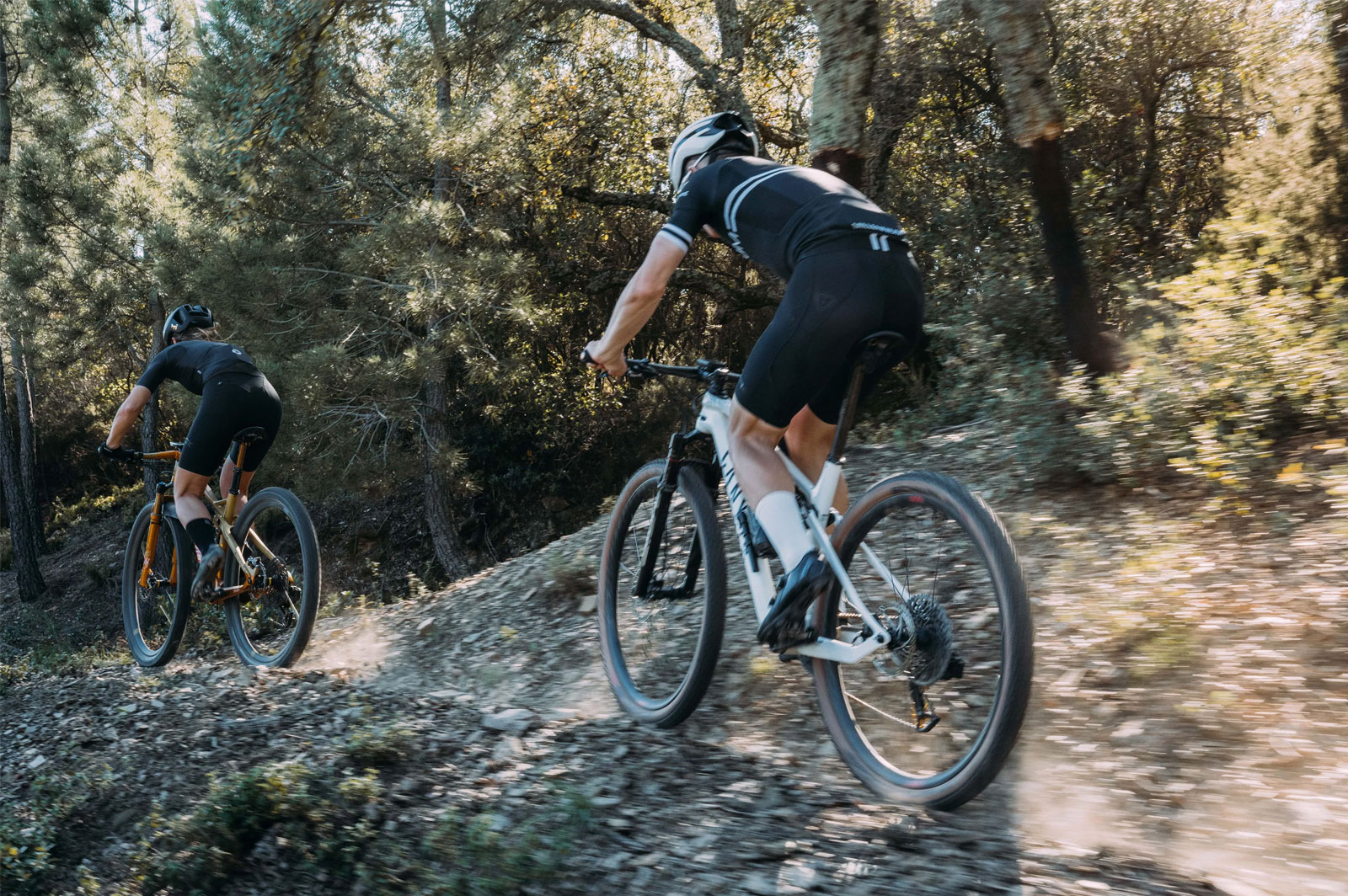 OSPW Derailleur systeem
We schreven al eerder over de prijzige CeramicSpeed derailleurwieltjes, als upgrade voor de standaard derailleurwieltjes. Maar als je nog een stap verder wil gaan kan je kiezen voor een OSPW Derailleur systeem waarbij je de hele kooi van je derailleur vervangt. En dat valt op vanwege de grootte van dit systeem. Door de grotere derailleurwieltjes loopt de ketting veel soepeler omdat hij geen 'scherpe' bochten maakt die voor extra frictie zorgen. Het zijn kleine verschillen, maar dat kan op de finish wel net voldoende zijn.
De derailleurwieltjes zijn niet alleen groter, maar zijn ook voorzien van hun eigen ceramische lagers. Deze zijn harder, lichter en meer slijtvast dan gewone lagers waardoor ze soepeler draaien en langer meegaan mits ze goed worden gesmeerd. De kooi waar deze 18 en 14 tands derailleurwieltjes in zitten is volledig van carbon.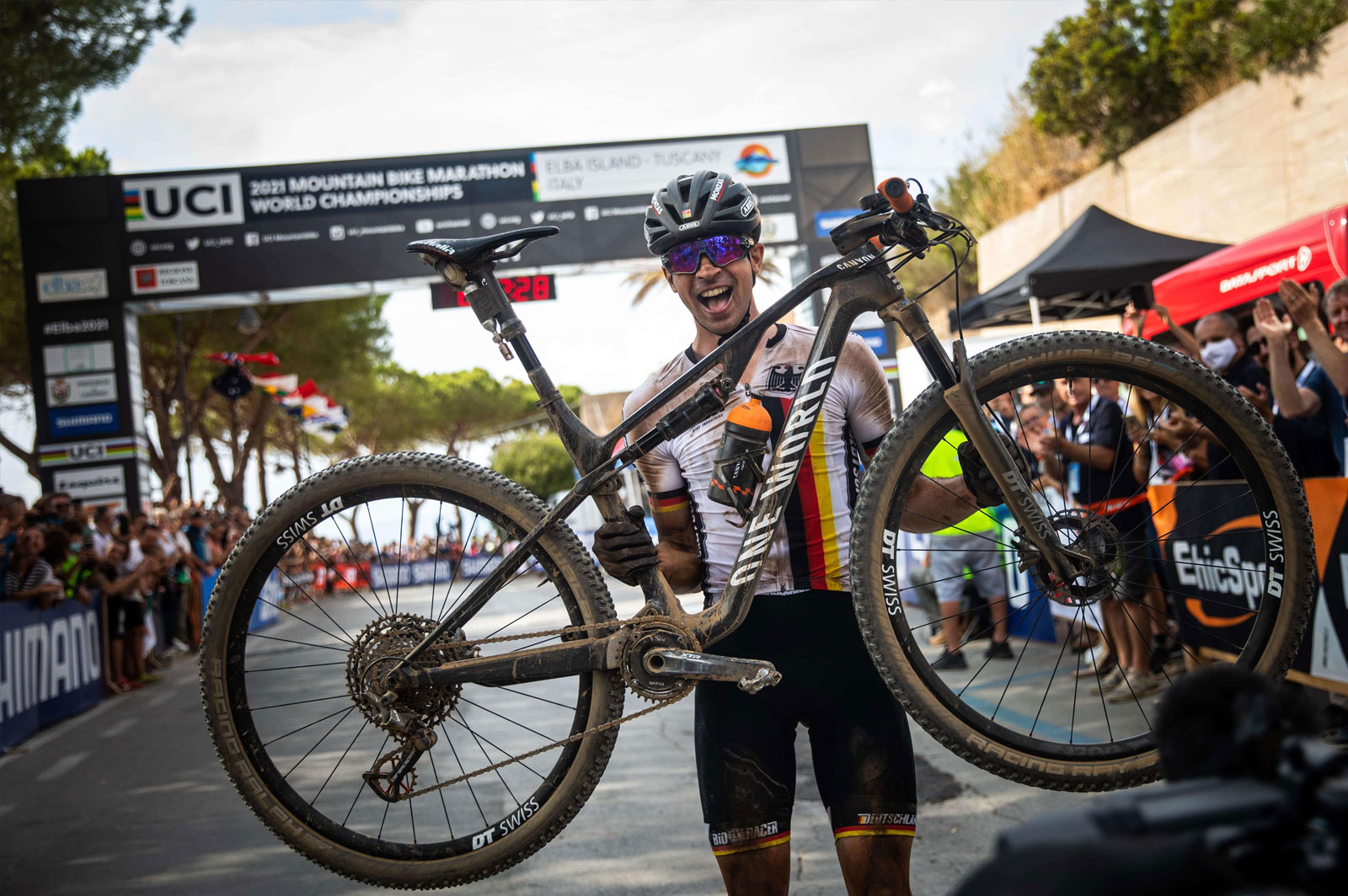 Dure hobby zo'n derailleurkooi
De combinatie van soepele lagers en een beter lopende aandrijflijn bespaart je rond de 3 a 4 watt, maar het is wel een flinke investering. Een OSPW systeem van CeramicSpeed kost € 529,- en een set vervangende derailleurwieltjes kost € 319,-. Het systeem is verkrijgbaar voor de 12 speed Eagle groepsets van SRAM en de XT en XTR groepsets van Shimano. Gezien de prijs is het zeker niet voor iedereen weggelegd, en zien we vooral de toppers in het wedstrijdcircuit er mee rondrijden. In combinatie met bracketlagers en wiellagers kan je overigens je fiets nog efficiënter maken en tot zo'n 15 watt per omwenteling besparen. Andreas Seewald en Mona Mitterwallner wisten er in 2021 al mee naar de overwinning te rijden op het wereldkampioenschap XCM.
via CeramicSpeed