Soms kom je op het grote web zo'n handige gadget tegen waarvan je niet wist dat je 'm nodig had. In die categorie valt de Tubeless Tag Holder van Muc-Off. En als we handige, leuke of praktische gadgets tegenkomen delen we die natuurlijk graag met jullie. Met de Tubeless Tag Holder van Muc-Off verstop je een AirTag aan de binnenkant van je tubeless band zodat je eenvoudig je mountainbike kunt tracken.
Een tag in je mountainbike kan handig zijn als je bijvoorbeeld bezig bent met een lange tocht en mensen willen je volgen of als je mountainbike gestolen wordt. Voor de duidelijkheid, de gadget levert niet de AirTag, maar enkel het product om een AirTag in je buitenband te plaatsen en deze dan onzichtbaar te bevestigen.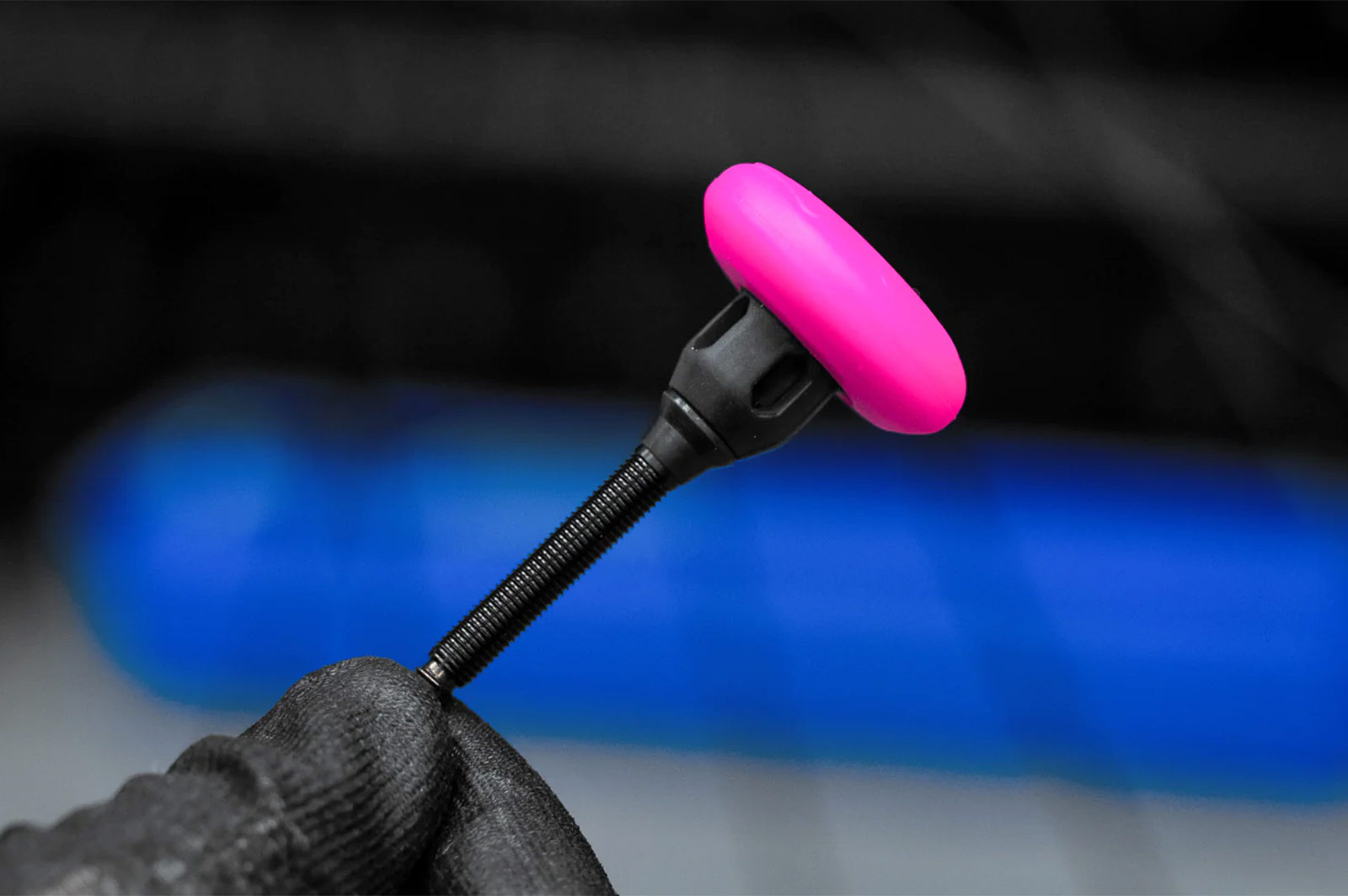 En dat werkt als volgt. Je schroeft de Tag Holder op de bovenkant van een tubeless Muc-Off ventiel. De Tag Holder zit dus onzichtbaar aan de binnenkant van de velg, in de buitenband. De Tag Holder is overigens alleen geschikt voor tubeless banden, want anders zit de binnenband in de weg. De AirTag wordt beschermd door een knalroze siliconen cover die het signaal van de AirTag niet blokkeert.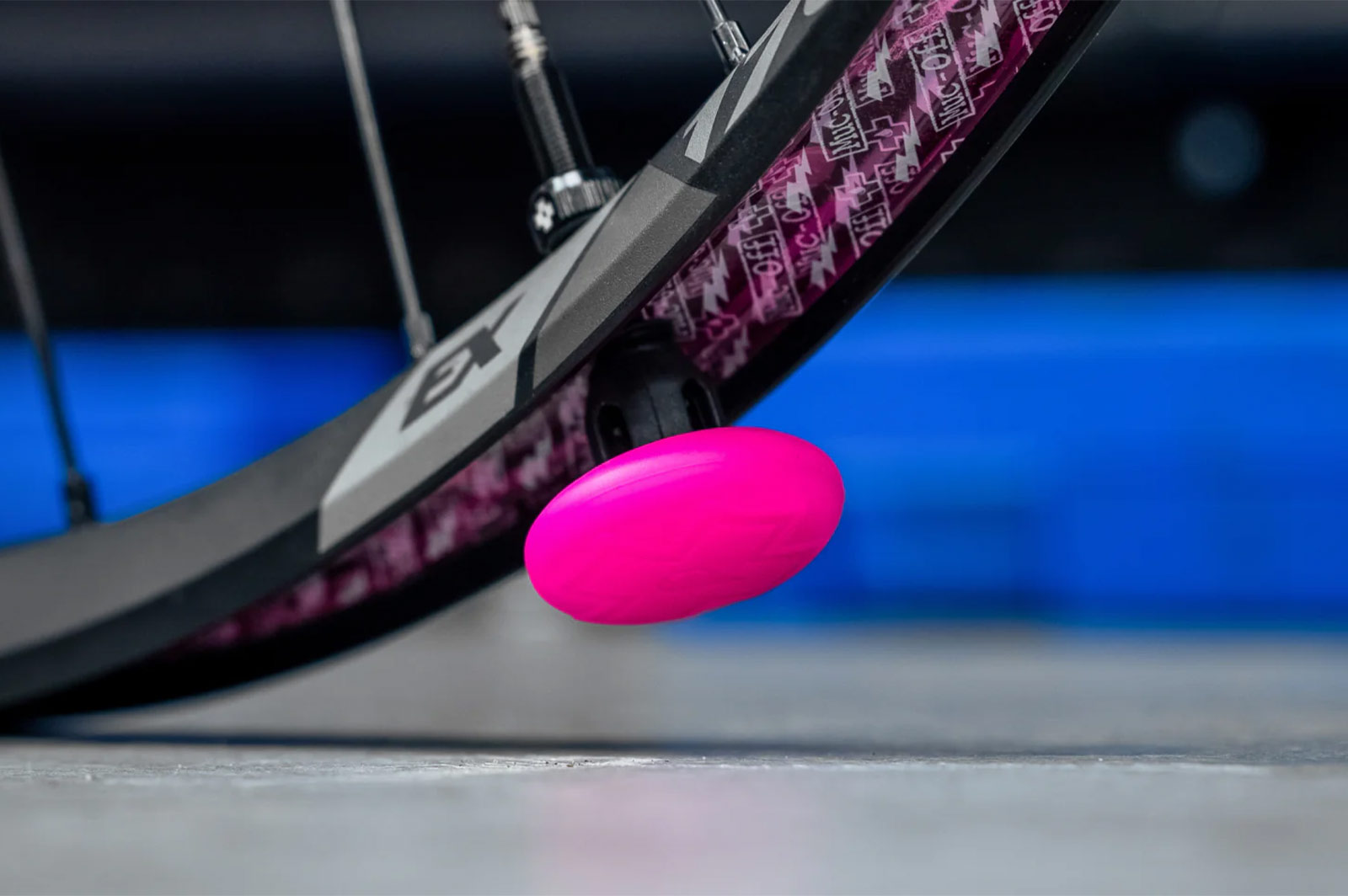 Het product weegt 7.5 gram en gecombineerd met een AirTag kom je uit op een extra gewicht van 18.7 gram, dus daarvoor hoef je het niet te laten. Het product kost € 19.99 en Muc-Off heeft inmiddels patent op het product aangevraagd. Naast de losse TagHolder, heeft Muc-Off ook een setje in combinatie met ventielen in het assortiment. Daar betaal je dan € 42,99 voor. Het product is geschikt voor elke tubeless MTB buitenband en dus in combinatie met de ventielen van Muc-Off. Een handige en betaalbare gadget, waarvan je vooral heel blij gaat worden als je mountainbike ooit gestolen wordt. Maar laten we vooral hopen dat dat nooit gaat gebeuren.
Meer info via Muc-Off.